Post content has been hidden
To unblock this content, please click here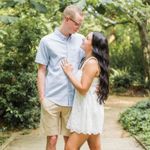 Videographer? Worth it?
I'm starting to regret not getting a videographer but not sure if it's worth the money. At first our budget was pretty tight and my fiancé and I agreed to save the money and not get one since we'd probably only watch the video once or twice, but now my parents are paying for more than we expected and have room to get one but still not sure if we should.
Do you have a GoPro? You could invest in one for filming family events. Stick it on a tripod.

One of the things I've frequently read is that brides who opted out, wish they had chosen a videographer.

I think a videographer was money well spent for us! Personally I didn't like the video they made for us, but he provided all of the raw footage so I ended up creating our own short "family" video.

For us, it was so worth it! I'm glad to see details and things I didn't see at the wedding. I probably watched it 10 times already 😂

I'm doing a cinematographer and would've chosen a cinematographer over photographer any day. But that's just me personal preference

I'm the minority I guess, but I've been married a year and a half, and I'm still content with my decision to not get a videographer. Wedding photos can be framed and decorate the house, but I honestly would have maybe watched my wedding video once or twice on our anniversary and that's about it. Wasn't worth thousands of dollars to me. My cousin actually recorded our ceremony on his phone and we've literally never watched it except when he sent it to us right after the wedding.

So I never wanted to do a videographer. I ended up booking one last minute for one reason. I do not think I will be watching it frequently but I wanted to have a video of my family and friends I can always go back to for when someone is not here anymore. It may sound a bit morbid but that's the reason I decided to.

We are very happy we DID get a videographer.

If a full professional is still not in your budget, contact your local college and see if they have any film students who are looking for a weekend gig and a chance to try their hand at wedding work.


It really depends on the type of person you are! I've know couples who didn't get a videographer and didn't care at all they didn't have one. These couples usually splurged on the photos and never regretted it. I know of other couples that couldn't imagine not having a videographer. It all depends on which category you fit into. Or maybe you're the in-between type... wanting some video and not the whole thing documented. In that case I'd suggest getting a friend set up a tripod to video the ceremony and speeches. That way you can remember the day without spending thousands. And you'll still have the important parts to look back on. Sure the videographer will likely get it in higher definition and also have some couple videos (walking, hugging, kissing) together. But if those aren't important to you (sometimes a photo can tell just as good of a story), then just ask a friend to video.

At first, my fiance and I decided to not book a videographer. Then we postponed due to COVID, and after some discussion, we decided to book one! Photos are great (and photos are more important to me than video), but they don't let you hear your fiance as he read his vows, or the funny speech that someone gave during the reception, or the fun dance moves by your guests, etc. At the end of the day, it's completely personal choice, but I think the video will be worth it for my fiance and me. If budget is a concern, you could always reach out to a local college and ask if one of their film students would be available. If you don't think the video is worth it, you can always ask a friend to record the formal events (ceremony, speeches, first dance, etc) for you.

FH and I didn't want one at first because we couldn't justify spending $1k+ for a video we'd watch maybe once a year on our anniversary lol. But a local videographer reached out to us in December last year, and he was offering 50% all video packages before the New Year! We looked at his work and his packages, then decided to book one! It's $500 for his simple package, which is perfect for us since all we really wanted taped was our ceremony and first dance.

If it hadn't been for him having a sale, we would have never booked one. If you don't find one that's a reasonable price, you could always have someone there record the major events for you! For the ceremony, all you really need is a tripod set up in a good spot, and a good camera or phone to record!

I think it's definitely worth it. After watching the wedding videos from other couples I've known, there is so much the videographer catches that you would have no idea was going on ! As much as the bride and groom wish they could be everywhere at once on their wedding day, it's simply impossible and there will always be little things you miss the day of. Having a videographer gives you the chance to see your wedding from a different perspective and relive it. Most couples I know will get some wine, snuggle up and rewatch their video each anniversary. Make sure you do your research though and get a good videographer !

Yes! A videographer is worth every single penny! Our wedding videos are, by far, the best thing we received from our wedding day (besides being married of course). We love watching our videos, especially on special occasions (anniversary, valentines). Your wedding day will go by so fast and much of it will be a blur. It is so nice to have your videos to look back on for the rest of your lives. I highly recommend spending the money and getting a videographer!

I will always chime in on these threads. Always.

I got married over 15 years ago, and this is my biggest regret from the day.

Blahblahblah photos. Yeah, they can be framed and put up in the house. Honestly? I don't have a single wedding photo up in my house, and I don't know anyone who does, not even friends who spent $5000 on photography. I think I had one friend who used to have a few of them framed, but after around their tenth year of marriage she took them down and put them in an album that collects dust in the attic.

I think a lot of people think they're going to look at their wedding photos all the time, and they don't. That's just the nature of these things. You are excited newlyweds, and when you get the photos back you go through every single one. But eventually, after looking at the exact same photos a few dozen times - they're never going to change once you have them, after all - you'll stop looking.


I have never once, in over 15 years, looked at my photos just to look at them for myself. I've used them to show other people my wedding - this was my bouquet. This was my dress. This was our ceremony setup. Here was our cake. And that's fine, because I wanted our wedding to be pretty in photos. We had a great photographer, and the photos are beautiful. But I don't feel anything when I look at my photos. It's almost like looking at a painting now.

In contrast, I have a few minutes of video. (More on that later.) About 2 minutes of crappy footage on a camcorder. I've watched that more than I've ever looked at my photos. One moment in particular sticks out every time: at the end of our ceremony, we are walking out, a guest had the camera pointed at us. My husband puts his arm around me, then looks right at the camera and flashes the biggest, goofiest grin, like he is the king of the world in that moment. It's unlike any other smile I've ever seen out of him, and it makes my heart flutter just thinking about it, even now.

Not a single photo from the day shows that smile. We had over two-thousand photos, and the only glimpse I have of that smile is in that video. Sure, there are lots of photos of him smiling that day - but none of them are that smile.

You can't hear photos. You can't see movement in photos - even expressions are just fractions of their true image in photos.

And on having a friend/guest record: just say no. First of all, your guests shouldn't be responsible for this. They will inevitably miss something important, and you will either be disappointed or they will feel bad. Second, you could end up like me - I asked someone to record, and the camera got kicked/knocked over the moment I stepped into the chapel, so they spent the ceremony trying to piece the camera back together and get it to turn back on. They finally did, in time to catch our kiss (so no entrance, no ceremony, no vows, and the shot of us kissing goes haywire because of the camera damage) and us walking out, and then later during the reception they got a few seconds of us cutting the cake. No dances, no speeches, nothing. Please see point 1: disappointed.

You can find cheap videographers. Every city has them, because there is always someone trying to break into the industry offering their services for cheap (because this is an industry that you can't get work until you have some work to show - yes, catch 22, the only solution is to offer your service dirt cheap in order to have some work for a portfolio).

Get the video. It's better to have and never watch (though trust me, you will watch it), than not have and be sitting there like me fifteen years later, knowing that day is long gone, you can never have it back, no matter how much you regret it. All you have is one brief glimpse of a smile that really takes you back to it. And one day when your husband's voice sounds nothing like it did that day, and you no longer remember it, you will be glad you have it.

I, too, was on the fence about it...until I had a few friends who lost parents and said they wished they'd had a videographer at the wedding so they had a video of their parents. I also think our day is going to fly by and I'm going to appreciate being able to watch it all over again. If it works within your budget I say go for it!

Going into wedding planning, videography was a priority for me. We have a 6 minute highlight video and my husband bought me a video of our full ceremony and spotlight dances / speeches for my birthday.


While we loved our videos from the moment we got them, my mother in law passed away unexpectedly a few months after our wedding. Having those videos of my mother in law are now invaluable.

It was also wonderful to relive moments I didn't get to see (my husband walking down the aisle, my grandpa walking my mom down the aisle) and moments I was too overwhelmed to fully experience and remember (me messing up my vows, our first dance).

I guess I'm in the minority, but we didn't have a professional videographer and I have no regrets! Budget was not an issue whatsoever (our wedding cost over 6 figures); we simply didn't want a videographer following us around and getting in our business all day long. Our DOC recorded all of the important parts (ceremony, first dance, speeches, cake cutting, etc.) on a go-pro and I don't think we've ever watched the file all the way through. I will say that we invested a lot of money in our photography package, and those photos are prominently displayed all around our apartment and in a professionally designed wedding album. I think that videography really comes down to personal preference: some brides can't live without it, and for others it's the first thing to cut.

I would say get a videographer! Pictures are great, but capturing moments through video elevates them even more However, instead of a long video I am going with a 2-3 minute reel that was captured throughout the ceremony and mini reception. My friend also opted into doing just a 5-6 minute reel from her big wedding. So, it's all in preference, but either one would be wonderful to keep for memories.

We didn't want a videographer, but my MIL offered to pay for things, including a videographer. So we went with it. We are not "watching videos" type of people, and we honestly couldn't justify spending $2500 for 8 minutes of footage (that's what my husband said... "$2500..... for 8 minutes?"). We do love our video, and because of all the edits and hard work they put into it, we totally understand why they cost so much. But if my MIL hadn't offered to pay, we probably would not have missed the video. We were like that with photos too though - I chose a cheaper photographer (in comparison to other photographers I researched), because I knew she would do a great job, but I also didn't want photos that seemed too magazine-ish and froo-froo. It's all up to what you think is a priority, and how much you are willing to spend!

View Quoted Comment

It's not morbid at all!

Related articles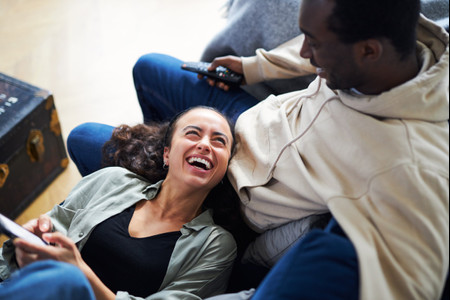 WeddingWire celebrates love
...and so does everyone on our site!
Learn more
Groups
WeddingWire article topics