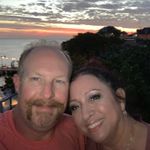 Tummy tuck
So I'm gonna do something I've been wanting to do for a long time. I've seen some comments on a few forums & some really bash on a few others. I'm not asking for approval nor do I want to get bashed on! After a year & a half of dieting & losing over 35 pounds, I'm finally getting my tummy tuck & liposuction! I am so self conscious of my stomach (thanks to my children) & hate the way it looks. My fiancé loves me for me & is very supportive of my decision. I can't wait! I want to do this now so all the swelling will be down by January when I get my alterations done on my dress! Can't wait to feel better inside & out & not feel super self conscious about my stomach!
Latest activity by Dani, on March 18, 2022 at 1:58 AM
You have to do what is best for you. Don't listen to anyone else.
I hope you have a quick recovery!


Congrats girl!! After all that hard work, you deserve this reward!! One of my girlfriends got a tummy tuck and it turned out ah-maaaaaazing!! Be prepared, the recovery can be brutal & ugly... just stay strong, follow the surgeon's instructions to the T & keep reminding yourself it's going to look amazing when you're all healed up!! 💪🏻

That's awesome, You've worked hard and you deserve it. I love my breast implants and my lip filler. I don't care what others think haha and if I'm blessed enough to have kids some day I'm sure a tummy tuck will be penciled in at some point too. Congrats


Yay!!! Congratulations!!! ❤️ It's so awesome to see all the hard work pay off. You deserve it girl!

Congrats on losing 35 pounds and good luck with the surgery. Hopefully it boosts your self image.

Good for you! I've always wanted one of those as well.

View Quoted Comment

Thanks everybody! I really appreciate the support!

View Quoted Comment

Yay! How exciting! I am doing a cosmetic procedure as well, I have my consultation in 2 weeks and I can't wait. I do get a bit nervous, but the thought of my results outweigh any fleeting thought of anxiety.

I've wanted this for a long time and I'm so ready!!!! Good luck to us

Yes definitely get it down because I know the healing portion can take around 12 weeks possibly. Congratulations on losing 35lbs

Congrats on the weight loss! And yes, I would definitely try to time it so that you are all healed by the time alterations start.

Yes! Please Update Us On Your Healing Progress. I Plan On Doing The Same Once I Know For Sure I Am Done Having Children. There Is Nothing Wrong With Wanting To Feel Beautiful Again. I Love My Babies But They Destroyed My Stomach Lol I Hate It! Even After Losing 50lbs It Didnt Change At All. I Hope You Have A Safe Surgery And Recover Well.


Congrats to you!! I hope it all turns out wonderfully!!

Congratulations! 🎊🍾🎉 I believe if you carry babies and birth... you more then deserve it!

Congrats and good luck with your surgery! I wish you a speedy recoveey! ❤️

Tummy tuck & liposuction is the best plastic surgery. I recommend it to anyone. To become fit give you confidence. the procedure of Tummy Tuck takes approximately two to five hours and Recovery time two weeks to a few months. Well, Good luck to you.

WeddingWire celebrates love
...and so does everyone on our site!
Learn more
Groups
WeddingWire article topics