Post content has been hidden
To unblock this content, please click here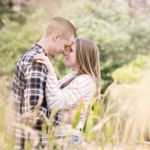 Trial
I am debating on whether or not I should schedule a hair and makeup trial with the vendor I would like to use for my wedding. Have any of you done a trial or skipped the trial?
Latest activity by Eri, on July 13, 2020 at 7:52 PM
I did a trial and honestly couldn't imagine not having one. What if you hate your look the day of? There's not usually room to redo.

Trial! I'm doing my own makeup but I've practiced a few times. I had a trial with my hair stylist, and thank god because I didn't like the way she did it.

I think it's really important to do one. She took notes on what worked well for my hair and skin and I gave her some changes that made me feel beautiful on my wedding day.

I can't do a trial since the wedding is in Jamaica. It makes me nervous! I am thinking of at least doing a trial locally to make sure I know what language to use, and can show her images of what I want it to look like. Regardless I'm still nervous lol

I have seen two brides in which I was a bridesmaid not do a trial and not like their hair the day of. Trust me, get the trial lol.

I am definitely planning on doing a trial! Not only just to see how everything looks, but also to see how it holds up throughout the day.

If you're concerned about the outcome and aren't confident in your MUA, then certainly get a trial. l'm not planning to do a trial for a few reasons specific to my situation: 1) We're having a destination wedding and I don't plan to travel out there simply for a trial. We'll definitely travel there between now and the wedding next year. So if I want to take some of that time for

a trial, I can. But probably won't. 2) My MUA is very experienced, well known, does great makeup and I've seen lots of her work. 3) I only want a standard soft bridal makeup look and nothing elaborate, so it's easy. 4) I'm a certified pro MUA, so if anything requires tweaking, I can do it myself (same with hair). But I selected to relax and be pampered that day since I'm the bride.

I'm not doing a hit trial because my hair stylist that I've been going to since I was 16 is coming down from pa to do my hair. She has always worked magic on my hair, whether it was updos for formals or fixing a hair cut disaster someone else did. So I trust her. She knows my hair and I can send her a couple photos and be good to go.


I originally was planning on doing my own makeup, but I'm feeling pressured into getting it done by two of my bridesmaids who got married in the last 5 years. My issue is that every time someone else has done my makeup, it feels overdone and I don't like how it turns out. So I don't know what I'm actually going to do makeup wise.

I think it's really important to do a trial. I made several changes after mine.

I think it's very important to do a trial, and couldn't imagine not doing one! It took a while for my makeup artist to figure out what I liked and what looked good with my complexion, and she took detailed notes so she would know exactly what to do at the wedding.


I didn't do a trial and it worked out fine. I'm not picky though!

I think doing a trial is really important. I had my trial the day of my engagement pictures and I was so upset with how it turned out that I found a new hair and makeup artist for the wedding.

Actually I kinda sorta did one? Aha I got my hair done at a salon I go to but the trial I did with a different lady from the one who ended up doing my hair on day of and I'm glad because the lady in day of was better

I Recommend Getting A Trial


I would absolutely do a trial! We experimented with several looks during my trial which really helped in making my wedding day look perfect.

I say do the trial. Better to spend the money and get it than to be surprised and unhappy on your wedding day. After all, there will be pictures and if you have look you don't love, you will hate your pictures forever. The trial gives you the opportunity to see if the MUA is a good fit for you work-wise and personality wise. You want to be able to communicate effectively so they know what look you are going for and you can make adjustments or changes right there in the trial. I definitely plan of having trial for my wedding, at least for my makeup. My hair, maybe not because I plan on having my regular stylist do my hair and he's the only person that's had their hands on my hair for over 20 years.

Many MUAs include trials in their bridal packages because they want you to be happy with their work - and what better way than to do a trial to get to know you, your skin, and what you really want?


I was super confident in my MUA, so I actually scheduled the trial for the day of my engagement photos. Getting to see how the makeup photographed was an extra bonus!

WeddingWire celebrates love
...and so does everyone on our site!
Learn more
Groups
WeddingWire article topics