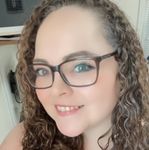 To get a dj or just use Spotify?
Hi everyone! So our wedding is three weeks away and for the longest time we have been thinking of just going without a DJ for our outdoor intimate wedding, but we're now thinking of possibly getting a DJ and wanted to see if anyone had chosen to just DIY there own music with Spotify and a speaker at their wedding and how did it go? Did you regret it? Did it make the day a lot more difficult to manage? I would love to hear your comments and opinion on this. Thanks!
For our minimony we just used bluetooth speakers because it was only 35 guests. For our upcoming reception we hired a DJ because it'll be much bigger!

I don't think it will be any more difficult (other than having to fix any technical issues yourselves) But Djs will blend songs together to avoid lulls in the party between songs or with long intros/outros. They also typically know what songs do really well to keep the dancing going

I think it depends on the type of vibe you want and how big your wedding is. I attended a wedding that did Spotify with probably just under 100 people. Only a handful of people were dancing most of the night. Many people left right after dinner and the rest just mingled at their tables. The couple is very laid back and not into partying so I think this was perfect for them. But we want a full dance floor and a DJ to help with a timeline so for us, a DJ seemed worth it.

Speaking as a guest, I have only seen one positive Spotify experience and that was the couple getting married in a church that didn't allow dancing for religious reasons but they had background music for dinner.


The other times I have seen a Spotify as the dj it was a dud. The music picked wasn't danceable or not the group's style and there was no way to switch over to anything else, and those who did have a vague idea what to do were not able to read the crowd and change the music accordingly. The brides all got upset because no one danced.
When I have seen a dj, there is always someone on the dance floor at all times. Even if it's only 5 people, they're having a blast.
We don't want or need an MC for announcements for every little thing as they do, but we want music guests enjoy and dance to, and a dj is the only option for us.

At my wedding we had a DJ and I am so glad we did. It was one less thing for me to worry about managing the day of. He kept the energy appropriate at all times. At the end of the night people were so sore from dancing (even the shyest of people) that shoes in hand hugged us and told us it was the best party ever.
The way I see it is this…think of going to a bar/restaurant/festival, when there is a looped pre planned cd/music app playing it's ok and fills the silence. But, when a band starts playing they feel out the crowd and entertain them to give them a wonderfully memorable experience.


I'm torn on this too. I am having a small 50 person wedding at a restaurant and people will already be seated at their tables....I'm planning on walking down the middle, getting married, and having a dinner/cocktail kind of vibe. So for me and my vibe, I feel like DIY makes more sense. If you intend on doing more elaborate wedding transitions like first dance, cutting cake, etc., a DJ would make sense to help guide the time line and evening along. I think it really is just what is your vibe for the night. That will help guide you.

I'm not going for a dancing vibe as most of our guests are older and we are not much into dancing or the party vibe, we are using a playlist for background music - people can socialize, hang out outside, play lawn games

I Say dj they set the tone for your wedding announce first dance cutting of the cake

We're using a playlist through the venue's sound system but we just want background music for a formal dinner party. If you want dancing, intros, Mac I say hire a dj

I would only consider the possibility of doing a Spotify playlist if you have absolutely no need for specific songs to be played throughout your ceremony/reception AND you don't have any guests dancing throughout the night. A DJ can read a dance floor and really make or break a party. Also, if you want certain songs played at certain times throughout the night, there are many ways that plan could go south with a phone and speaker versus with a DJ.

Both my sisters used a playlist and had a sister/friend basically play day of coordinator keeping things moving starting and stopping the music etc. I was lucky enough to find a dj who works with his brother and they also act basically as day of coordinators. One sits behind the music booth and the other stays near us keeping us on track, cueing people when to walk for the ceremony etc. I am really excited to work with them for our big day.

My husband and I had a intimate wedding this June with 46 guests and had a dj and are so happy we did because they (dj and mc) kept guests entertained and on their feet's dancing all evening long. They played music based on what they saw got the crowd up and moving which is an ability DJs have rather than a Spotify playlist with someone possibly skipping through songs. DJs also have every song under the sun and know how to mix songs and transition songs so it never feels awkward and choppy. My biggest fear when deciding to downsize was whether guests would still have a equally good time with a smaller crowd and my dj made that happen by making it still feel like a huge party despite the smaller list. Guests were on their feet all night and left sweaty and exhausted by the end of it. I honestly think they're a worthy investment regardless of the size of your wedding unless you're doing a no dancing wedding and want background music to be played like restaurants do.

So I have been thinking about this too and I was thinking of apointing someone to be MC. Make announcements and take requests. You can literally play almost any song on spotify you don't have to just let it play a playlist. Also a point someone brought up about mixing the songs, I already have my spotify fade the beginning and end of songs together cause I prefer that way in my day to day listening. I do think it would be key to have an appointed person to MC and man the music though.

I think it depends on a couple things. We made our own playlist and didn't do a DJ because we and our guests aren't big on dancing. However keep in mind that a DJ is generally the one who announces and hypes up the crowd, and provides the microphones and AV system/speakers. So if you don't have one you may need to provide those items yourselves, as well as have someone who can announce and press play at specific times.

Honestly, it all depends on the vibe you're going for. If you're wanting more laid back, then Spotify no doubt! But if you're wanting specific songs and good dancing music, a DJ is where to go. Also, when hiring my DJ he gave me the option to also make a playlist of songs I want to hear. Then he mixes them into his, so I still got a lot of the songs I wanted. It's an amazing alternative to having both basically.

In the beginning thats what we wanted as well. Just a playlist and a speaker. We have a friend who has a DJ company and he was available to do our wedding. I think after going through a company I can see why it's a good investment. We made our playlist and sent it to them and they have good resources to help make one. They also want a lot of good information like which songs to play during certain moments, what events will be happening, how do you want to be pronounced, how do you want certain things to be said. All very organized and professional, things I wouldn't think of and tell the speaker to say or do. All in all, I'm glad we went with a DJ.

We used a DJ and I am really glad we did. We spent awhile trying to come up with a good list of songs that we thought our guests may enjoy to give to the DJ. (Most of these were under the category of play if possible). As soon as people could request their own songs that all changed. The list we came up with were not the specific songs our guests wanted and the DJ was able to switch that. Everyone enjoyed themselves. Even people who I did not expect to dance did.

It depends on the mood you're trying to create and the flow you want for your reception. If you want background music that plays while guests are sitting and/or mingling, then go with Spotify. But if you want someone who's going to strategically control the evening through do use of music and MC'inag, then go with a DJ

I just wanted to say thank you to everyone for the amazing advice and replies! This was really helpful in making our decision for our 20-25 people intimate wedding. Even though our group is small, we are deciding to book this awesome DJ we found who will definitely be able to help read the crowd and strategically control the evening which is what we want. Since everything in our wedding is DIY..we thought we would save us the hassle on our big day and just hire a professional to help us out. I will let everyone know how it goes in a few weeks. Best of luck to everyone

I'd say it depends on your audience and how many you have. I think if you have a big group of people that likes to dance, I'd go with a DJ. A DJ adds an extra element to the party mood if that's what you're going for. If you had a reception of 35 people for only like 1-2 hours and minimal dancing

, I'd just do the Spotify list.
Related articles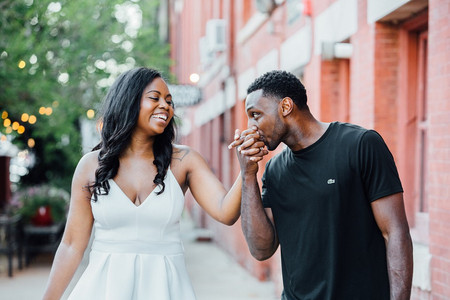 WeddingWire celebrates love
...and so does everyone on our site!
Learn more
Groups
WeddingWire article topics