Post content has been hidden
To unblock this content, please click here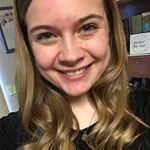 Just Said Yes
December 2020
Tiaras
So I'm deciding on if I should just do baby's breath for a hairpiece, do a tiara, or both. Are tiaras tacky or over the top? I think they're cute but I don't know if they're for me. I really I want to have baby's breath in my hair but if I do a tiara I don't know if it'll be too much. Thoughts?
Latest activity by Talia, on October 20, 2020 at 1:45 PM
I had a tiara and loved how it looked. I'm not really sure how you'd do both a tiara and baby's breath though. That seems like a little much. You could do a floral crown.

I would recommend choosing one or the other! Either tiara or baby's breath

A tiara can be tacky or over the top, but it doesn't have to be. They make a wide range of them, so you'd just need to pick one that makes sense with your dress. I had a halo that theoretically you could attach flowers to (I think baby's breath would work well) but I decided to have flowers in the back instead. Doing something similar might be a way for you to get both parts of what you want. This is what mine looked like:

I think a baby's breath headpiece sound so nice

Kinda going through the same thing. I tried a tiara on when I bought my dress and it just went so perfectly well together but I wasn't a huge fan of the tiara design so I decided not to buy it and now I am having no luck in finding a elegent not over the top tiara. Since I am not having the best luck I'm contemplating if it's even something I should do. I need websites that sell tiaras or crowns if anyone has any suggestions (already checked out edenlux and darethcolburn).

I'm not a fan of the tiara look. I personally think it can look like you're a little kid playing dress up, but if you find one you truly can't live without, then go for it! I like the ideas above about the baby's breath only as a headpiece. It's delicate and timeless!

View Quoted Comment

Ohh! That is stunning!

I agree with PP that I would skip the tiara and stick to the baby's breath. I think doing both would be a little overwhelming. But I think baby's breath would be breathtaking!

I think it depends on what the vibe of your wedding will be and what your dress looks like. This was me from 2 weeks ago.
WeddingWire celebrates love
...and so does everyone on our site!
Learn more
Groups
WeddingWire article topics