Post content has been hidden
To unblock this content, please click here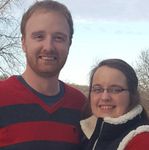 Tan or Not to Tan
I have never spray tanned before and was wondering if I should do it for my wedding or not? For those that spray tan, is it worth it or what should I do? I'm nervous to get one because I have sensitive skin and am not sure how my skin will take it. My wedding is three months out so should I go do a trial run to see how I react. I am thinking yes, but want to get others opinions that have gone through this as well.
I'm definitely getting one, but yes get a trial! If you're really sensitive maybe even find a place that will just spray an inconspicuous spot to make sure you don't react! Then do a full trial tan

I have extremely sensitive skin and roscea, spray tan didn't affect me at all. I'm not doing it for the wedding because I look better pale in my dress but spray tanning is great for sensitive skin brides. Just remember if you're going on your honeymoon that a chlorine pool can strip the tan.

Absolutely get a trial but yes! I get an airbrush tan at a skin health salon in my area and it's great and very natural looking.

Get one now and see how you like it

I decided I'm staying pale, but I would recommend you do a trial first. Have an actual person spraying you, not a machine. If you do a machine your hands and feet will be orange lol.


I got a trial about a month ago and loved it! It looked so natural. I'm glad I did a trial because I didn't exfoliate my hands enough so they were a little patchy which wouldn't have looked good in my wedding pictures lol. I'm getting it done again in a couple of days for my wedding this Saturday.

Defiantly do a trial! I spray tan on a regular basis and usually love it. However, some can look slightly orange in photos. I would just get one done and take a couple photos with a phone to see if you look the way it looks

Definitely do a trial run. I am not sure if you live in an area where you can be selective but if you choose to spray try to find someone who uses SunFX. It is the best spray product on the market. I owned a spray tanning business for 10 years before I gave it up last year for a new job. SunFX is a company based in Australia. It is all natural, there are no chemicals, oils, or anything in the product that could or would potentially cause allergic reactions. After you spray, moisturizing your skin is key to keeping the bronze look and with SunFX I never once had anyone complain of an orange tint in 10 yers!!


I would get one now to see if you like it!

Personally, I have a very very fair complexion and I'm not getting a spray tan (January Wedding) because I want to look like myself and I am literally never tan. My fiance, friends, and family all know how I look every day and I feel like it would be odd to look like a different person on the wedding day.

I also had someone tell me you can get a "glow" spray tan that is more of an evening, glowy look as opposed to a darker shade, which sounded interesting!

Just recommend that you take note of your skin tone, a too warm spray tan on a cool skin tone person can look orange. They make tanner for cooler skin tones but sometimes the people that work at the tanning places can't tell and recommend a warm base which is not great on everyone. I recently saw two brides that got a spray tan, one looked great because she is warm skin tone and other looked orange with her white dress and it took away from her face and her hair. Just my two cents is if you do it, make sure to test it out ahead of time first and make sure you get right base for your skin tone!

I'm pretty pale, but I made peace with it many years ago and will not be tanning for my wedding. As much as my FH likes when I miraculously get a bit more color, I wouldn't look like myself with pretty much any level of tan, and he knew what he was getting himself into with a redhead.

That being said, I totally support doing a trial and seeing how it looks on you! If I thought I could safely and naturally pull it off, I would.


I personally don't want to get a spray tan or airbrush because I am worried about it coming off on my dress. I plan to actually use the tanning bed (I know, it's bad for me, I am aware) for a couple weeks to get a little bit of color.

View Quoted Comment

Please don't use tanning beds. They are not just bad for you, they literally skyrocket your chance of skin cancer 😕 Your skin is beautiful just the way it is, no matter what shade it is & I'm sure your FH loves it! Who ever said we all need to be same shade of tan lol

View Quoted Comment

I am perfectly aware, Iva. Thank you anyway! I will do what I want and makes me feel my best without staining the most expensive thing I have ever purchased. My FH will love me no matter what, you are correct!

I am thinking of doing airbrush tan. I'm testing it this weekend for my shower

View Quoted Comment

Of course you will do what you want! We all do 🙂 I'm just giving a very well intentioned advice, without any judgement, from someone who works in cosmetic / health industry & knows skin cancer stats too well. Your life is worth so much more than the most expensive thing you'll ever purchase ❤️

View Quoted Comment

I appreciate your genuine concern!

I am white white and my skin doesn't tan at all so I decided to just embrace being pale and opted out for the spray tan.
WeddingWire celebrates love
...and so does everyone on our site!
Learn more
Groups
WeddingWire article topics