Hi all! I'm looking for some thoughts/ opinions on the look I'm going for. As soon as I found my dress, I was completely lost as far as jewelry/ accessories. My bridal consultant thought I should go without a necklace, but I'd like to wear something.
Here's my dress: (well, me in the sample)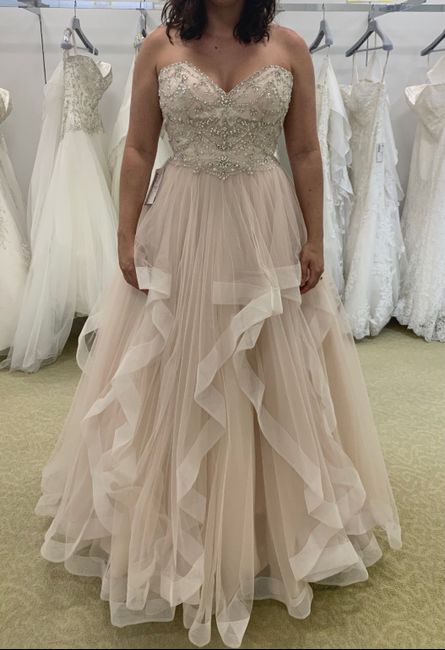 Now that it's come in, it's even floofier than before, which I actually really love! 😊
My shoes are a shimmery champagne color. They're wedges that I found on amazon for $35. And they're comfy! Can't beat that!
The bodice is beaded with pears and crystals, so I kind of wanted to incorporate pearls into my hair piece. This is the hair comb I'm thinking of getting. (Going to wear my hair half up half down)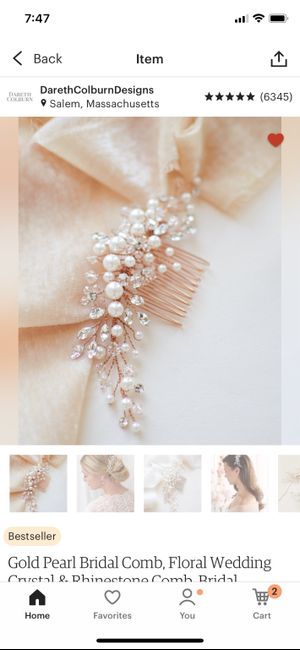 As far as jewelry, rose gold looks so pretty with the dress that I think I want to go that route. I was thinking drop earrings and a simple choker. Let me know what you think of these choices or if you think something else would look better!
Earrings
Choker necklaces (all from the same shop! Luna and Stone Co.)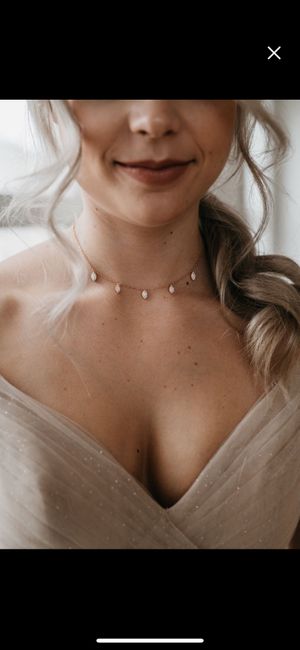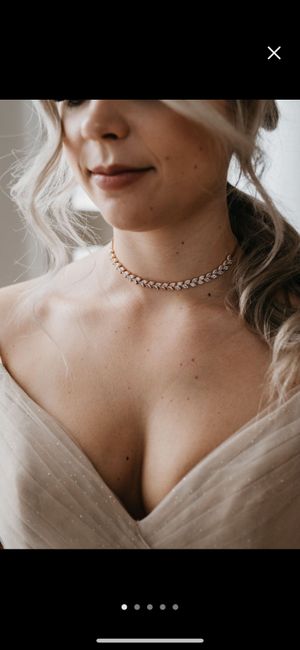 Thanks everyone for any input! I appreciate the help!! (: