Should i go to a boutique?
So my MIL wants us to go try on wedding gowns at a boutique. However, my budget for my dress is only $200. I really want to bond with her and my mom even said she would go, but is it rude of me to go and just try on dresses without buying anything? My budget is too small for any boutique to work with me, and I have a dress from an online store picked out already that I love. Am I being rude? Will I be pressured into spending more money than I want?
Latest activity by Kari, on June 3, 2020 at 11:30 AM
The danger there is that you'll fall in love with a dress you can't afford. I would find another option - can she come to the florist with you, or help you pick centerpieces? Or, see if she'd like you to go shopping with her for her dress.

I think maybe trying to find some other activity to bond with your MIL over may be a good idea. Maybe going shopping for her dress? The biggest issue with trying on dresses that you can't afford is...what if you fall in love with it? Then what? Another option is David's Bridal, as they do have dresses for $200 and under that you can try on. It isn't a fancy boutique, but it's still a nice store and you still have a similar experience. Can you also do a home try on of the dress you picked out online? I know Azazie and Cocomelody do at home try-ons. You can order a few options you like and have MIL and your mom over for some champagne/prosecco and try on the dresses for them.

I like pp suggestion of a David's bridal. They have sale gowns that can work in your budget

You can call in advance and tell them about your budget. Maybe they can give you an advice and prepare the dress base on your budget prior your arrival. Good luck and have fun!


🥂

If you have a BHLDN in your area you should go there! It's a beautiful bridal salon and they have great service. I got my dress there for $170 and it was stunning!

Is your MIL aware of your budget? Hopefully she'll understand if you explain your situation. If she insists then maybe she wants to surprise you and pay for your gown or cover the difference after your $200? If you think that may not be the case, then i would try to bind with her another way. I hope it all works out! It's great you already found a dress you love online...maybe you can visit bridal shops with your mom and MIL to try on similar dresses to get a feel for the shape and design on you before you purchase online?

Can you show us the dress you're in love with? I'd love to see it

View Quoted Comment

I love the soft lace, and I'm very curvy so I think this would accentuate my waistline and bust really well while still having that sweet lacy effect. Plus it's tea length which I have always wanted

View Quoted Comment

She wants to go because my SIL is eloping so she will never get to do the whole experience of "say yes to the dress" (also her fave show) with her. I love the idea of bonding with her and can't wait to bring the dress I want over to her house and show her

View Quoted Comment

Wow! I just assumed that David's bridal was out of my price range because it's such a big name, but wedding dresses for 20 bucks!? I can't wait to go! Thank you

View Quoted Comment

It's gorgeous! Very classic which I love and I'm a sucker for lace 😊

David's is having a 50% off sale I believe

I agree with people that said you might fall in love with a dress way out of your price range, and trust me that's super easy to do lol. My dad paid for my dress and he really didn't give me a budget, even thought I was trying to stay within $3000, it came out to more...oops. You can always just go out for brunch with your MIL and mom. We all went out to brunch after I found my dress and it was a real nice bonding experience, even more than the dress shopping itself. Good luck!

I've heard nightmare stories of Sales Clerks at Bridal Shops. The first thing they'll ask for is your budget. And if they get the feeling you're not going to buy anything, be prepared not to be treated as a customer. It's just the way it is. IMO, if you aren't there to buy, don't shop.
I agree with PP, is there another aspect of the planning she can attend? Florist, Cake Tasting, Venue Walk-Through?
Or, do you plan to get your dress altered/fitted? Maybe she can attend that? Good luck and congrats! ❤️

View Quoted Comment

Actually, we're having a very very small wedding. There will be no cake tasting or going to a floral shop. The cake, the food, the venue was all gifted. My brother is even getting ordained. We will only have 8 guests in attendance and really all we are budgeting for is a dress, a suit, wedding bands, handfasting chords, and wedding bands

View Quoted Comment

I don't think they have any for $20, but they definitely have some for $200. They're also pretty famous for their $99 dress sale, which I believe they do at least twice a year. Check out their website! Note, not all dresses are on sale for $99, but that's how they clear their stock of older, hard to sell dresses.

I am a bridal consultant, and it's definitely not that you wouldn't get treated well with a low budget, at least not in my salon, but please keep in mind that these boutiques are mostly small businesses, and have taken a huge hit over these past couple of months. Most of us do work on commission, and right after we are able to open our doors again, I think it would be kind of rude to go just to have a "Say Yes to the Dress" experience. It is people's livelihood, afterall. I do agree with the others that you could go and have a great experience at David's. We ordered my mom's dress there and we had excellent service and really enjoyed our time there.

I found my dress pre-COVID for $200. It wasn't at a boutique but actually at a formal wear store that primarily sold prom and other event gowns. Their rack of wedding dresses was small but I still had that same "Say yes to the dress" experience. If that is what you want, you don't need to limit yourself to bridal stores. Call ahead wherever you go to see if they have the price range and styles you are interested in.


My advice is to maybe look outside the box and go somewhere other than a boutique.
And also, have fun!

If you go to a boutique, they will certainly ask you your budget, and likely will do it front of your whole entourage. At the very least, if you go that route I think you should be honest when booking your appointment - the boutique will let you know if they have any dresses in that range so they aren't wasting your time and you aren't wasting their's. The boutique in our area likely doesn't even have anything in that price range, and one of the boutiques I visited with my MOH had bridesmaids dresses that started at $220, so definitely would not have had wedding gowns that were cheaper.

Personally I think the dress you picked out is super cute and feel like it's not your responsibility at all to give your FMIL a "Say Yes to the Dress" experience (especially as a way to "make up" for her own daughter not giving her that chance). I would buy the dress you love within your budget and find a different way to bond with her.


My own mother did not participate in my dress purchasing experience at all, but I went MOB dress shopping with her and that was a lot of fun. Not the same, but still an opportunity to bond and get excited about the wedding.
Related articles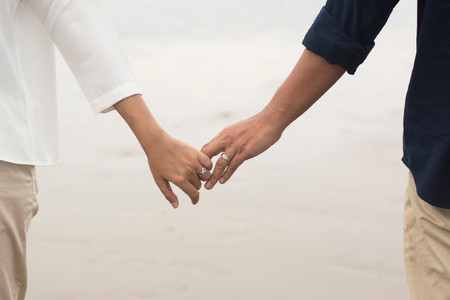 WeddingWire celebrates love
...and so does everyone on our site!
Learn more
Groups
WeddingWire article topics