Post content has been hidden
To unblock this content, please click here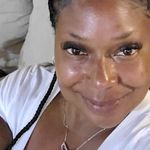 Self Catering
Has anyone ever cooked for your own wedding??
I did not cook for my own wedding, but that sounds very stressful!! I wouldn't want to cook on my wedding day unless it were a super small gathering (ten people or less) and a very laid back wedding at my house.

I agree with Lisa, I would never want to cook for my own wedding. Or have my family/friends do it either (never want to use loved ones as free labor for an event!). Plus, there is also the logistics of who would serve the food, set it up, break it down, etc. and trying to keep everything the proper temperature (heated, or cooled) to keep the food safe. You definitely don't want to give anyone food poisoning! Plus, there is the ramifications if anyone WERE to get sick- you would be responsible for the medical bills, so you would need to get the event insured. In the end, catering is just a much easier and safer (and more responsible) route to go.

View Quoted Comment

Thanks. Just trying to figure some things out.

I'd be honest I wouldn't eat a thing of I found out a wedding was self catered. Potlucks and the like give me the ick

View Quoted Comment

Lol thanks for the input.

View Quoted Comment

Absolutely! When hosting a wedding, it's important to think through and weigh out all the different options available. Another reason I love this forum – it's great to bounce ideas off people because they usually think of things we don't ourselves!

Unless you're a caterer and have the equipment needed to make large quantities of food and keep it at food safe temps, I would highly advise against it. Anytime you don't have the right equipment, you're forced to make do with what you have, sacrificing food safety along the way. There's a popular meme of a guy making ramen noodles in the bathtub, like...no.

Just Said Yes

August 2023

My fiancé and I will be cooking all our food ourself and hiring a staff member to serve the day of our wedding (about $100 for 5 hours). When we compared options for hiring a caterer, it was out of our budget. We are prepping chicken for chicken salad sliders the day before in a crockpot and mixing it before we get to bed! The staff will "plate" it and put it on the sliders the morning of our wedding. Otherwise, we will be serving fresh fruits and veggies along with cake! We're having light refreshments as our wedding is in the morning. While it might be seen as taboo, it's also important to consider your guests and your family. We have a very relaxed family and venue where this type of food would fit on theme. Hope this helps!

View Quoted Comment

Wow thanks Candace it helped a bunch actually. Hope everything works out well for you and your special day.

Yes , and it's exhausting.

View Quoted Comment

I bet. How many days in advance did u start cooking?? And how many guest did you have.

View Quoted Comment

How many people are coming? What are you making?

View Quoted Comment

100 - 150

I'm not cooking. But the catering prices made me think, maybe I could cook my own food.

But. That's just too much extra stress and time just getting feedback.

I mean depends, are you a chef? Do you enjoy it? Currently I'm trying to figure out if I would do that myself. I'm getting a degree in culinary arts and genuinely love cooking for other people, however my wedding will also be on the smaller side. Decide for yourself if the stress is worth it and if you feel comfortable enough in your cooking skills! Best of luck!

Too many things that *will* go wrong. Many venues do not allow homemade food for safety reasons. Many people don't know how to cook safely for a large crowd. You will not have time or patience to cook on the morning of the wedding and it's not the job of your family and friends either. If money is a concern, call up your favorite local Mexican/Chinese restaurant and have them cater. They will bring a ton of delicious food that is a large quantity than a regular caterer at a lower price.

View Quoted Comment

Yeah. I'm not going to cook. THANKS.

Hi,

I was going to cook to save money but decided i wanted to be fully present and not add any extra stress on my special day with DIY catering. We found that using a local grocery store catering option in combination of using a local buffet restaurant catering option... was within budget for our day. Many restaurants will deliver. Also, family restaurant owners are a good choice to save money, especially if you mention adding their name to your social media. My nephew's and two of his college friends will help with ensuring the buffet line has what is needed and clean up for about $200. Hope things go well for you.

View Quoted Comment

I agree Anthony I want to be present as well. Thanks for your advice.

View Quoted Comment

Yeah that's way too many to be catering for unless you have like a big family like I'm Scandinavian we have a big family and when my mom got married the first time she her family did it but that was like 12 & uncle's cooking. My husband and I are actually outsourced catering to a Middle Eastern restaurant that's really affordable and the catering for 60 people is about $200 give or take not including the cake. Also cutting down on the price of catering is, you could have the top-tier done for you and your husband for your one year anniversary and then Have tier 2 and tier 3 be cupcakes and that removes your cake cutting fee which is usually $100

Hi Tracy how is everything going with wedding planning and we had made some things. I think that I said that we had hordevers bites for the guests some edible wedding favors. Are you thinking about making some food for your reception
Related articles
WeddingWire celebrates love
...and so does everyone on our site!
Learn more
Groups
WeddingWire article topics