Post content has been hidden
To unblock this content, please click here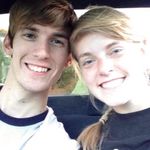 Sandals resorts
Alright I'm starting to very slowly think of wedding plans, I really really want to do an all inclusive resort where we can eat and drink and have entertainment as much as we want, I've looked at sandals and love the idea but don't love the price tag. Even there cheapest rooms I'm seeing are $200+ per person per night. Is is worth it? My fiancé and I really want to do something nice since we never have done a trip just the two of us and are willing to spoil ourselves a bit but is it worth it to go with a not as well know all inclusive option? If you did do sandals was it worth the extra money and how lucky did you spend approximately? Also do you feel like the all inclusive is necessary? Did you eat/drink/do enough to feel like it was worth the money. Thanks in advance!
Latest activity by Charlotte, on September 13, 2021 at 3:38 PM
Not how lucky did you spend its supposed to say *how much did you spend!

Me and FH are leaving for Jamaica June 8th. After reading literally thousands of reviews we and by the recommendation of our travel agent we landed on the all inclusive couples swept away in negril. Reviews are outstanding. It was about $5,000 for a week that includes our flights (which are probably more expensive than yours would be depending on where you are as we are in a rural spot) it also is for a room right on the beach which was an upgrade, along with a honeymoon package, so you could def get it for a good amount less depending on your selections!

We will be going back to Sandals Negril for the third time for our honeymoon. So yes, I definitely think it's worth it. Unlike a lot of other all inclusive resorts, Sandals included almost all water sports in their pricing (pretty much everything except scuba), so if you like to do any of that stuff (glass boat rides, snorkeling, water tubing/skiing etc.) make sure you consider that too when researchign resorts.

View Quoted Comment

Awesome thank you guys!

I've been to several all-inclusive resorts over the years, and I researched Sandals when looking for our honeymoon. Honestly, it seemed far pricier for everything than other resorts of the same caliber. I also didn't like how things like room service weren't included unless you had a higher tier room (and the number of tiers was also a bit confusing. Most resorts have 2 tiers). and such. We went with Excellence El Carmen in the Dominican Republic, and it was fantastic. They have a few resorts in a few countries, so I would definitely recommend you check them out as another option.

View Quoted Comment

Thank you!

We are literally leaving Saturday for our honeymoon so I can't say it's worth it just yet, but I'm pretty confident it will be! We are going to Sandals Grande St. Lucian and it was about 7k total with flights included. We also had a military discount and an anniversary promo (covid wedding) so that helped but we also have a club level room, not the base package. Our wedding planner is the BEST ever, so it totally feels worth it to me already!

View Quoted Comment

Came here to say i'm going to Sandals Grande St Lucia June 7th!!!! Have a great time! if you remember come back and tell us about it! lol

View Quoted Comment

Will do, Dana! I get back on the 6th so I'll come back here and give you the low down!!!!

View Quoted Comment

Wow - what a resort! First of all, let me start off by saying that I will never go to a non-inclusive resort again, because after experiencing Sandals, I'm spoiled! Let's start at the beginning - when you fly into St. Lucia airport you take a 1.5 hour shuttle bus to the resort. I personally didn't have an issue with this, but it's a winding road, so if you get motion sick quite easily, I would take Dramamine, take a private taxi (still risky), or do the helicopter ride. We had friends who did the helicopter and they LOVED it! But, is a little pricey ($250 per person each way). Once you get to the resort, you are now in paradise for the week! All of the staff is amazing - some of the kindest, most helpful people I have ever met, and so eager to serve their guests. Seriously, I'm not looking forward to going home to snotty Americans (specifically at restaurants), as dining at Sandals is such a fabulous experience! Ok, now for a few of my favorite people at Grande St. Lucian - Peter is the BEST bartender. You will know him and he will get to know you too throughout the week. He stays at the swim up bar until 5, then goes into the lobby bar from 5-6, but he's off on Friday and Saturdays. You want to order the Peter Special - trust me, you won't regret it. Another favorite for me was a mango colada, which was so delicious! Stanley and Bryon were also two of our favorite bartenders. They both made me a piña colada like drink but on the rocks - my go-to when Peter wasn't around. Kelly was such a wonderful photographer. He did our free photo shoot session and covered all the beautiful locations - we ended up purchasing 20 of the professional photos at the end of the trip. Be advised that each photo is $18, but they do have "packages" which we ended up doing (20 photos for $200). The photos are worth it in my eyes, as they take so many different photos throughout the week - on resort and on excursions! Keri at Club Sandals was the absolute sweetest! She did a wonderful tour for us the second day we were there! Miguel also helped us fix our broken safe, and was very helpful throughout our trip. Note - you cannot tip the staff with money, BUT you can bring them treats. Throughout the week we brought the staff at Club Sandals ice cream from Josephine's, Creme Brûlée from Bayside, & on the last day we brought them breakfast from Tuscananis. They were SO GRATEFUL for thinking of them, and they seriously deserve it - they are all awesome! Vanessa at the dive center is AMAZING! We went snorkeling 3 times and she was by far the best guide. She pointed out marine life for us to see - an octopus, sea urchins, a dori fish, a conch shell, eels, etc. she even let us hold a female sea urchin and it was the coolest thing! I went to Sandals skeptical of snorkeling and definitely was anti-scuba but after my 2nd snorkeling I decided I wanted to try scuba. We went to sign up but there are a LOT of health restrictions. I have had heart surgery before at age 21 and I also have sinus stuff and allergies and those were both denials. So, if you even THINK you MIGHT want to try scuba, get a doctors clearance note and bring with you - better to have it and not need it than need it and not have it, trust me.




Now for food - my biggest tip here is try things you haven't before, and, in the beginning of your trip. We waited until the end of the trip and that was a bummer when we really enjoyed Bombay (Indian food). I know what you're thinking, you don't like curry and don't want to try it, because that was me, but please try it all - it's FREE and if you don't like it, you just go somewhere else! Raynelle at Bombay was seriously the best! She could tell instantly that we were newbies to Indian food and helped make suggestions! I don't do spicy at all so I was VERY nervous, but we got the butter chicken with naan bread and let me tell you, it was delicious. I will definitely be getting Indian food back home now! I tried sushi for the first time, and it wasn't my thing, but that's ok because I tried it! Kimonos, which is the hibachi was really cool and they give you a LOT of food. My husband loved this one! Pamela and Lisa at Tuscaninis were our favorites!! We LOVED the breakfast at Tuscaninis the best and went there almost every single morning. For dinner, it's Italian, and it's good, but I'm an Italian food snob, so I've had better. The risotto was noteworthy there. Bayside is French cuisine and is good! Husband tried the escargots and actually liked it. I really enjoyed the chicken cordon bleu the most here. This is one of two dinner places right now you can go without a reservation, so that was nice on excursion days. Josephine's has a very small continental breakfast open at 6, and if you are up that early, it's your only option so beware. Room service is not open until 7 and Bayside (buffet) and Tuscaninis don't open until around 7:30 for breakfast. Josephine's (after 11am) has amazing crepes - I had the savory mushroom one and it was delicious! Dino's Pizzeria was a fave throughout the week for lunch because their pizza is great, plus you can bring it to the swim up bar to drink and eat at the same time. Everyone raved about the Jerk Shack but it is SPICY - I hated it, but my husband liked the jerk chicken. Mariner (next to Jerk Shack) has a lot more options and you can order from either menu when you sit which is nice. Gordon's on the Pier was a very romantic dinner. I recommend getting at 6pm reservation and ask to sit at the end of the pier on the water - beautiful as you watch the sunset (sun sets very early in St. Lucia). I will say I was most excited about Gordon's and it was not my favorite. Our absolute favorite restaurant at the resort for dinner was Barefoot on the Beach. We tried a lot of different fish off the a la carte and they were all PHENOMENAL!!! Calamari was noteworthy, as was my swordfish! Highly recommend going there and again, 6-6:30 reservation is perfect! We did not eat at the pub, which was the only place we didn't experience, but they had typical pub grub and are open late. We also ordered room service quite a few times and it was great every time!! Note - you will need to wear your masks to get into restaurants, and for the water sports or dive center. They will turn you away to go get it if you do not have it on, so just pack it in your beach bag. Also- pack sunscreen because the gift shop doesn't have a lot. We were prepared but many were not and burnt pretty good.




Now for the excursions and things to do - we did the Soufriere Catamaran, Deep Sea Fishing, & Horseback on Cas en Bas Beach, along with all of the water sports on resort. Let's start with the Catamaran - this was our favorite day! You leave at 9am and get on a big catamaran where you cruise to the Soufriere volcano. You get off the catamaran and ride a bus up the volcano to the mud baths with your tour guide. Ours was Kelly and she was great! At that point, you dunk into a very hot sulphur spring, then you get out and paint the lighter mud on yourself, followed by the black mud. You let it dry, Sandals takes photos of you and your significant other, then you get back in the super hot water to wash it off. This mud will 100% ruin your bathing suit so please wear something cheap that you can just throw away! Also, take your jewelry off as it can ruin it! You then get back on the bus to go to the waterfall (you do not walk to this). The waterfall is cool but it's cold compared to the sulphur springs. You get more pictures, have an opportunity to buy things from local vendors at the waterfall. We tried the banana ketchup and banana rum and they were good. Make sure you bring cash with you to Sandals because getting cash is nearly impossible!!!!! I brought $150 and it was barely enough for souvenirs/tips for drivers and tour guides, so be advised. You then get back on the bus, back to the catamaran where you eat lunch (it wasn't spicy), then you sail to Anse Reef where you get to snorkel. The coral here was really pretty but we didn't see a ton of fish at this spot. After snorkeling you just party on the way back to Sandals. The catamaran provides beverages and has a good rum punch! We got back to Sandals around 4 and we were whipped from such a fun day! The mud will definitely still be on your body in crevices so wash up good and just throw those gross bathing suits right in the trash. Also, it says wear sneakers but many people wear water shoes or flip flops. Now for the horseback riding - this was SO MUCH FUN!! Our driver and guide was Coco and he was amazing. He walked with my horse the entire time (Grey Boy) because he sometimes had a mind of his own. You ride through a little town to the beach were you ride two separate horses into the water, and Coco takes a million pictures of you both. There's some vendors and a small bar to buy things. Then you ride back to the ranch. There's a super sweet dog on the ranch called Reina and she walks with you - great day had by all! Our least favorite excursion was the deep sea fishing, and mainly because we didn't catch a single fish and it was ROCKY out there on the ocean. No one threw up but it was questionable for a while. The guide got us all jacked up that we would catch a Mahi Mahi, Baracuda, Sailfish, or Blue Marlin so we were all jazzed to catch nada. I was a little upset because although there's no guarantees in fishing, Island Routes said at least one person on the boat was guaranteed to catch something and no one did so our group was a little angry about that given it was $250. But, if that's my only complaint about the entire trip then that's doing pretty good! Do all the water sports back at Sandals - they are so fun and are included! I tried water skiing, and my husband tried water skiing, knee boarding, wake boarding, and wind sailing. Together we did the hobie cat and it was so much fun that we did it multiple days!




If you made it to the end of my incredibly long review, you will be set for your Sandals Grande St. Lucian vacation. Truly, reading these reviews helps to know what to expect and do!! I was so much more knowledgeable than many other people just from reading hundreds of trip advisor reviews from our couples, and from the tips of my awesome travel agent, which I shared those tips with you! Enjoy your vacation, experience new things, do it all, try all the food, and most of all, just have a fabulous time with the one you love! ❤️

P.S. sorry was was a book, but it's my review for Trip Advisor and includes everything! Lol

View Quoted Comment

Wow that sounds so amazing! So glad you guys had such an amazing time!

This was a very detailed review and I'm glad I read it all!! We will definitely be going soon! Thanks again.
Related articles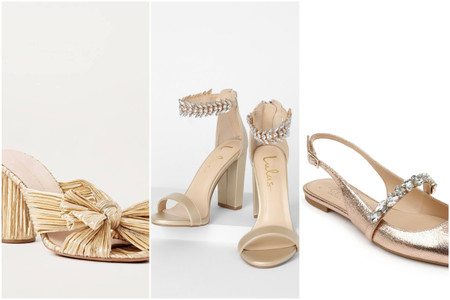 WeddingWire celebrates love
...and so does everyone on our site!
Learn more
Groups
WeddingWire article topics