I decided to go with Sam's Club to order my wedding flowers. After speaking with many florist they were way to high for my budget. I ordered the 33 piece White Rose collection. They have different wedding flower collection. I also ordered an additional 125 white roses. Let me know what you think.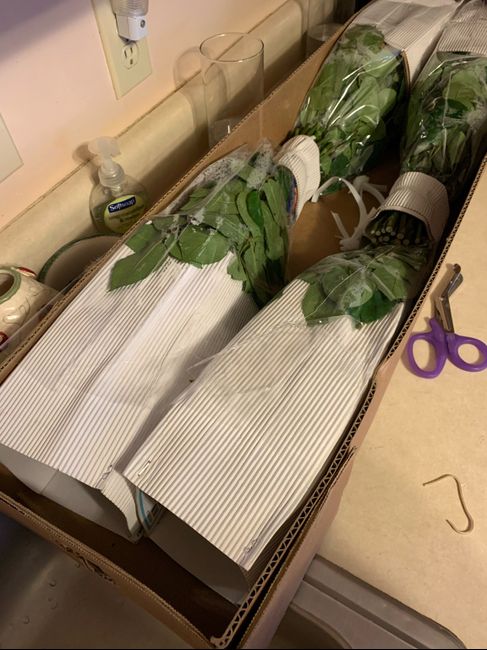 Opening up the Roses.
Our bouquets!!!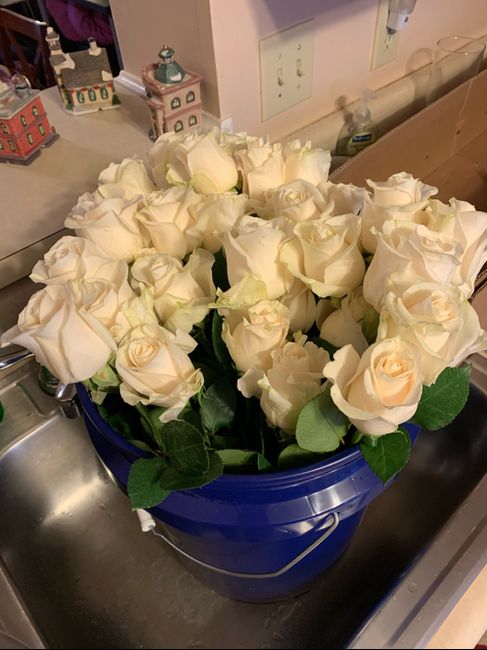 I placed the roses in a buckets I bought at Lowe's.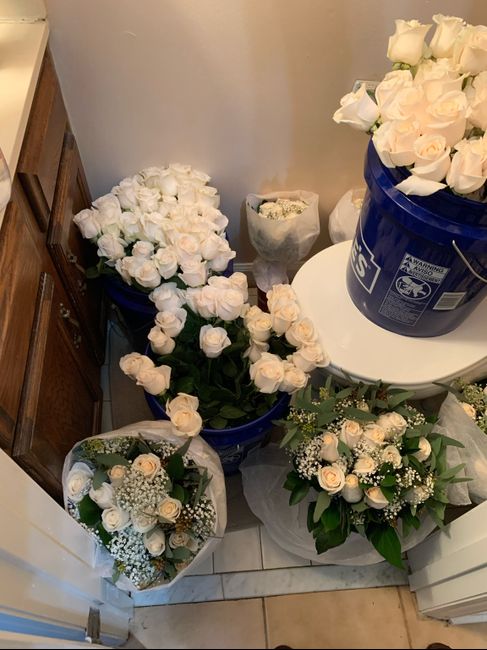 Yes their in my bathroom!! I placed them in their because it cooler that the rest of the temperature in my house. They love being in cooler temperatures.
Me holding my bouquet
My centerpiece
The corsages, boutonnières and petals.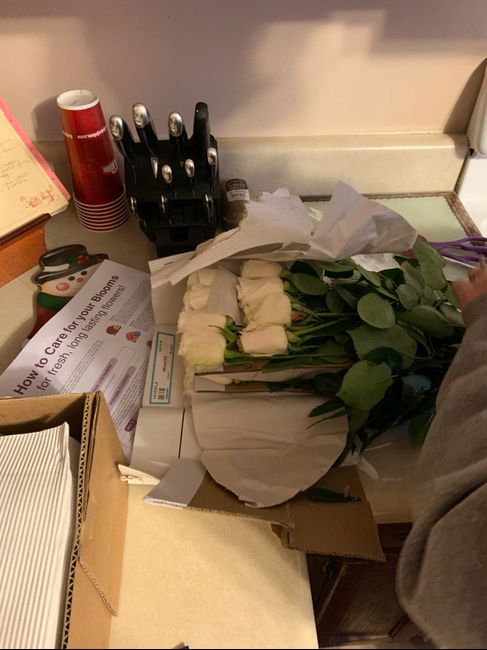 Opening up the roses.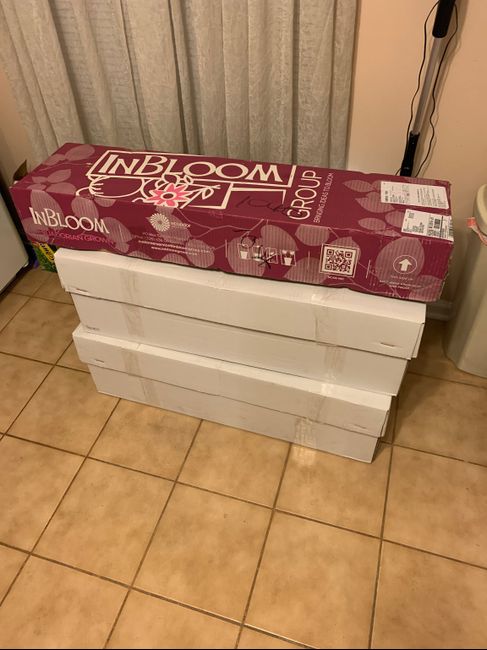 They came in 3 different boxes.