I exchanged my original dress for a new one and still don't have the feels for it. I went looking for dresses again with my mom and grandma and found that strapless dresses feel like a wedding dress to me (didn't try any on before) and am just flustered. I like the lace of my dress, and that I can keep it looser at the hips since it's a size bigger, but I started playing with photos I found of someone in the same dress where it actually fits their waist, and with my limited edit skills (literally just the photo on my macbook) tried removing the straps and I like it better.
Has anyone taken straps OFF their dress???
Me, unaltered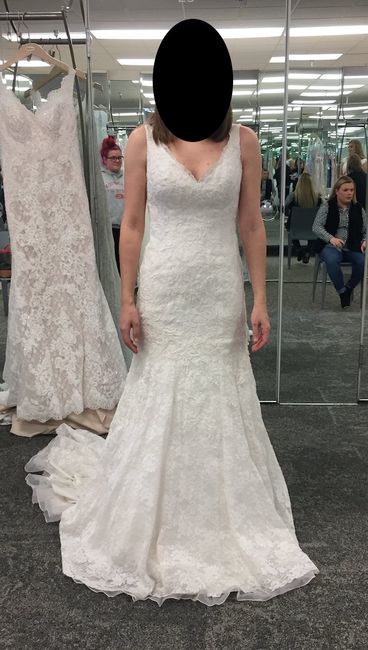 google, altered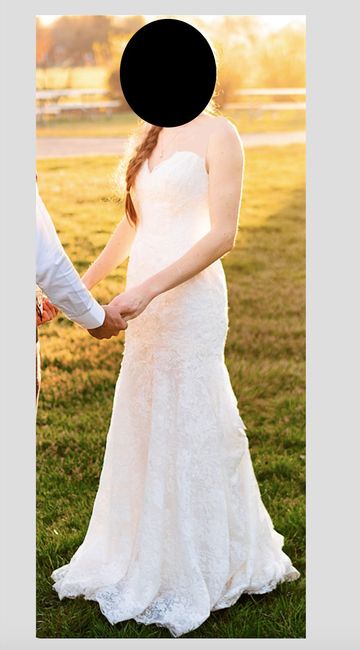 One, is this likely possible and two, is it still to plain?