Hey all, so I went dress shopping today, and am totally torn between two dresses. Will be taking my mother back to the stores, but she's not a reliable opinion when it comes to my insecurities (she doesn't see my muffin tops, but they're real). Anyhow, thought I'd see what y'all think.
Pronovias: I love this dress, and it's gorgeous on the model. It felt great on but looking at the picture, I can't tell if it's a bad angle or if I look larger/noticeable estrogen pouch.
Rebecca Ingram: I really love this dress, maybe more than the other one. It's comfortable, flattering, not super heavy. I only worry if it's too simple. I like simple, clean lines but I don't want to be too simple.
Drenina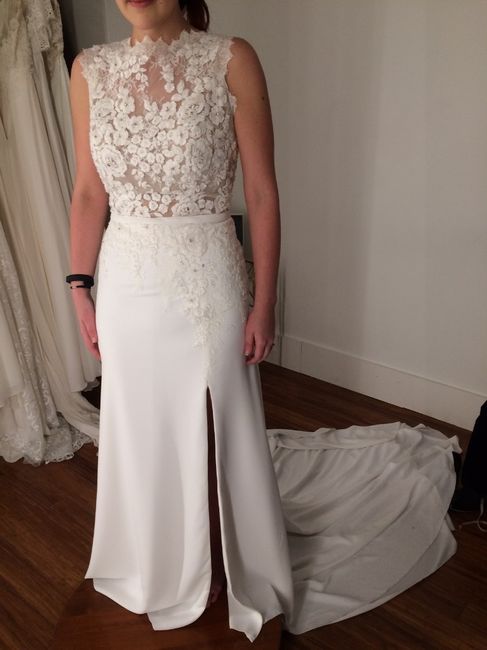 Diana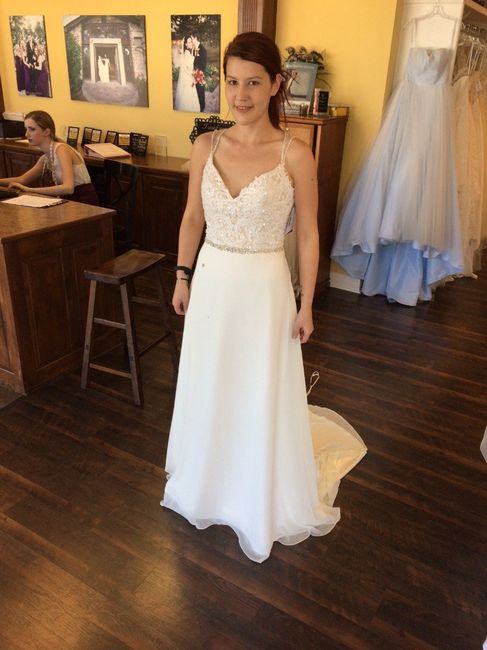 Drenina on the model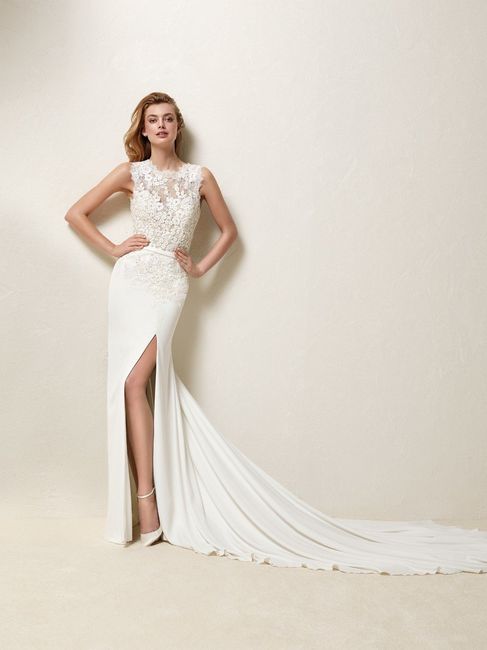 Diana has interest in the back