Post content has been hidden
To unblock this content, please click here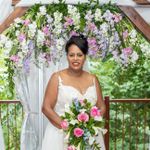 Programs or no Programs
Trying to decide if I should do a program. What say you all?
Latest activity by Nisha, on May 27, 2021 at 1:50 PM
Unless the ceremony is something complicated that guests need to follow along, skip the programs. If you're having something religious that guests need to know what is going on to recite, etc, then have them. Most ceremonies are simple enough they aren't needed.

I say skip - unless you're having cultural elements that it might be useful to explain for those who are not of that culture, I honestly don't think it's necessary.

I mean, we are having some Celtic traditions which not everyone might be familiar with, and we're still not having programs - the celebrant will be able to explain them easily enough. Equally though, if we were doing something that was protracted and in another language, it might be useful to provide a transcript in English for our guests so they could follow what was happening.

We had programs because we had a Jewish ceremony and not all of our guests were Jewish. Programs are important if you're having a religious ceremony and not all guests share your religion. I once attended a church wedding without programs and I was completely lost and had no clue what was going on the entire time.

If you're having a secular ceremony, then you can definitely skip programs.

A program is only necessary if there is 1 (or more) tradition(s) that most people don't know anything about (e.g: eligious or ethnic). Otherwise, skip them, you'll save money and your guests won't read them anyway, they'll only throw them to the trash.

We're skipping them since our ceremony will be simple and short.

Skip them! Unless your ceremony is going to be really long or religious or your wedding will be really big, go ahead and skip them. Instead Maybe put something outlining the timeline for people to see when they walk in to the ceremony like in a photo frame or on a chalkboard for example

I personally like them a lot, but they are definitely not necessary. We did them because we had a full Catholic mass and some of our guests were not Catholic, so I thought it would be helpful to have a "guide" of sorts. No one will miss them if they're not around though!

If you aren't having a long religious ceremony or it isn't bilingual, i would skip. i only had mine because i had an outdoor ceremony and people could use it to fan themselves haha

I say skip them and save the money

We will have programs only to explain several cultural parts of the ceremony for my

Whoops.

We will have programs only to explain several cultural parts of the ceremony for people who are not familiar to take stress off the officiant and help everyone follow along. Otherwise I'd have skipped them!

Not worth it for most weddings. Just an expense and a waste.

Now if you have a very long ceremony, with unfamiliar cultural or religious rituals, or there is a communication barrier (bilingual wedding, guests who are deaf or hard of hearing), they can absolutely make sense. But for most ceremonies they tend to be superfluous.

Only necessary if you're having a religious ceremony


We skipped them. I had a fun idea for them (motorcycle theme, and I would have DIY'd the programs on checkered flags), but it ended up just being more time and money than it was worth.


I haven't decided, but if I do it'll be something fun, like this:

View Quoted Comment

This is so cute and unique! Where did you find it?

View Quoted Comment

Etsy, of course

https://www.etsy.com/listing/554869334/funny-infographic-wedding-program-games
Related articles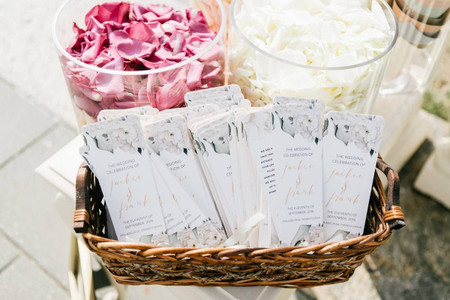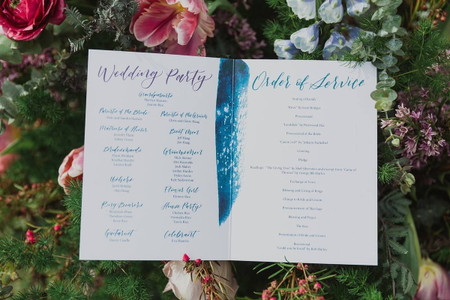 WeddingWire celebrates love
...and so does everyone on our site!
Learn more
Groups
WeddingWire article topics