I got married on November 5th 2019 and it was amazing. There are so many words to describe the day so I'm going to split it between what went wrong and what was perfect!
What went wrong:
The big oops was leaving my veil at home in Virginia (I got married in Maine) so I walked down the aisle without my veil and had to take my pictures without it too.
The other stuff was very little. We paid $60 for custom coloring pages and they were left at my grandmother's house which I was kind of upset about. The weather was blah and I wasn't able to get any outdoor pictures with my bridesmaids but we got some good ones in the church. Our table runners weren't the correct length and our napkins were the wrong color but it didn't matter because it looked beautiful regardless.
The photographer also left before our grand exit which was a bummer but I will always remember it. She also missed when my best friends (bridesmaid and groomsmen) got engaged at the very end before our exit (he asked beforehand and I was super happy to let them!)
What went right:
Our DJ was amazing and played the night away. We had so much fun and we even had a Karaoke Hour (which my photographer missed). We had a beautiful service with no hiccups and I cried more times than I thought I was going to. We managed to get a few outside pics which I am very grateful for! My hair, makeup, and dress were amazing and I couldn't ask for more. It was the most perfect day I could ask for and I can't believe that my best friend is now my husband!
Our budget:
We DIY'd basically everything. After calculating how long it took to make everything, I spent around 350 hours making decor and flower arrangements for the 8 months we planned the wedding. All of the signs were hand-painted by me, all of the centerpieces were put together by me and all of the stationary (table numbers, thank yous, thank you tags on favors, placecards, etc.) was designed and printed by me. With all of that in mind, here are my numbers!
Ceremony Venue Fee - Free to us because my dad is a priest
Reception Venue Fee - $1,363.00
Tables - $100.00
Food and Service - $800.00
Open Bar - $1,100.00
Flatware and Dishes - $144.00
Photographer - $350.00 (Family friend so she made me paid ⅓ of the normal price)
Bouquet - $30.00
Wedding Party Bouquets - $84.00
Wedding Party Boutonnieres - $21.00
Flower Petals - $8.00
Flower girl crowns - $11.00
Cake - $160.00
Cake Topper - $5.00
Dress - $822.00
Groom Suit - $185.00
Dress Alterations - $442.00
Custom Converse - $80.00
Flower Crowns - $90.00
Bridesmaids Dresses - $150.00 (I paid for all of them)
DJ - $750.00
Ceremony Musicians - $0.00 (My sisters Fiance)
Invitations and Reply Cards - $85.00
Stamps - $22.00
Officiant - $200.00
Hair - $60.00
Makeup - $60.00
Bridesmaids Robes -$127.00
Bridesmaids Bracelets - $74.00
DIY Custom Hangers - $18.00
Cups - $10.00
Paper napkins - $14.00
Reception Decor - $921.00
Ceremony Decor - $59.00
Coloring Pages For Kids - $60.00
Decals - $35.00
Favors and Gifts - $108.00
M&M Candy - $195.00
Seating Chart - $10.00
Napkins - $44.00
Tablecloths - $165.00
Hotel - $200.00 (honeymoon suite! One night by myself and one night with hubs)
TOTAL: $9,152.00

Our first dance!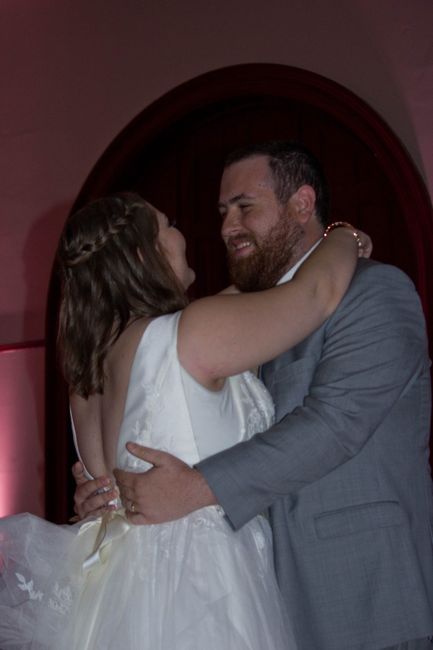 Best man speech (my brother and our roommate before we got engaged)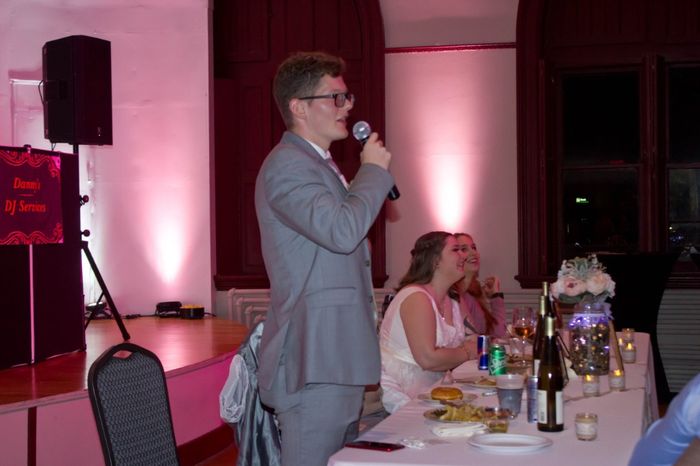 Place setting (Custom M&M's because we are Michael and Mary)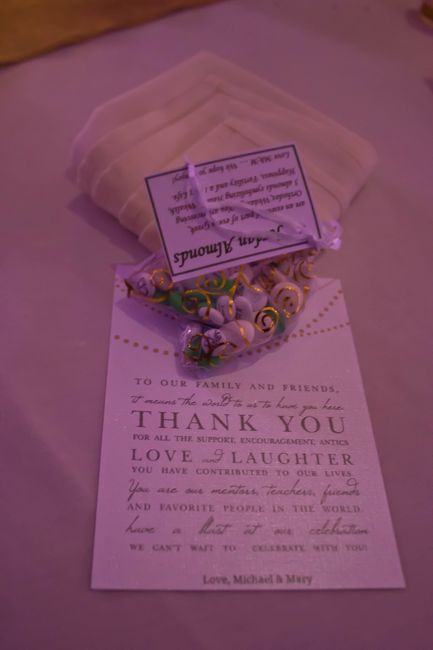 Table set up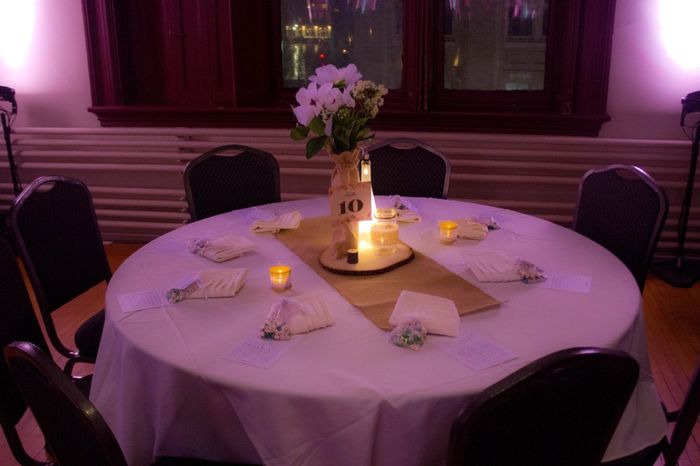 Our cake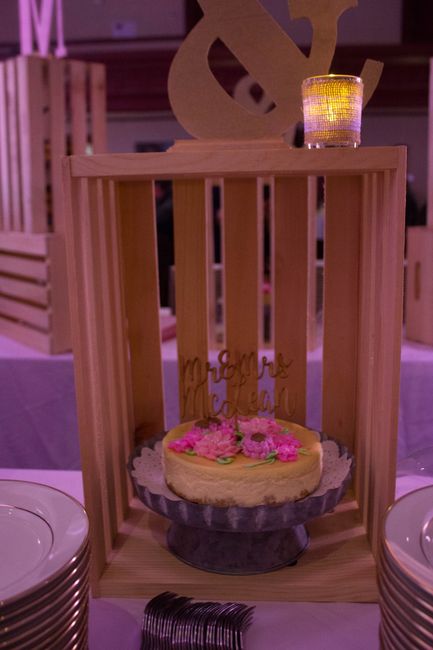 Cake stand with donuts!
Buffet
The ballroom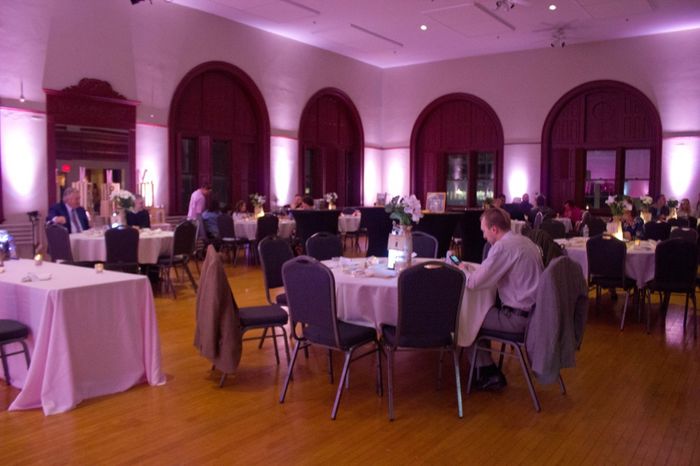 Pure bliss
I got all of my bridesmaids matching bracelets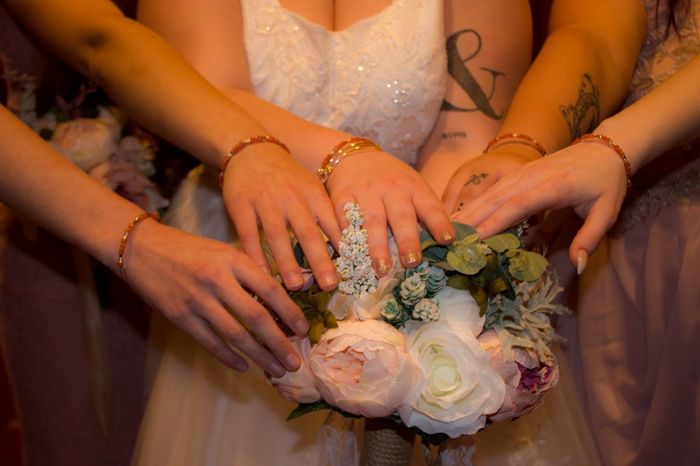 Crowned the King and Queen of our household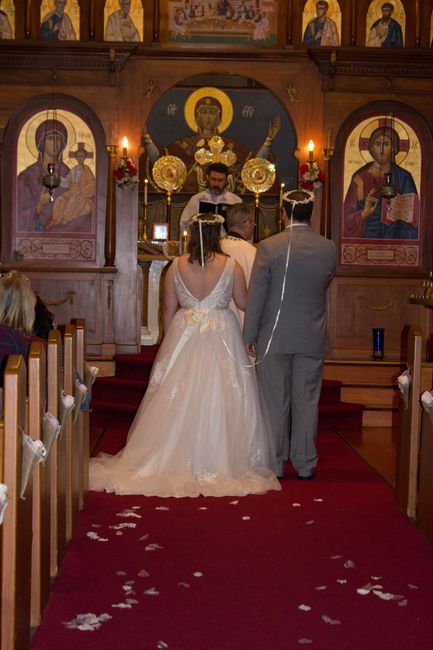 Walking down the aisle with my dad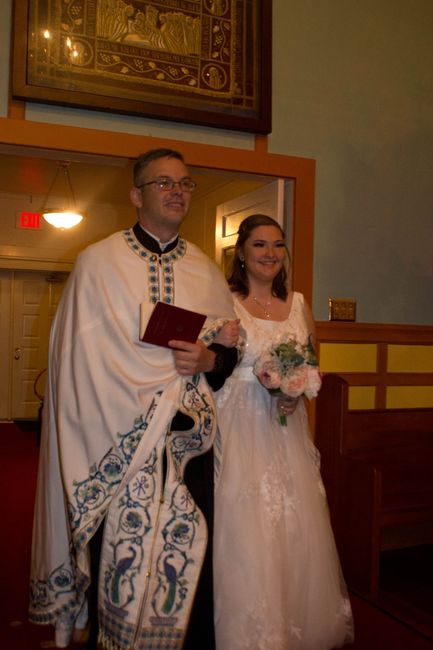 The altar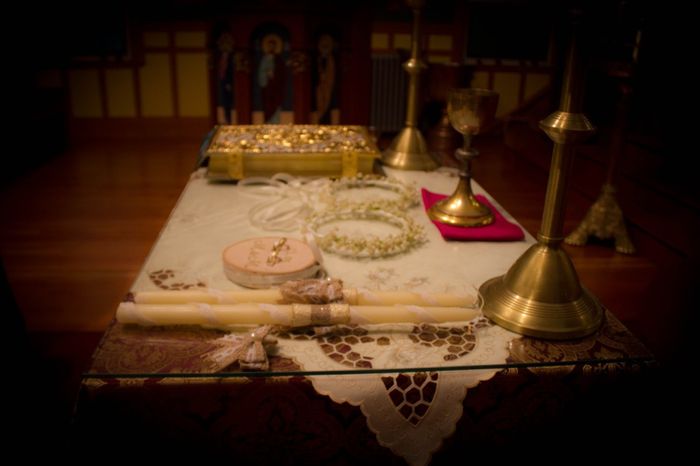 Our rings (I made that with a paring knife)
Hugging him to get away from the cold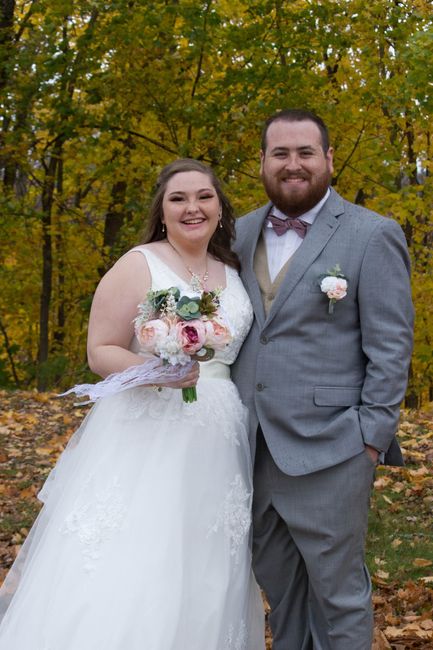 My favorite!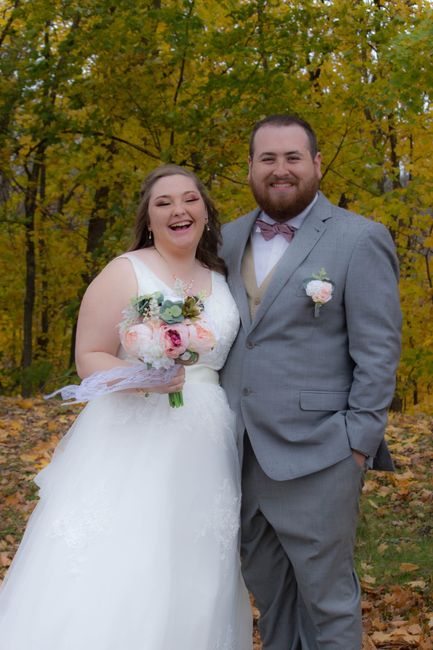 First look!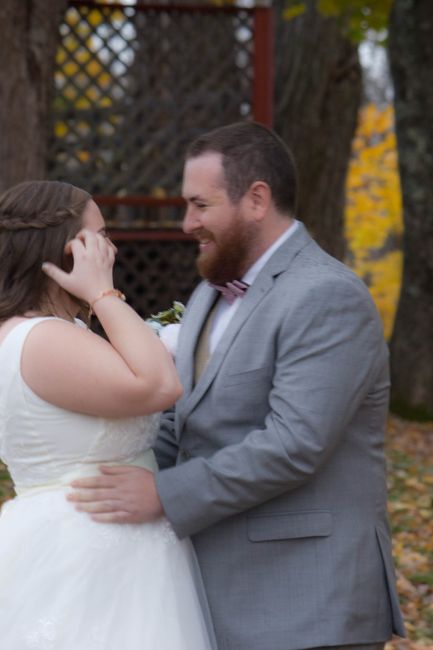 Groomsmen
Putting on my converse like Cinderella
Getting ready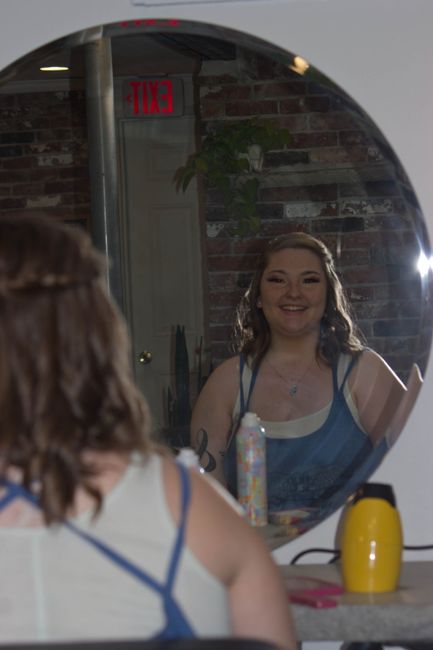 He smashed it in my face so I smashed back!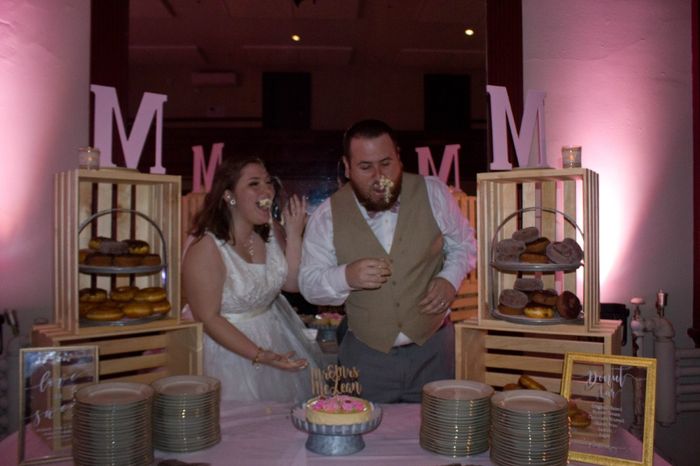 Cake cutting
The photographer found the balcony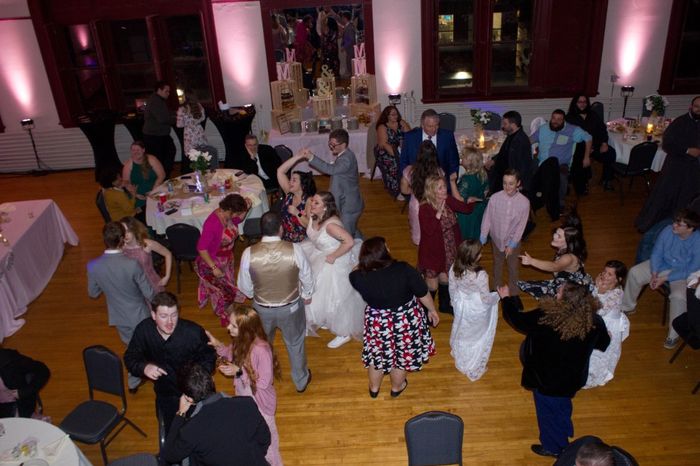 Our place setting
Mother Son Dance
Father Daughter Dance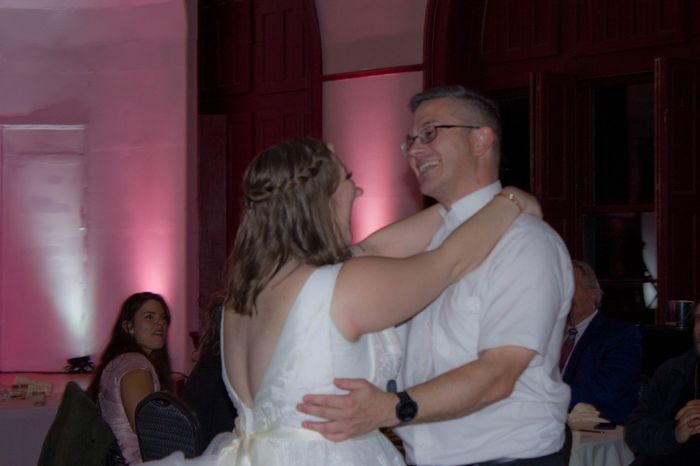 Maid of Honor speech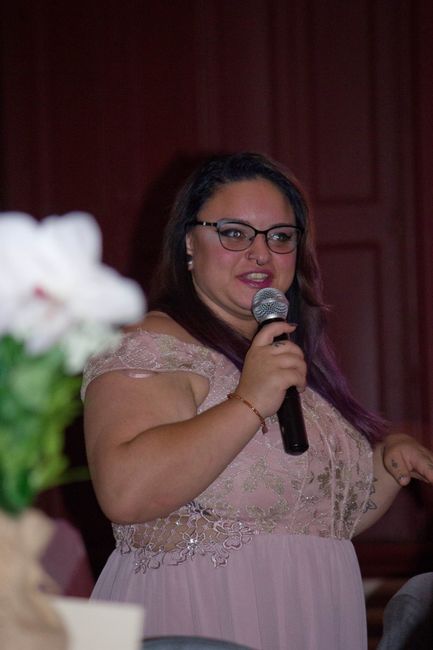 Place settings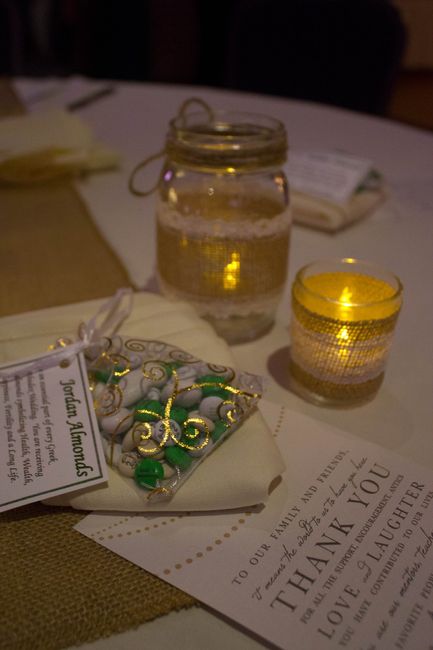 Signature Drinks Signs (our cats!)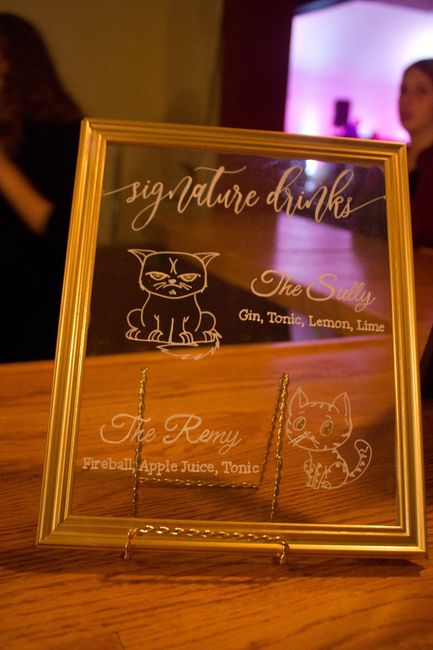 Bar menu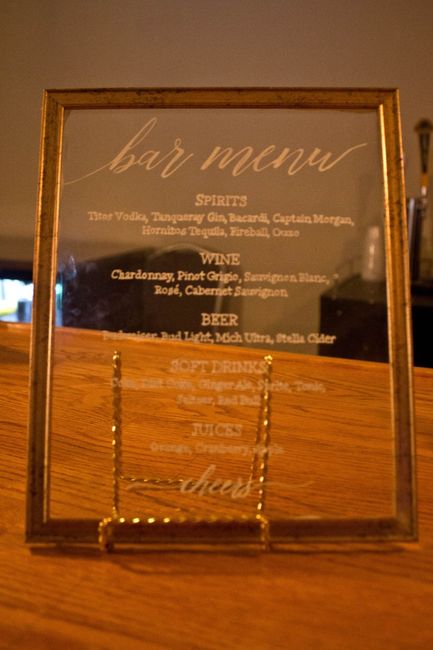 Open Bar (which everyone loved!)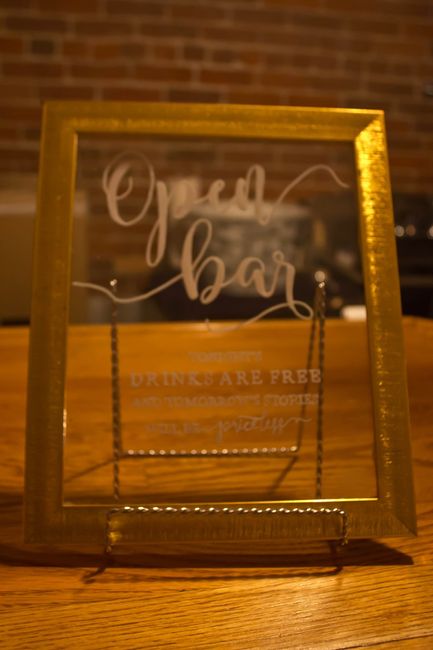 Donut bar
Our rings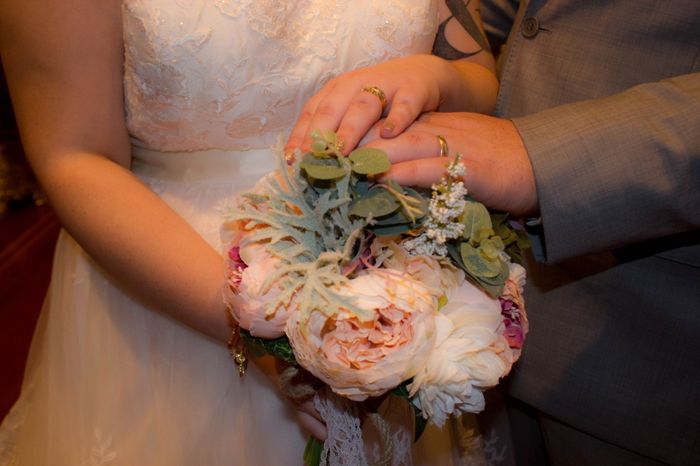 Bridesmaids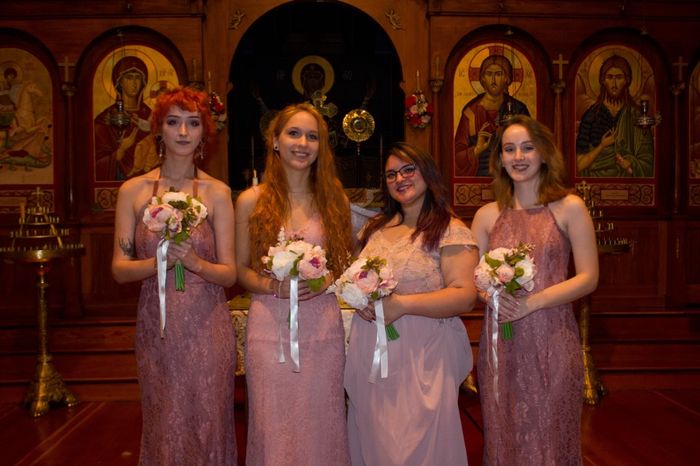 My dad cried so much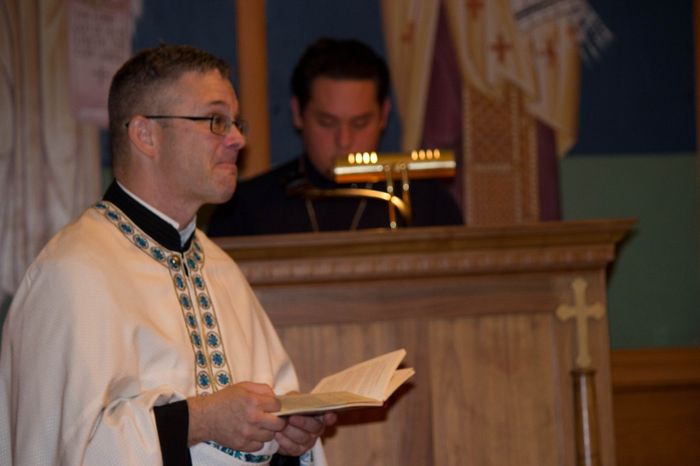 My mom buttoning my dress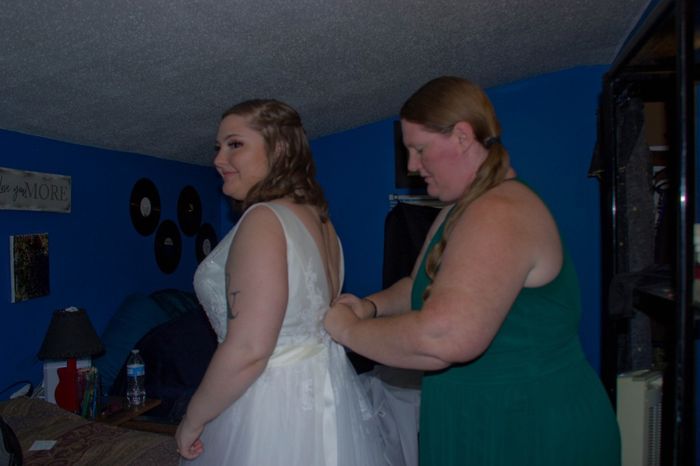 Donut bar sign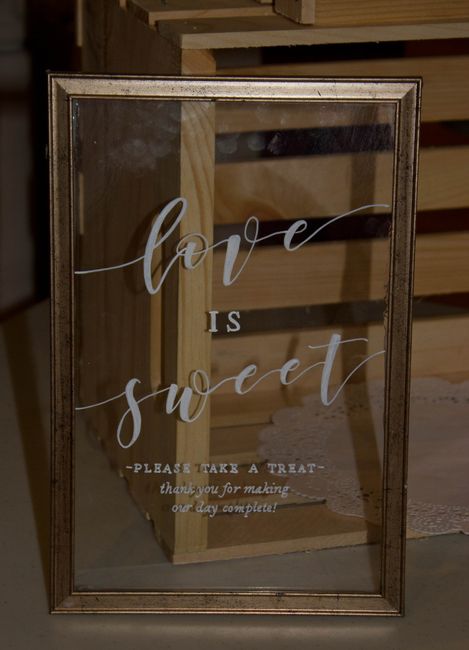 Memorial for his grandparents and my grandparents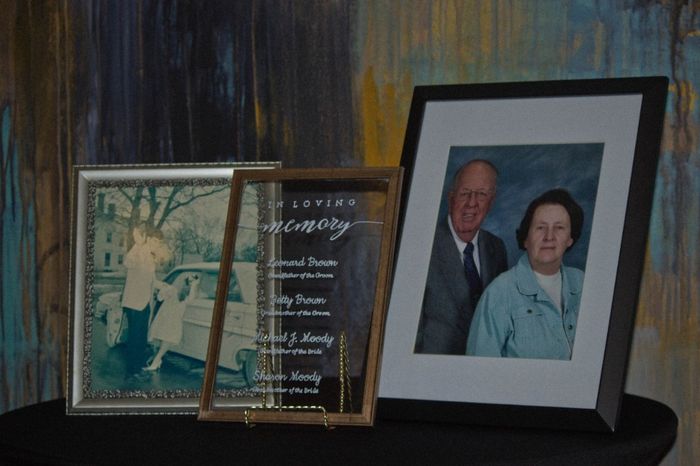 Our favors (olive oil from Greece)