Post content has been hidden
To unblock this content, please click here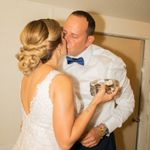 Potential wedding Faqs
Did you figure out the ones that you ACTUALLY need on your wedding website?
Following I think dress code should be one

View Quoted Comment

I think having a list would help

These are the FAQs we covered on our website!

Dress code, parking situation, are children invited or not, accommodations for traveling guests, plus ones, it is an unplugged ceremony, how to RSVP (online), covid precautions.

View Quoted Comment

Awesome!!!

Wedding Guests' Frequently Asked Questions

Can I bring my kids?
How and when should I RSVP?
How and where are you registered?
Can I bring a date?
I still have questions, how can I bother get in touch with you to ask them?
Is there a difference between the bridal party and the wedding party?
What time is the rehearsal dinner?
Do I have to go to the rehearsal dinner?
When does the ceremony start?
Where do I go after the ceremony is over?
When does the reception end?
Is there a wedding brunch?
…basically all of the information you included on your save-the-dates and invitations plus so much more

We are covering RSVP deadline, time to arrive at ceremony/what to do if they arrive early, dress code, clarification on plus ones, hotel blocks, what to expect for food, parking, unplugged ceremony.

View Quoted Comment

Excellent!

Glad you are considering those important points

We did the following:

When will the invitations be sent?

When is my RSVP due?


Can I RSVP online, via email or text message?


If I am unable to attend, do I still need to return the RSVP card?


What should I do if I can't attend the wedding and I have already RSVP's as attending?


What if I move before the invitations are sent out?


Can I bring a date?


Can I bring my children?


Will you provide transportation to the venue from any of the hotels listed under Local Accommodations?


What will your married names be?


Will you be using a social media hashtag!?


Are there any COVID-19 restrictions we should be aware of?


I have another question, who do I ask and how?

View Quoted Comment

Awesome inputs

For those of you including the points of specifying kids or no kids, how are you wording that so it doesn't sound rude? Some of our close friends just had babies and we think they should be allowed to bring their kids, but not everyone. I'll specify on the invite card by only putting the parents names, but how do you politely tell people they can't bring their kids? (There's not enough room on the guest list for everyone to bring kids)

View Quoted Comment

We did this:

Can I bring my children?

We love ALL of your children, however, we have decided that only the chidlren in the wedding will be attending our celebration. We hope you understand!

View Quoted Comment

That's so nice! Thank you!

View Quoted Comment

Nicely said

We won't be having any kids in our wedding, but I put "Children included with your online RSVP are welcome to attend. Unfortunately, due to there still being uncertainty around COVID, we are limiting the number of children invited to our wedding." I wanted to say something a little nicer, but after the 4th or 5th time someone told my family/my FH's family "I'm going to bring my kids even if they don't want them there/if their neices and nephews are invited, then I should be able to bring my kids/etc.", I was done trying to sugar-coat anything. haha

We had a page for travel info that included hotel and restaurant recommendations, things to see and do in the area, information about shuttles and directions to our venue, and parking.

We also had a guest info page with information about attire/dress code, Covid precautions and expectations, photo sharing, and song requests.

View Quoted Comment

That's a very nice idea for the guess staying in town

View Quoted Comment

The Rules of No Children Allowed Weddings




Be consistent - the rule has to apply to every guest. The only acceptable exceptions are children of immediate family and/or of your bridesmaids and ushers, and/or any page boys and flower girls, so long as you let other guests know.
Don't be upset if parents can't attend. You are perfectly justified in having a child-free wedding; they are perfectly justified in not attending if it's inconvenient or they don't want to be away from their children.
Don't let anyone guilt-trip you about your adults-only policy.
Accept that some parents may need to leave early.
If you're having a destination wedding, you may want to reconsider the kid-free policy - it will be more difficult for parents to travel abroad without their children, or find childcare in another country.
It's a lovely gesture if you want to pay for a creche/professional babysitters, but it's not obligatory.
If you are particularly close to any friends' or family's children, it's a nice idea to include a personal note with the invitations to reiterate that you're sorry not to include them.

What to Say When... Your Venue Doesn't Allow Children




'We are very sorry, but due to restrictions at our venue, we cannot accommodate children.'

'Due to safety reasons at our venue, we are unable to extend this invitation to children.'

'Due to the nature of our venue, we are unable to invite under-18s to our wedding.'

'Our venue has a strict no-under-18s policy, so we are unable to welcome to children to the wedding.'

What to Say When... You Want to Keep It Simple




'We are sorry that we are unable to accommodate children at our wedding.'

'We would like our special day to be an adult-only occasion.'

'Please be aware that this will be an adults-only wedding.'

'We are unable to invite children to our wedding. We hope that the advance notice means you are still able to attend.'

What to Say When... You're Keeping Costs Down




'As much as we would like to invite all the children of our loved ones, we will only be able to welcome over-18s at our wedding due to budget constraints.'

'While we adore your children, our budget will only allow us to accommodate adult guests at our wedding.'

'We regret that due to cost restrictions, we are only able to invite over-18s to our wedding.'
Related articles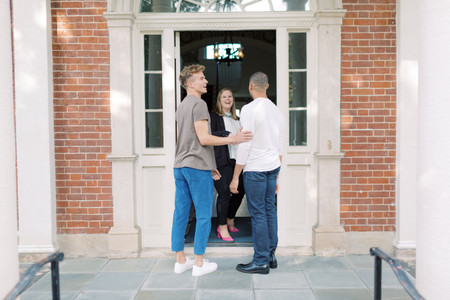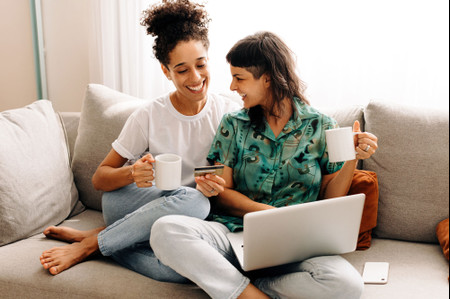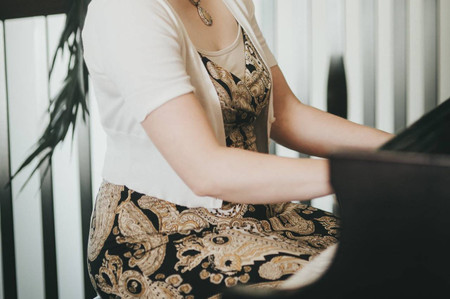 WeddingWire celebrates love
...and so does everyone on our site!
Learn more
Groups
WeddingWire article topics