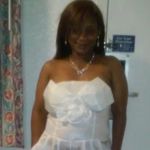 Janicaellison, on January 13, 2022 at 6:47 PM

Posted in Planning 130
Hello Brides To Be…. I was wondering have y'all thought about Postpone y'all wedding date due to the Omicron Variant and are y'all scared that y'all guest want show up for y'all..wedding.A very Scared Bride 2022 👰🏽‍♀️😞👰🏽‍♀️😞👰🏽‍♀️😞
Hello Brides To Be…. I was wondering have y'all thought about Postpone y'all wedding date due to the Omicron Variant and are y'all scared that y'all guest want show up for y'all..wedding.A very Scared Bride 2022 👰🏽‍♀️😞👰🏽‍♀️😞👰🏽‍♀️😞
Show all
View Quoted Comment

Hello there you are so right about being happy together but this is our first marriage and I want to share this day with our family and friends and he will the same way but if it comes down to it we will only have our kids and parents and the pastor

View Quoted Comment

Congratulations on the baby! I pray all goes well for you all!

I am praying for you and your significant other that you will know what to do and pursue your plans with confidence.

Just Said Yes

February 2022

View Quoted Comment

I hear you. It's definitely not the best of times for gatherings, but I'm not worried about it. You have to do what feels right to you.

View Quoted Comment

Thank you hun

hopefully my dress fits lol

Me and my so got married December 25, 2020 we are doing reception this June. We were waiting for things to calm down.

We are not postponing. I'm with you on the worries, though!! We are sending invitations out at the end of this month and I'm extremely nervous about the amount of people we are inviting (about 200). We're getting married in a church and having the reception in a ballroom, which I'm feeling increasingly uneasy about since I keep reading outdoor venues are best with regard to Covid. Hoping and praying for the best!

No but we are instituting Covid mitigation guidelines. I have reduced my guest list and require all to be vaccinated. We do not want our event to be a super spreader event. We want to feel safe and I want my guest to not wonder if they will get covid. Stay safe.

Just Said Yes

January 2022

I'm on the fence. The wedding is Saturday and people have been canceling left and right. Even those that RSVP'd. We were only having 77 people, but it was to be a very VERY nice small wedding. I don't know at this point who will be there. I know that everything will be lovely and I understand everyone's reasons for canceling, but I'm not gonna lie it hurts a little and we're 4 days away.

Just Said Yes

December 2022

View Quoted Comment

Could definitely do a sign like this and then everyone can be happy !

Nope, everyone invited including the officiant are fully vaccinated even with the booster (I know doesn't exactly stop things). Only ones not vaccinated are children too young for it. My wedding is outside anyway. The reception venue we will fairly spaced apart and only 65 people.

Just Said Yes

September 2022

Nope I will be saying I do no matter what 9.4.22

Ours is in May, but we're not cancelling this time. We decided to require vaccinations OR a negative COVID-19 test taken less than 72 hrs prior to the event. And it should be fully outdoors, unless it rains, in which case it will be in a building with circulating fresh air.

Hello:

This pandemic is causing us to slow down. Thought about doing a court wedding now and pushing reception to later. Or just changing the date later in the summer. Still watching the news and praying for a miracle!

Just Said Yes

January 2022

Yes, we canceled.
I'm very depressed; my partner is relieved.


View Quoted Comment

Same!! Prices are crazy right now and heard it's only supposed to get worse. Especially food. I will not be happy if my catering costs go up even more!

Nope, we are not postponing regardless. I'm getting married in June, which over the past two years has had the lowest rate of covid cases compared to the rest of the year, so that makes us feel a little better. The current plan is to have the ceremony outside and reception inside. If need be, we will rent tents and do the whole thing outside.

Ugh i'm a month out, TODAY, and we're just too far to postpone without serious financial ramifications. The venue made it a requirement for everyone over 12 to be vaccinated (which we were fine with and were going to do anyway) but there is a mask mandate in california now and the venue is indoors so this is going to blooooooow.

We had a large guest list of close to 180 ppl (large for normal ppl, small by Mexican standards). So I'm actually HOPING a good number of ppl won't come out of covid concerns or because of the vaccine requirement. I always wanted a small wedding anyway. I've been open with telling people how many guests we invited and we have both been very understanding if people don't feel comfortable coming

But regardless, Omicron has sucked all the joy out of my last 2 months of planning and I'm going to be a hermit/bundle of anxiety until the wedding is over and i'm back from my honeymoon. Vaccinated or not, ppl can still get sick, us included. And if i have to cancel my wedding OR WORSE, my honeymoon, I'm going to lose my .... mind

View Quoted Comment

I am so sorry to hear - my venue did the same with vaccination requirements, masks and the real kicker for me was no dance floor. Do you still have your dance floor? I am thankful I had time and I switched to backyard (not the theme I originally wanted of course!) - that was rough - but cancelling the original honeymoon today was brutal! I will never make it to the tropics - but Virginia Beach here I come

I hope you get a solid group of your family together to celebrate your big day and that there are no further hitches. Are there capacity limits being discussed as well? I am sorry this stress is hitting you so close to the wedding

View Quoted Comment

You're so kind!! I haven't heard of no dance floor yet but at that point i would just rather them cancel on me! No capacity limits either but our venue does hold 400 people and as of now we are probably at about 150. There are also 4 doors at each corner which i am going to ask them to keep open for airflow.

I really wanted an outdoor wedding, but with all the people in my FH's family, we just couldn't afford one that offered larger capacities and this venue we got was only $3k (IN LOS ANGELES)

I share your pain on the honeymoon front! But if we are relaxing and with our loves that's all that matters!
WeddingWire celebrates love
...and so does everyone on our site!
Learn more
Groups
WeddingWire article topics