It's crazy that it's already been 3 weeks! Best day ever!!!!
Our vendors:
Cake: Rose Hill CakesDresses: David's bridalTux rentals: menswearhouse Photography: Under the Lens photography by Oliva Venue, catering, dj, flowers, and day of coordination: imperial design hall Hair and makeup: kiss this beauty (suewella was my artist)
I think that's everything...
Our food was pork loin with mushroom demi glaze and chicken linguini carbonara, with sides of mashed potatoes, baked mac n cheese, and an italian spinach pasta salad. Or cake was 4 flavors- red velvet with cream cheese icing and filling, chocolate with buttercream frosting and raspberry with a dash of lemon zest filling, almond with lemon curd and strawberry filling and buttercream frosting, and lemon cake with strawberry filling and buttercream and Fondant.
We had a total of 80 people show up, with our final count being 90, having 10 noshows wasn't bad.
We had an open bar, provided by the venue, who did so much.
The day was a little hectic. Between putting bridesmaids and groomsmen to work on the last minute favors (peach tea with rock sugar), to my hubby not being able to find the marriage license(at one point he texted me saying "i tore it up" and referring to the bedroom, but me not realizing it, i thought he meant he tore up the marriage license, and i had a small anxiety attack. But once he clarified, it was all better), to being rushed after hair and makeup.... in the end it was amazing.
I started my day with 3 McDonald's fruit and yogurt parfaits and an iced caramel macchiato. I only ate 2 parfaits. When we got to the venue (my sister and i and another bm) suewella started hair and makeup on BM katie, i put people to work on favors, my sister did her makeup and Danielle's makeup, i texted DH about the marriage license, found out he had to cut his hair (it had been severely tangled) the night before, found out i grabbed the wrong laptop, so i had to redo the music/wedding itinerary while my hair was being done. At that point i was almost completely done with my hair, and i was starting to be rushed. I yelled at my matron of honor that that needed done first before i got dressed, then finished that, kicked everyone but my mom and sister and Matron of honor out of the room, got dressed, did a quick first look with my dad, who is a character and joked about not wanting to turn around yet. When he did it was the best because he did a double take. Made the rushing worth it. Then, we had the ceremony, my mom walked me down the isle and i married my best friend. All the stress that day was worth marrying him. Our reception was super fun and i got super drunk.
Advice: take a moment before the wedding once youre all dressed and breathe. Everything that ever happened came together for the best day of your life so far, and you deserve a moment to relax and breathe.Also, of course, if something goes wrong, it will be okay. I mean, i almost didn't have my marriage license and it ended up okay.
Okay, now for photos!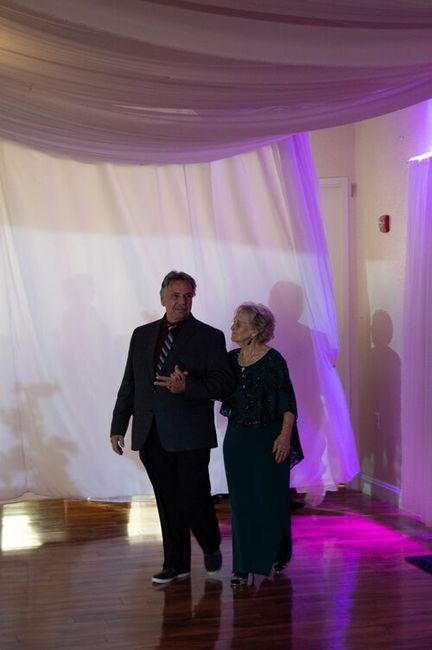 grandparents in law, my grandma would have walked but she has a walker and someone sat her down because we had to wait so long for me.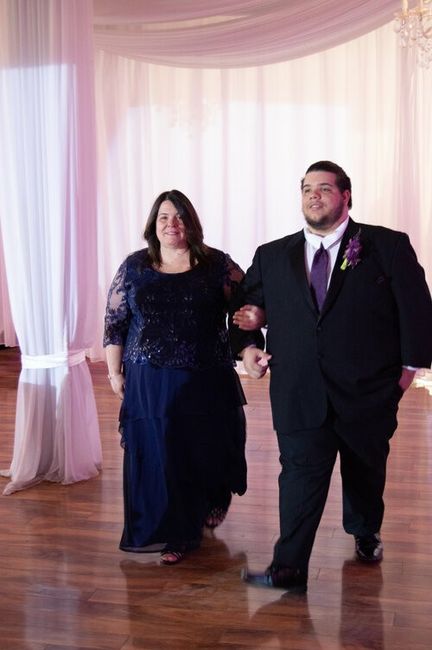 Mom in law annd DH .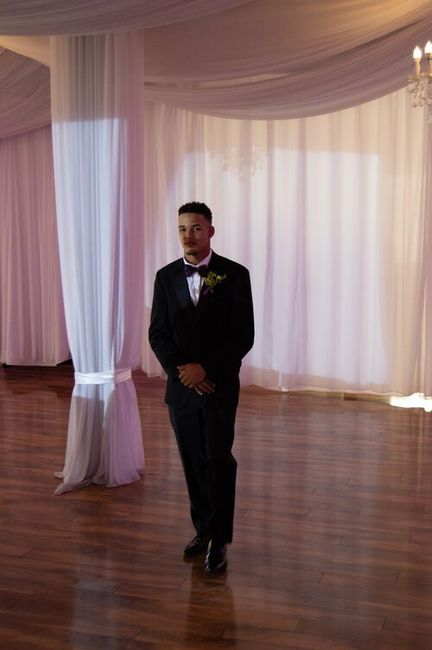 Best man and brother in law tyler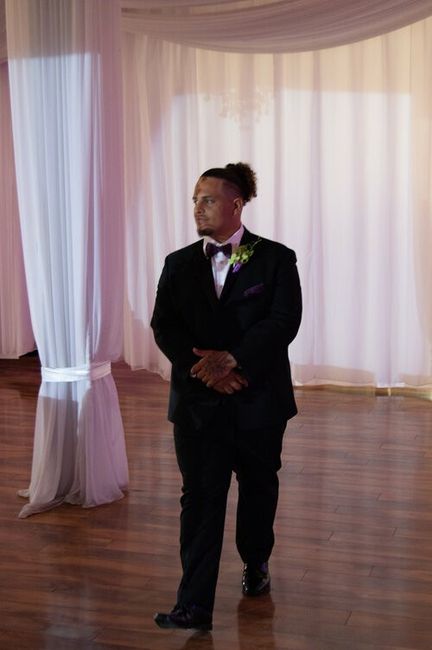 Best man and brother in law tyrell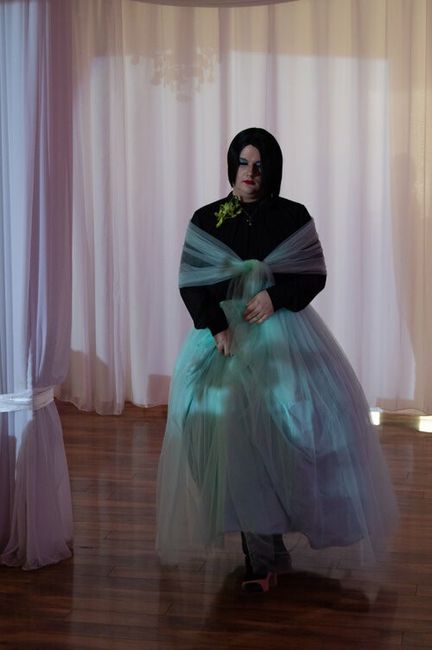 Our fabulous double agent Queen Raine. Both groomsman and bridesmaid. So helpful that day, was there when we got engaged.
Matron of honor and my bestie/wifey destiny
Maid of honor and little sister Samantha.
Bridesmaid and sister in law Alexis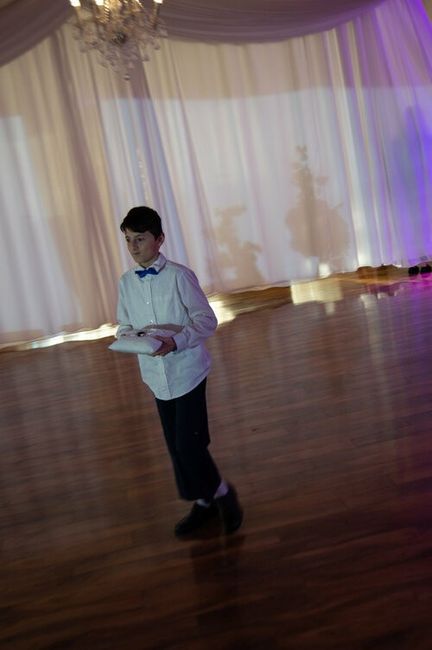 Ring bearer jacob
Flower girls Mary (12) and Loreli (1.5)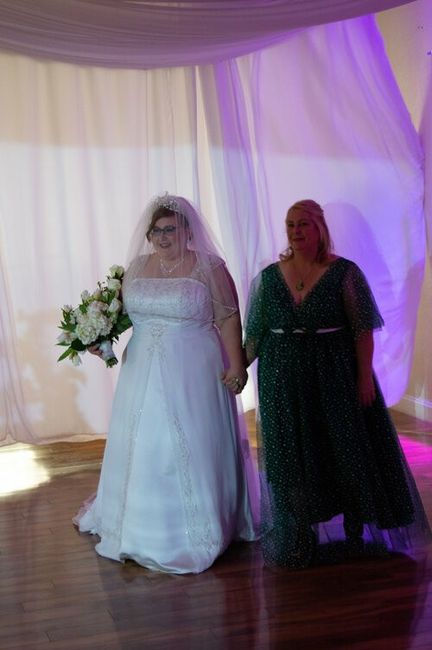 Me and mom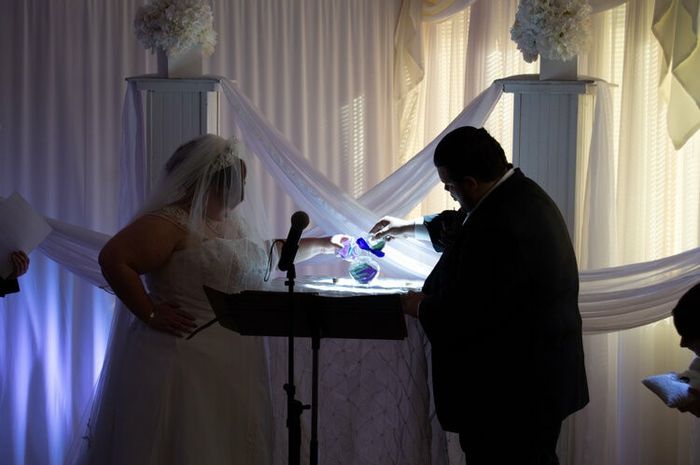 Sand ceremony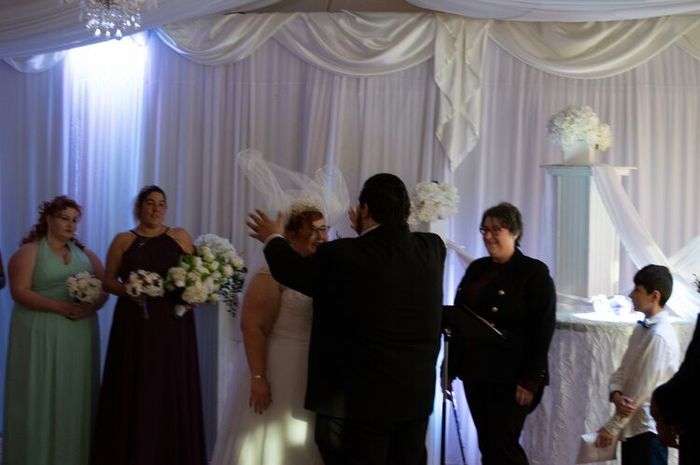 Right before the kiss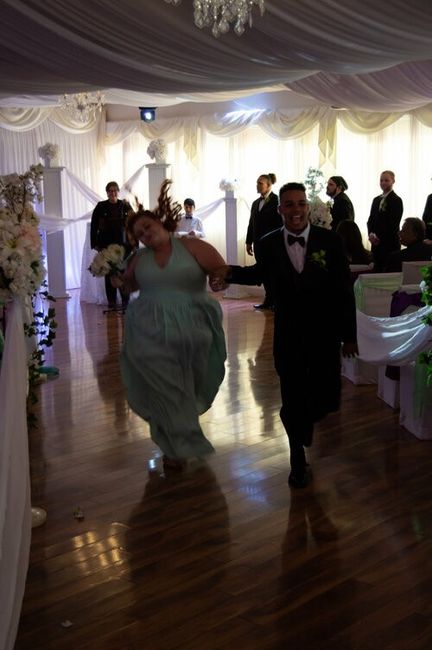 Tyler and sam having fun on their exit.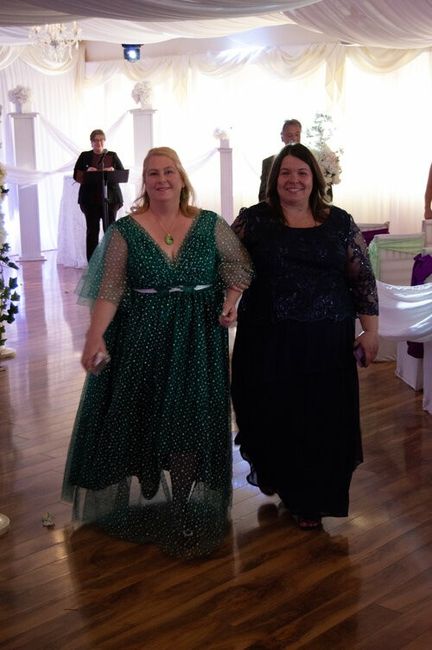 Moms
Miller and Osmarie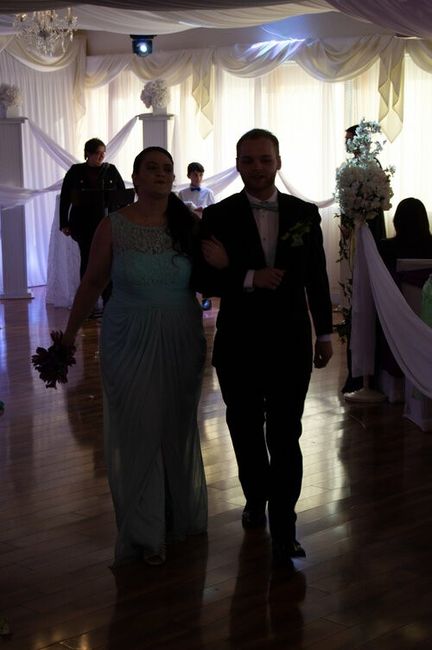 Danielle and Nate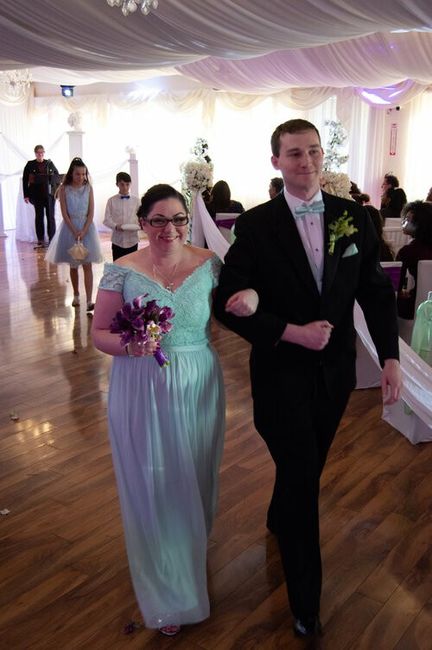 Katie and Andy H. (Married)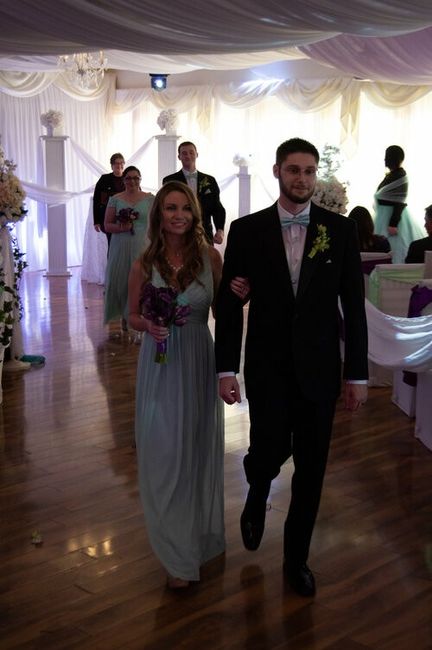 Kristy and Andy N. (Married)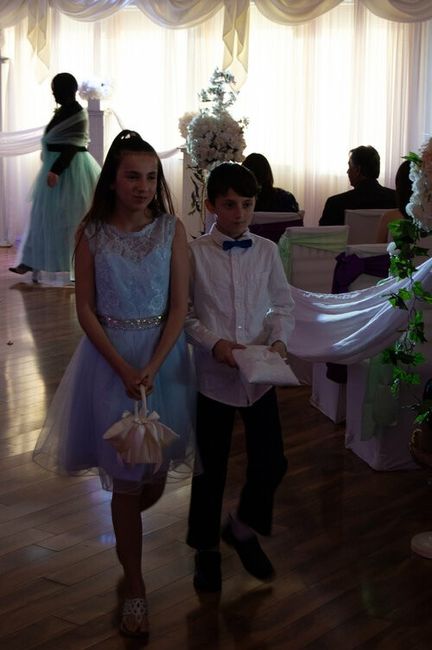 Mary and Jacob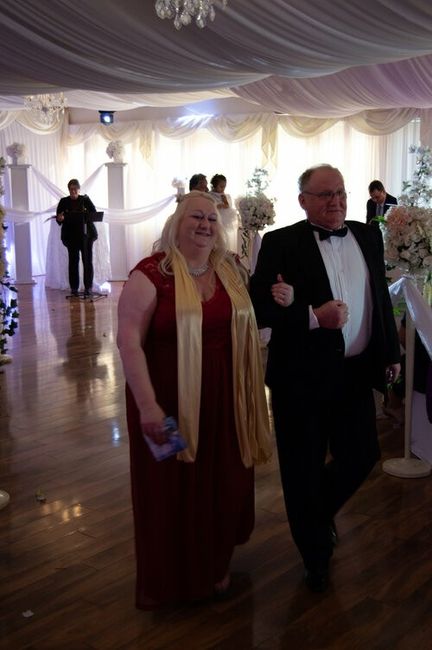 Dad and stepmom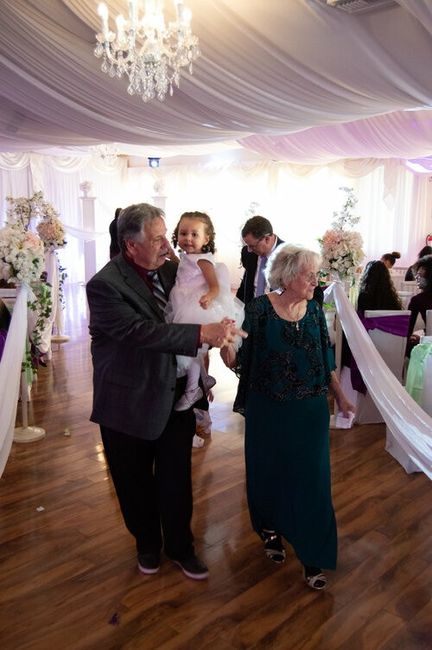 Grandparents and loreli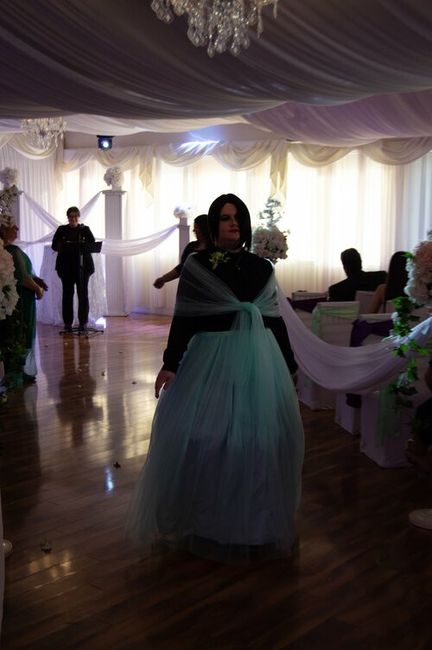 FABU Raine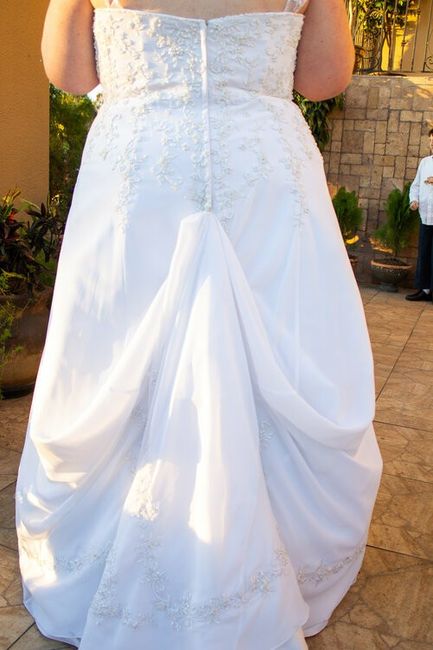 My bustle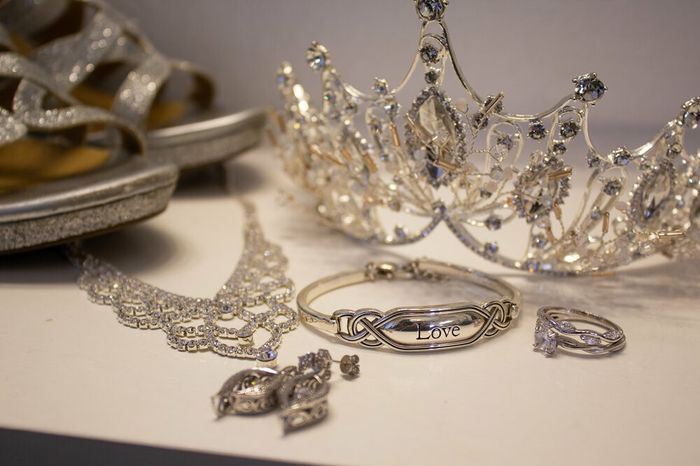 My details
After cake
Our cool cake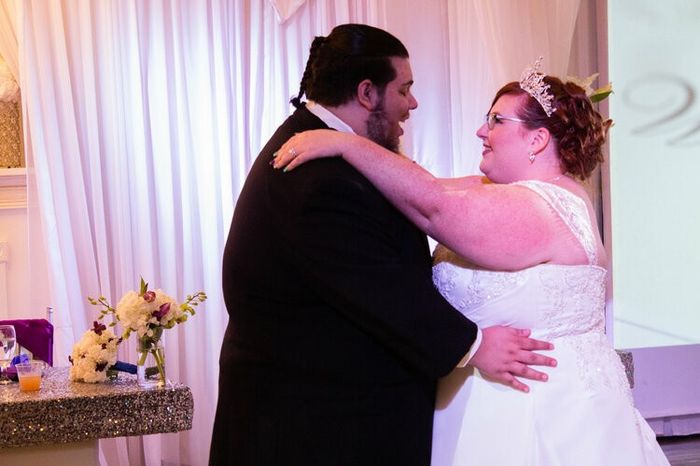 First dance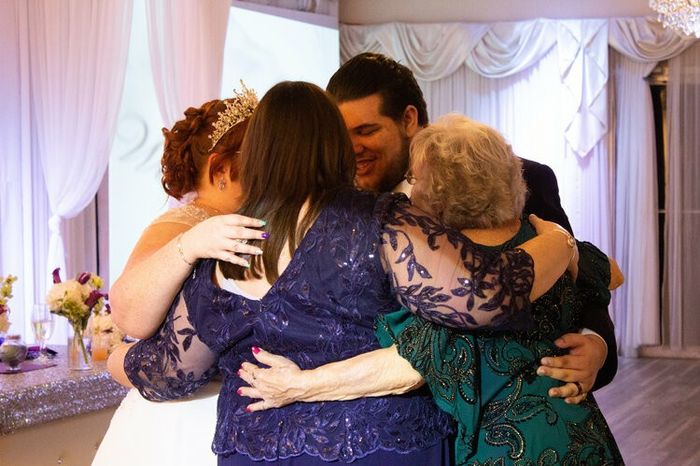 Mother son dance with gram. The asked me to join. Then grandpa and loreli joined. It was great.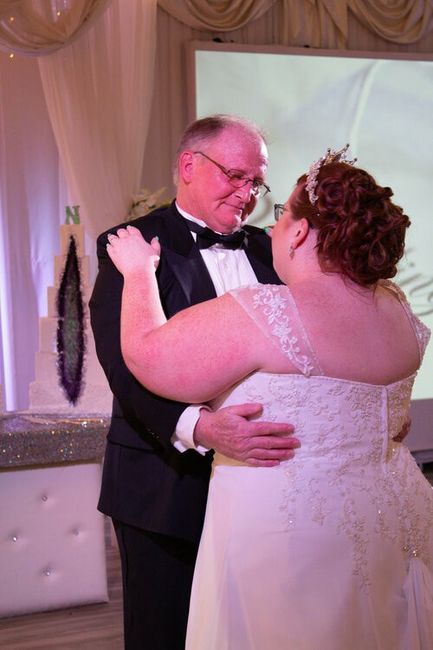 Father daughter dance. Dad cried, like 3 times during the dance.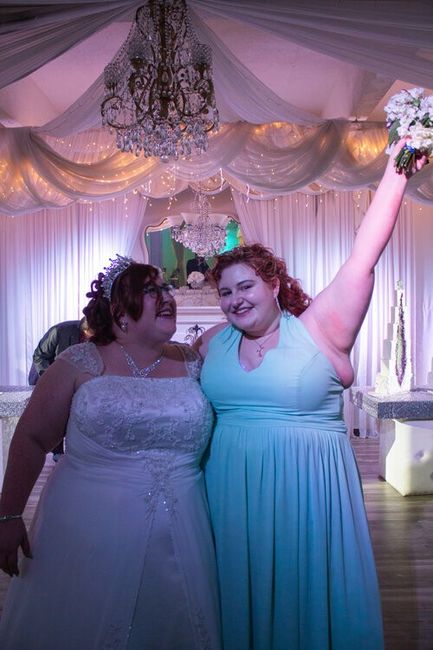 she caught the bouquet, i tossed her flowers lol.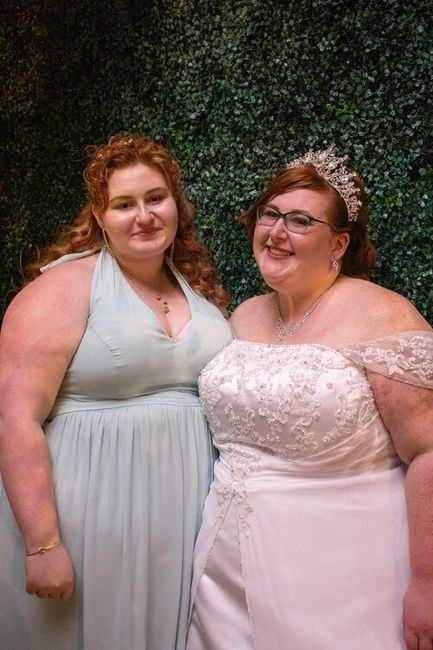 At the end of the night, me and my sister.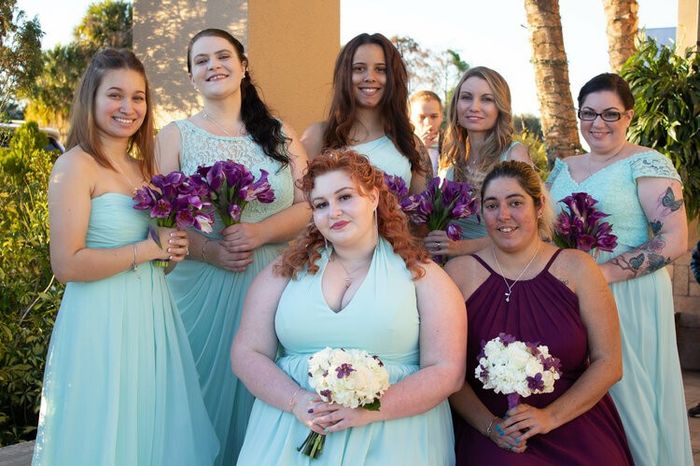 All of my girls

.
My favorite picture.
If you would like to see more, go to www.manymumblingmice.com/aziz