Post content has been hidden
To unblock this content, please click here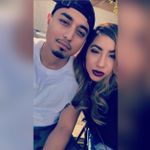 Just Said Yes
October 2021
Party Favors
Share or show me your party favors. I am so undivided what to do.
Latest activity by Michaila, on April 11, 2021 at 9:15 PM
Skip 'em.

Half the time they get left, even if they are edible.

Mostly a waste of money.


Dear Maria,


We are purchasing empty seed packets from Etsy that say "let live grow," and providing a surprise herb inside. We miiiight include a little starter pot as well, but that depends on what I can find for a bargain. We're doing this because my FH is a chef and we love the idea of giving someone something a bit more interactive!
We're also giving out magnets with our names, the date and I think it says like "thank you" or something (haha I'm sorry I haven't looked at them since I've ordered them xD) at the bottom. And then there is one of our engagement pictures that takes up the whole magnet. I got these for around $100 from Minted by using a Save-the-Date template (the save the dates are on sale alll the time, and I bought them with my actual Save-the-Dates).
I still want to give something more away. I love the idea of having a photo booth or something so they can take pictures home with them (I plan on printing and sending any photos the photographer sent them when I send out Thank-You cards), but we're pretty far out.
Maybe our third gift will be a bag for the two items. We'll see!
Thank you for your post! I'm super excited to see what everyone else is doing as well!
Aubrianna Abbema

We are giving away coquito, it's a bit pricey but totally worth it in my opinion. I bought the labels, bow ties and bottles and put them together myself and a friend is making the coquito for us and filling them up.

View Quoted Comment

Love this!! I love coquito!

View Quoted Comment

Super creative and interactive. I think the guests will love it. Maybe you can also create a group where everyone can share their progress.

We decided on candles. I did a DIY and on each label we did "light with us on our one year anniversary"

Those were ours. We got the M&M's from Amazon, my mother-in-law made the cakepops, and my husband bought the glasses from some place online. I will say my mother-in-law volunteered to help with the favors otherwise we wouldn't have expected her help..

I'm doing little jars of honey

A family friend is doing a candy table for us which will double as favors. We're getting cute containers to put the candy in with our names and wedding date.

We are doing giant New York style black and white cookies! (Our favorite). We'll also have match books with our names & date.

Most of our guests are Jewish, so we're giving personalized yarmulkes with our wedding date printed on them. My fiancé's family makes them for all major events. But I do agree that most types of favors will be left behind unless it's edible.

View Quoted Comment

Agree with this. I have never seen any edible favors taken but every group is different.

Doing something like this, but adding some Hershey hugs as well for socially distant hugs and kisses.

View Quoted Comment

Soooo cute!!! Congratulations on your upcoming day and honestly WHO DOESN'T LOVE COQUITO?! 😋

View Quoted Comment

Soooo cute!!! Congratulations on your upcoming day and honestly WHO DOESN'T LOVE COQUITO?! 😋

All great ideas.... am I terrible for doing the MOST a year prior? I had custom made shot glasses made and also purchased yankee candle tea lights to go in them. I may purchase shooters instead to go in each glass. Thankfully, there's always a need for both in my house so nothing will go to waste. LOL

We are doing a photo booth(so the pictures are a favor), and then having a dessert table with to-go boxes. Also, it seems I'm in the minority, but I love wedding favors! Matches, candies, candles, hand sanitizers- I always take my favor with me 😀😆

I love a good pun, and when I realized my new last name was going to be Welch...well...we're putting Welch's fruit snacks in organza bags. Probably wouldn't have done much of anything otherwise, but I couldn't resist. (I giggled so long the first time I had a fruit snack after I was engaged so...)
WeddingWire celebrates love
...and so does everyone on our site!
Learn more
Groups
WeddingWire article topics