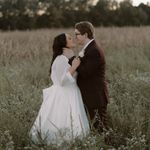 Pandemic stress
I'm getting married next October. I'm from New York but I'm getting married in Maryland. I didn't think I was going to have to worry about masks a year from now. But now New York just put a temporary mask mandate in place. I'm stressed I'm going to have to postpone our wedding next year that I am so excited about and I'll be so devastated if I have to postpone it due to mask situations
Latest activity by Kasey, on January 6, 2022 at 1:01 PM
Relax. You're talking about 10-11 months from now, things change drastically from month to month.

You could think of a backup plan now if you wanted, but honestly, I would wait until time gets closer. Keep in mind that some people may still choose to wear a mask to your wedding regardless of whether there's a mandate or not. Things are constantly changing with this pandemic, and any restrictions in place today might not be the same restrictions in place even a couple months from now. Try not to stress over this at the moment: re-evaluate where things are next summer, and make a decision about what to do at that time. Otherwise, one thing you could do now is to check with your venue about what your options are in the event of another shutdown or COVID restrictions, just so you have that information, but other than that, I would wait it out a while longer.

The town I'm having my ceremony/ reception in is debating a mask and vaccine mandate now… I'm not sure we'll proceed🙄 I'm upset about the fact they won't accept a Covid test in place of vaccination card

I'm 7.30.22 and super stressed as well. More so from all the competition over our date and potential vendors ghosting us bc our 50k budget is somehow embarrassingly small now that '22 is the "year of the wedding." But, yes, all the new fears over omicron have my nerves more shot than ever. Sorry for this being more a solidarity reply than encouragement, but, sending a hug and throwing back another glass of wine while rereading my contracts for change/cancellation fine print… Ughhh. Good luck!

View Quoted Comment

$50k is small??? How lol. Mine is $29k. I feel like my budget is small

But yes good luck to you too! At least we can understand each other's stress. I hope I won't have to read the fine print in my contracts but maybe I should 😅

View Quoted Comment

I know, right? $29k is pretty darn big too! This whole "industry" is just so out of control. We aren't all Kardashians, yeesh. Solidarity hug, thanks for the comment! 💗

I think we are going to have to think carefully after the new year how to navigate this summer - the town I am getting married in is making a vaccination mandate - which will not work for some of our important people ( pregnant and waiting for vaccination etc..)

Sooooo - I guess we need to come up with plans A / B & C and see what works.

I am hoping the venue can provide more guidance after the mandate goes into effect - sorry now help - but definitely you are not alone!

This also means as one of my BMs is unvaccinated and pregnant - I am not sure she will be allowed in the venue! So although I fell in love with a color - I may just let the girls' wear anything they already own. So much to consider

A lot can change between now & then! We ended up with a mask mandate, implemented less than a month before our wedding. It wasnt something I even thought about day of, and postponing never crossed my mind. It is what it is, in the same way I would have handled if I had a broken arm or a giant stain on my dress. I promise you masks will be fine, but I also wouldn't worry about it yet!

View Quoted Comment

Yeah I also was optimistic to assume that by 2022 COVID wouldn't be an issue. Now I am doubting my summation. Sigh.

Hello

I truly understand. I'm thinking the same thing. My wedding is June 18, 2022. With the increase of more cases we are pausing everything. I'm thinking we could get married in court and have a reception later in the year, possibly. Just have to watch the news and pray for the best.

Completely understand. We booked June 2020 for November 2021 thinking we'd be in a totally different place by then - LOL. In the end our venue didn't really have restrictions but our officiant did, and we wanted to be careful anyway, so we required testing and masks for ceremony only (for everyone except me and my husband - this was our officiant's request for an indoor ceremony). Our decline rate was still high, around 50%, mostly out of COVID concerns. We did a bunch of other little stuff to mitigate too, but overall it felt pretty much like a normal wedding. The worst part was the buildup worrying about it and having other people dump their COVID anxieties onto me. I got several long drawn out explanations of why people didn't think they should come, which just sounded like "you haven't done enough to mitigate the risk / shouldn't be having an indoor event at all."

My best advice is to assume it's going to happen, it just might look a little different than you planned but will probably feel more normal than you think even if that's the case. We could be in a totally restrictions-less world by next fall, so you really never know. In the meantime, make plans that you know are less likely to be affected by COVID if you can (moving things outdoors if possible, limiting guest list size, etc.). Then you don't have to worry as much as COVID infection rates fluctuate over the coming year bc you know your plans are likely to hold. If moving outdoors isn't an option (I wouldn't have considered it so I get it if not), maybe ask your venue what they've done to optimize ventilation / air filtration - if they've done any COVID safety upgrades or have lots of windows they'll let you open, that's one more thing you can tell anxious guests to take the pressure off of you. We ended up having a private courthouse ceremony 2 months before the big day bc I was so stressed about delta that I didn't want to wait any longer and end up having to cancel AND not be legally married. If something like that helps take the pressure off the big day for you, I highly recommend it - best choice I ever made!

View Quoted Comment

That's ridiculous when vaccines aren't protection from omicron. I think states will need to rethink these restrictions based on vax status and move toward testing. I'm vaccinated and boosted and almost everyone I know who is sick right now is also vaccinated.

View Quoted Comment

I do not disagree as in healthcare I am seeing many vaccinated and boostered people testing positive but I also know this town is not going to change it soon. They have it detailed out to May 1st right now and with the support of the Boston mayor doing the same - I think it safer to just move away. Truthfully - I feel MUCH better now that I decided to have an outdoor event for my own sake of mind

View Quoted Comment

Yes I'm getting married at the beach and am definitely doing food service outside- it' should be warm enough in July but just in case I'm going to rent heaters and have blankets … there is also an indoor spot so if people think it's too cold they can move inside .. the only reason mine isn't 100 percent outdoors is because I can't play amplified music outside so dance floor is inside.

View Quoted Comment

I am so sad I am giving up a band for the backyard switch. It has been a sacrifice. All we can do is the best we can right? It has been a lesson in going with the flow! I wonder how many relationships (family/ friends / couples ) who have strained/ ended relationships over the added stress of the unknown . It's a lesson on refocusing priority,

I definitely understand the stress. I get stressed thinking about but I know it's not worth it since everything can change literally from day to day. I guess it's the unknown if what can/will happen that makes me stressed. I say have a plan B in place. My fiancée and I decided to move forward with our June 25th date regardless of whatever happens. Also keep in mind, based on the last two years, the time we're in right now is the worst of it. Hopefully the temporary mask mandates lift once numbers start to go down again.
WeddingWire celebrates love
...and so does everyone on our site!
Learn more
Groups
WeddingWire article topics