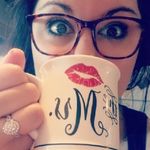 Opinions/reviews on David's Bridal?
I have a 4:30 appt at Davdis bridal today. What is your opinion on DB?
I am not a fan of DB... I tend to think that they are a little over priced and the selection isn't the best (from the ones I've been to). There were local boutiques in my area that carried better dresses for less. All depends on your area.

I didn't like my experience at David's Bridal. Online they ask you to pick dresses that they can go ahead and pull for you... so I picked them online and when I arrived they were like "actually this location doesn't carry those. So if that happens to you don't stress it, it's still fun to try on others.

It completely depends on the location. Some David's Bridal locations are super pushy and only care about making a sale and others actually take their time and treat you well. I had a positive experience at the one I went to, I didn't end up buying my dress there but since I had a good experience I took my bridesmaids there for their dresses and it went very well. My fiance's mom went to another location to look at flower girl dresses and had a terrible experience, they were extremely rude to her. And a friend of mine worked at a David's where her co-workers would actually insult brides, she quit because she couldn't take it. So it all depends. I know that they overcharge for alterations so if you buy a dress there, go elsewhere for alterations.

Just Said Yes

September 2019

The one in my area is okay..... I felt like they were a little pushy when my friend was getting married and we went to try on dresses. They domt have a big selection either, but it was alright.

I went on Saturday. I had a good time. At first my stylist was pretty late to us, but it's because he was still helping another bride. He stayed well past closing time with me and really helped me envision walking down the aisle. I did end up finding my dress so that definitely made up for waiting long to start. Also my dress was half off, so I got a pretty good deal.

I LOVED my experience there. Not so much with the bridesmaid dress shopping, but for my wedding dress shopping my consultant made it a breeze. I gave her some ideas of what I wanted and by the third dress, that was it! My consultant was extremely friendly, not pushy, and was able to find my dress under budget.

I looked in there briefly and wasn't a fan of the dresses or of the customer service. I think a lot of their dresses are cheaply made and you can do better elsewhere.

I agree that it depends on the store. I've shopped at 3 (all in texas). One I got my ceremony dress at, one for alterations, and the other for my reception dress. The only issue I ever had was the alterations. That bunch was rude and all kinds of crazy. I actually had someone from there tell me to "come get your d*amn dress". Needless to say she got fired and I didn't go back! But the shopping experience at the other two were fantastic. Good luck!

Just Said Yes

September 2018

Not a fan!

Pros would be budget friendly-ish, not waiting a long time for your dress because its a big box store of bridal but that's about it...

I did try on dresses there twice and just felt like it was not a very personal experience. It was a ZOO! Sooo busy even when I had an appointment each time. Not enjoyable at all. The dresses I loved online they didn't have(this is a common complaint with DB) so don't look online at DB before you go or your hopes will be let down. The whole budget friendly-ish comment is basically because some dress are $160 and yes that's good for the budget but the quality is what you would expect from a $160 dress from a massive chain store. The over $1000 dresses were better quality but when you compare the DB $1000 dresses to boutique $1000 dress the quality isn't even close!

So if you are really on a tight budget or really tight on time then I would say go to DB. If you have time to wait for a boutique dress and a budget of over $1000 do not even go to DB.

That being said DB does have a wide selection of bridal accessories and is the best place for bridesmaid dresses... but even the bridesmaids say they hated the busy zoo like experience.

At the end of the day and after all these comments are read.. you need to do whats best for you, your budget and focus on what you really want for your big day!


I got a bridesmaid dress there a few years ago. The shopping experience was fine. The actual dresses are cheaply made. Polyester, bad stitching. (If you're buying a $99 dress, that's fine but it's not what you want in a $500+ dress.)
Once the dress arrived it was terrible. They refused to hold it at the store for more than a week. (They said they would send it back and I would lose my money.) The detailing was nothing like the sample I'd tried on which was different from the picture online.
I really wouldn't recommend them.

I had a good experience with no problems at David's Bridal. I bought my wedding dress and previously bought a bridesmaid dress there as well. My sister got her wedding dress at a different location a few years back with no problems and all my BMs bought their BM dresses there with no issues.

It def depends on what you're looking for in terms of service and dress. I don't enjoy a lot of fuss and prefer to do things myself, so for me David's bridal was extremely stressful.

I had my first dress shopping apt with them. If was very laid back they had 1 person helping us and another person. They have me a slip and corset to try on under the dresses and let my mom and sister pull dresses. It was a good experience but i didnt love anything I tried on.

View Quoted Comment

I tend to agree as well. Pricey and not a great selection. Plus if you get alterations done there, you pay for all up front. I didn't like that idea at all!!

Another thing, you tell them your budget and they bring you in dresses way out of your price range.

WOW Lots of negative comments. I got my dress from DB and had an AMAZING experience and my dress is not cheaply made (it was on the higher end of their prices but I've never seen anything like it and I'm in LOVE with it). I know lots of other people who have had a great experience and got dresses from DB and they were not cheaply made.

It's like any chain there are bad locations but don't get scared away I had an amazing experience.

I wouldn't recommend DB. We looked there for bridesmaid dresses and the quality is absolutely terrible for how much you're spending. I would recommend looking at a bridal boutique first and then going there if you don't find anything else. I went to a bridal boutique and got my dress for a steal. You'll be surprised!


I didn't think I'd find my dress at DB but I did and I absolutely love it. My stylist was awesome and helpful. I'm glad I went.

I had fantastic experiences at Davids Bridal. I am not getting my alterations there, because they are more expensive, but I have no complaints!

My experience was really good. They had lots of dresses in my size (18) and budget ($500 or less). The first dress I tried on was the one but I still tried on about 8 more. My attendant was very attentive even though it was a busy Saturday.

I hope your experience is as positive as mine.


I don't like any of their styles. I don't like their colors for bridesmaids, but my girls wanted to go there for convenience so we did. If you like what they have, I'd say go with it. The prices are good. Just know that the colors look different in person and they don't carry a lot of their inventory in the store. Also, they are known to discontinue styles quickly without notice, so if you find something you love, order it before it's gone!
Related articles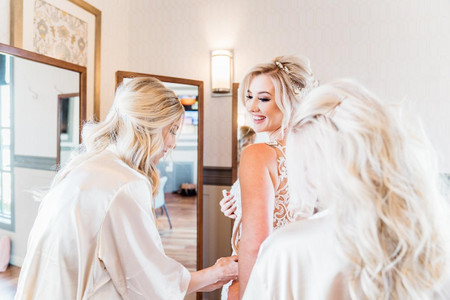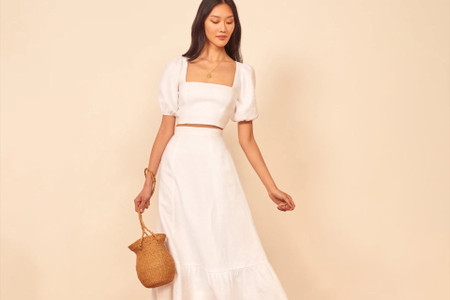 WeddingWire celebrates love
...and so does everyone on our site!
Learn more
Groups
WeddingWire article topics