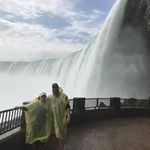 Numbness from high heels
My wedding was this past weekend. I wore 4 inch pointed toe stilettos by Betsy Johnson. I wore my heels through the ceremony, pictures, and first dance and kicked them off immediately after. So about 3 hours. My feet weren't really in any sort of pain and walking in them wasn't a problem. My toes did go numb fairly early on. I wore flats for the remainder of the evening and my toes were numb and tingly all night. More than 48 hours later and I'm still experiencing numbness and tingling. I understand the shoes definitely weren't good for my feet but now I'm concerned about permanent damage. The numbness gets worse when I sleep but It has improved slightly overall. I don't typically wear heals, but because of my husband and I's height difference (over a foot) I wanted to be more eye to eye during the ceremony and dancing. Has anyone experienced this at all? Will the numbness eventually go away???
Latest activity by Savannah, on September 8, 2022 at 10:10 PM
As the swelling goes down in the tissue around the nerves, less than a full week, you should lose the pins and needles or tingly feeling.

Your feet might be a tad bit swollen but you can't see it, and that might push some nerves. Do some leg exercises and give it a few days. My mom had that.

Yes! Numbness is sn unfortunate cost that comes with heels sometimes. But yes, the numbness goes away. Usually after 3-4 days when it happens to me. #PrettyHurts 😂

You've caused nerve damage. I used to have it happen all the time in college when I was required to wear heels at work. The numbness & tingling should go away with time. If you do it repeatedly though, it could be permanent or take months-years to go away.

I originally had Betsy Johnson shoes but every time I put them in for some reason I was like these aren't going to go well so I switched and I'm glad I did. I had the complete wrong size and I was able to last in my heels lol I would give it a few days my feet usually stay sore for a while especially if I wear shoes I don't normally wear.

Soak your feet in an ice bath. CBD oil or lotion on your feet helps significantly when wearing heels.

January 2019

In addition to squeezing your feet, it's possible the high heels put some stress on your hips (probably knees as well...) and there might be some swelling there that is putting pressure on nerves that affect your feet. I have permanent numbness in one foot due to a back surgery and doing a variety of hip, calf, and hamstring stretches helps a lot to keep it from getting worse than it always is. Google "stretches to alleviate numbness in toes" and you'll find a variety of stretches that should help. Good luck!

Same thing happened to me. I wore 4-inch heels for my wedding and my feet got pretty numb afterwards. The pain was gone within a few days and everything was back to normal within a week. I'd give it a few more days but you can always contact your doctor if you're concerned

Hello! I wore my 3.5 in heels all day and night of my wedding as well. Was having such a blast on the dance floor that I didn't notice a thing until the next morning. 😂 On top of the tingle in my toes and my calves, I had rather large and tender blisters on the balls of my feet. Elevating my feet as often as possible and periodic gentle massaging helped with the healing. It took a few days, but it was a fun story with my co-workers asked what was up with my DIY ottoman at my cubicle. 😂 This is also why I highly advise that brides don't immediately dash away on their honeymoon! I fortunately had about two weeks before my honeymoon began which was plenty of time to feel normal again. So long way of saying you'll be alright and sounds like you had a blast at your wedding! 💃🏻

Unfortunately that's what you get for wearing pumps lol. It will go away in a few days. But if it doesn't you should reach out to your doctor


I've worn heels for years and never noticed that. The only time I have ever noticed numbness, regardless of shoe type, was when they are way too small.
Consult a doctor because something else might be causing it.


I wouldn't worry just yet. Typically long term nerve damage would need to be caused by repeatedly subjecting your feet to such abuse - a few hours or one night of ill fitting shoes is unlikely to cause a permanent issue. I'm a pretty active outdoors person, and stuff like shoving your feet into rock climbing shoes that are a couple sizes too small (very common) repeatedly over the course of years is what typically causes irreversible damage.

I would wear comfy sneakers that provide support and ample circulation and avoid constrictive footwear as much as possible. Do some "physical therapy for numb feet" or foot stretches recommended for peripheral neuropathy. Try to prevent your feet from getting cold, which would also cause numbness and reduce blood flow to the area and slow healing. If you are making an effort to be kind to your feet and doing PT exercises, and still experiencing numbness and tingling with no improvement in a week, then I would consult with a doctor.

Numbness is not normal. Properly fitting shoes don't cause pain or numbness.

Just Said Yes

September 2023

View Quoted Comment

It's been a full week for me. My two middle toes are still numb
Related articles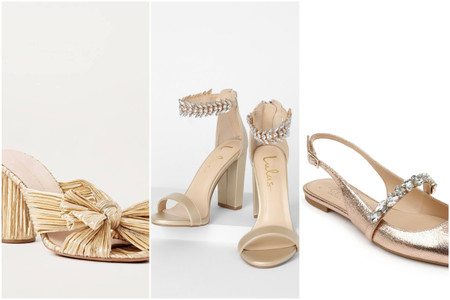 WeddingWire celebrates love
...and so does everyone on our site!
Learn more
Groups
WeddingWire article topics