Post content has been hidden
To unblock this content, please click here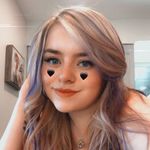 Not excited for Bachelorette Party
Hey girls! I really need some help. I am the furthest thing from excited for my bachelorette party. I didn't want to do one, and feel like I am forcing it. There was like a month were I was really excited, and had good ideas (i thought) but they were shot down and now its too late to do any of them. Its supposed to be this Friday. Everyone disliked my ideas, and now we are left with little to no plans. My bridesmaids are not quite 21 yet, so no drinking. My fiance is insisting I invite his mom and sister so I did. I just wanted to do a relaxing painting night, maybe a nice dinner beforehand. But I feel like everyone thinks its not enough or will say its boring. Honestly I wish I could just scrap it all together. I'd much rather go out on a hike, and go hammocking, or ride my horses but everyone said that wasn't a bachelorette party and that it needs to be a party and they don't like going outside like I do. Im nor sure what to do at this point and Im pretty lost on ideas. If I am going to have to do it I don't want it to be boring. Any help? Or any tips on how to actually get excited for it again?
Latest activity by bevbabe, on May 7, 2022 at 12:26 AM
Hi Kara! Do you have a MOH? Typically she is the one who plans your bachelorette party. I was told the same thing for my ideas but I really don't care because it's about me and not them. Do what YOU want to do! I think the painting idea is really cool - you also don't need alcohol to have a good time so it's okay if they're not 21. Even if you wanted to do a fun game night you could. It's about celebrating you and your last night as an unmarried woman. At any rate, make sure it's something you enjoy and I am sure they will join you. Hope it all works out!

You could definitely do whatever you want. I know someone who rode horses and toured a vineyard for her bachelorette party. Given that most of your crowd is under 21 and your fiancé's mom and sister are tagging along, I'm not sure how much of a "party" they're thinking of having. You could do a spa day where you get massages, nails done, etc. if that's something you'd all be down with. I think dinner and painting would be fun. At the end of the day it's YOUR bachelorette party, so do something that you want to do at the end of the day.

This sounds absolutely frustrating! I'm sorry you're going through this.


Since the day is already set and it's coming up I wouldn't cancel it all together. I would go out to a nice lunch or dinner and then go on a stroll through a downtown/city? Window shop? Painting sounds good too. Trivia night? Dance lesson? Zumba class?

This should be about what you want to do, not what everyone else wants to do. Its one of the few times you get to choose everything completely. My sister isnt excited about what I want to do for my bachelorette party and tried to get me to do something else and I said nope this is what I want you will just have to suck it up and deal with it.

Hi hello I'm sure that you have gotten more than enough of advice on here. May I ask what plans do they have its supposed to be about you The Bride.. So can any of your plans can be done like the Painting here where I live we called it PAINT AND POUR. Meaning everyone bring bottles of wine some food great music and we have fun some dancing be done too. Then what about a karaoke sing competition or just Sing songs together and then you can bond more with her SLIand MIL too. I hope this helps some just try to have fun my dear.

I'd let them know that a few ideas they can pick from and if they don't want to do anything then cancel it and do something by yourself. It's about you. And if they can't see that then they can sit this one out. I personally didn't have one because I'm not that type of person who likes that sort of thing. Do what's best for you.

View Quoted Comment

100% agree with Nichole. Even though bachelor(ette)s are not planned by the bride or groom, the event is still abou them, not about what the wedding party or siblings want.

As for "My fiance is insisting I invite his mom and sister so I did": If you invited them to make your guy happy, great and it's very kind of you but he shouldn't have pressured you since the bachelorette is NOT his event and he could have invited sister and mom to his bachelor and make it a 'female-friendly' event/party.

Doesn't sound like this is much about what you want anymore.

What about dinner and then a movie? I know it's not exciting but at least everyone can do that. Another idea might be doing something like bowling? rollerskating? dance lesson? pottery? It's hard to say really what will make you interested in this again.

FWIW, your painting idea sounds fun! I hope it goes OK.

You don't have to do anything you don't want. It's your wedding. I'm probably going to do a spa day or go camping for mine. I don't have any interest in drinking as a good time. My SIL had a painting party; it was so much fun! And NOT boring. What do your friends and you have in common? Your MIL and SIL don't have to like the thing. They are add-ons and can leave early if they don't like it. You can also just scrap the event. Not every tradition has to be followed. Good luck!

For my bachelorette party we are going to dinner and then there is a really nice place by me for a "paint and sip" I don't really drink or party I'm almost 26 and have 3 kids so I did all that in my younger age lol ..
I'm super excited to just have a nice night out away from kids 😂😂


I was MOH for my sister's wedding. I HATE art, it gives me anxiety. I still planned a day where we went to a pottery studio/coffee shop because I knew that's what she would want. It's about the bride, not the bridesmaids! Ask your MOH about a paint your own pottery studio or a stable where you could do a trail ride. If you directly bring it up, it would be incredibly selfish of her to say no unless they already have a solid plan that's been paid for.

I'd say go and do the nice night everyone is invited to and excited to celebrate with you. Then maybe do a smaller party with like minded friends. It's ok to plan it yourself if it means you get to do something you love.

Honestly your bridal party sucks. No one should be shooting down your ideas. They should be doing what YOU want to do. It's YOUR bachelorette party not theirs. I would cancel and do something that you want to do. Hopefully with a friend that's supportive.
WeddingWire celebrates love
...and so does everyone on our site!
Learn more
Groups
WeddingWire article topics