Post content has been hidden
To unblock this content, please click here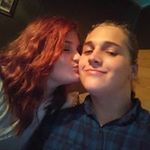 Non religious and religious wedding
My fiance and I are getting married of course but I have some concerns. He doesn't believe in God and I don't really either. He hasn't asked for much in this because he wants me to enjoy it and he enjoys making me happy. He doesn't want a religious wedding and neither do I but our funds are very low and my grandma is a pastor. Would it be morally messed up to get married under a religion we don't believe in?
Latest activity by Kayla, on July 30, 2019 at 8:51 PM
Only you can know if you would be okay with getting married under a religion you don't believe in. If funds are tight for an officiant I would look into getting married at a courthouse or depending on your state, having a friend getting ordained online.

Does your grandmother know you're not religious? I think being deceptive about it generally frowned upon but if she knows and is still down to marry you then okay

It's up to you what you're comfortable with. My SO made it clear that it was very important to him not have religion involved in our ceremony and that's what we're doing. I would look into court house, online ordainments or humanist celebrants if you decide to go the secular route.

I think it really depends on your own morals and how your grandmother would feel about it. This is a line I wouldn't be willing to cross.


Our officiant is my FH's cousin and he is an ordained minister. Neither of us are religious and the officiant knows this and we are planning a non-religious ceremony which he has no problem with. Perhaps your grandmother could perform a ceremony without the religious part.

Have you looked into a Justice of the Peace? I'm not sure how much they charge in your area but it's worth looking into if you haven't already.

You can get married by a non-religious officiant and then have your grandma do prayers for all the religious people attending. This is what we are planning.

Would she be willing to make it a non-religious ceremony? I am an officiant that often does non-religious ceremonies for couples. I also have incorporated religion in subtle ways to appease everyone. If she knows you're non-religious I don't see a problem with it, but you might find yourself in a predicament if she doesn't and you ask her to perform the ceremony.


Welcome to WW! I think your best bet is to have only a non-religious ceremony as PPs suggested

I agree that I think that does kind of depend on how you feel about it. I know you are probably concerned what other people think, but ultimately it matters if you are okay with it or not. I too would ask if your grandmother would be willing to do a non-religious ceremony if having her officiate is important to you. Another benefit of your grandmother performing the ceremony (if she's willing) is that it could be more personalized to what you and your FH want compared to what some other officiants may prefer or require to use?

Personally, if this were me, I would hire an officiant to do a civil service. I am sure your grandma would not do this, but I would be petrified of her going off script and bringing religion into it. "Gramma, I love you and I want to be simply be an honored guest at our wedding, not an employee. We have hired an officiant." Then stop talking about it, lol. Perhaps Gramma could give a prayer over the blessing of the food before the reception?

I would 100% feel uncomfortable getting married by a retired pastor. It would be insulting to lead them on that you believe what they believe to save a few dollars, you know? My hubby was against religion of any kind at our wedding so this would be too big of a risk for us.

Well if you're not religious you get to choose your own morals. Right? So really only you can know that answer, maybe just ask her to do the ceremony, but maybe leave out some stuff you're not a fan of? I think your grandma would probably be honored to do that for you.

One thing you could do is have a mutual friend become ordained (lots of websites to get the licensure) who has the same beliefs as you all. It doesn't have to be faith based other than your faith in the love you have together (hope that made sense?)

Get married with whoever and where ever works best for you! My fiancé and I are in a same sex engagement. She was religious until our relationship became public. Her church drove her out. I tried to find a religious officiant because I thought it would make her feel better but in the end she said she didn't want one and she didn't want to get married in a church. We are just going to the courthouse and saving money. No big deal for either of us.

I am not very religious, however FH considers himself religious. With that being said we are not having the traditional religious ceremony. Your ceremony does not have to be faith based. If it was grandmother, I would ask her if she could focus on the love you guys have for each other, verses the religious part of becoming one. If it's something that you aren't comfortable with or she isn't comfortable with you can always get an officiant that does non-religious ceremonies.

Only the both of you know how comfortable it makes you both, maybe I would suggest a close friend or family member to be the officiant, in California it's easy to acquire the license for a reasonable price

Our officiant was $125, also non religious. I would skimp in another area before I chose that $125 wasn't affordable enough to get the ceremony we wanted.

I'm Pagan/borderline Agnostic and FH is agnostic. We are having somewhat of a blended ceremony that mixes Paganism with very light Christianity more or less to not make everyone feel uncomfortable with the more Pagan aspects of the ceremony.


We are going to go to the courthouse to get officially married since neither of our celebrants are legally able to officially perform weddings. One of the celebrants are of the Lutheran faith, the other is Pagan so it can be done.


Now here's my take on your situation...

The first thing that comes to mind is will your family member who is the pastor hold it against you for not having them perform your ceremony? Some may feel that they are obligated and supposed to do it whether you want them to or not and could get upset if you don't have them do it.

How will you both feel if the family member does perform the ceremony despite both of you not being religious? Will the family member work with you and make the ceremony what you want it to be without being overly religious or are they set on making it a Christian faith ceremony?

You'll need to get your license from the courthouse anyways, so would it be a viable option to get married at the courthouse and have a friend perform the ceremony as a celebrant? That way the family member won't have to be any more involved (religiously speaking) than you want them to be?

Whatever you decide, I wish you both nothing but love and happiness

I would either ask your grandmother if she would feel comfortable doing a non-religious ceremony for you or ask a friend to get ordained online and marry you. I don't think there's anything messed up about it, unless you intentionally deceive your grandmother about your beliefs
WeddingWire celebrates love
...and so does everyone on our site!
Learn more
Groups
WeddingWire article topics