If your watch wedding movies, you'd think that ever bachelor and bachelorette party happens in Las Vegas! But not all of us live super close to sin city!
Have you ever been to a bach party in Vegas? 🎲 Or is this your "never have I ever"?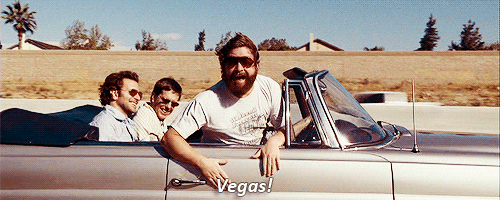 Photo by Michela Hattabaugh
Next Question: Never have I ever.... forgotten to RSVP to a wedding
Back to the Beginning: Never Have I Ever!