I just got alterations done, the seamstress added cups into the dress but somehow I feel like it doesn't look right, I'm a very modest person and feel like it's showing too much cleavage? I could really use some suggestions or opinions on both the front and back. I'm not sure how I feel about the back anymore and don't like how it is showing fat rolls. I have been struggling with dress and veil regret and worried that my fiance won't like any of it

I went dress shopping with a friend and picked the second dress I tried on. My friend and sales person LOVED it, and I thought I did too. I thought I should just get it because I didn't know if I'd get any other chance to look for dresses because of covid. I also just immediately bought the veil that they brought out which now feels a bit boring as there is no detail to it

Problem is I never wanted a fit and flare dress and even told the sales person I was looking for a line or ballgown. We are eloping in less than 2 months and I can't justify spending money on another dress or veil.
Pictures attached of front and back (I couldn't button the back completely as there is nobody to help me). I know (hope!) it'll look a bit better when the dress and veil have been steamed and I'm glammed up with makeup, but please I would love some encouragement.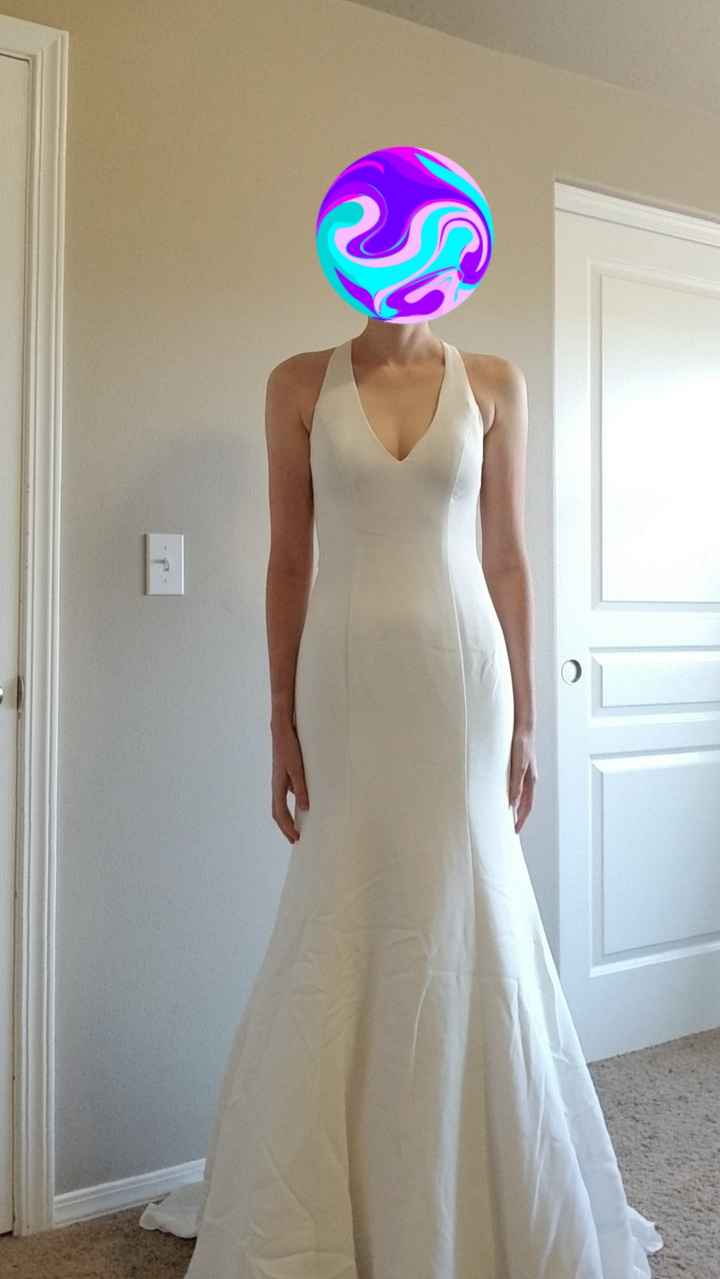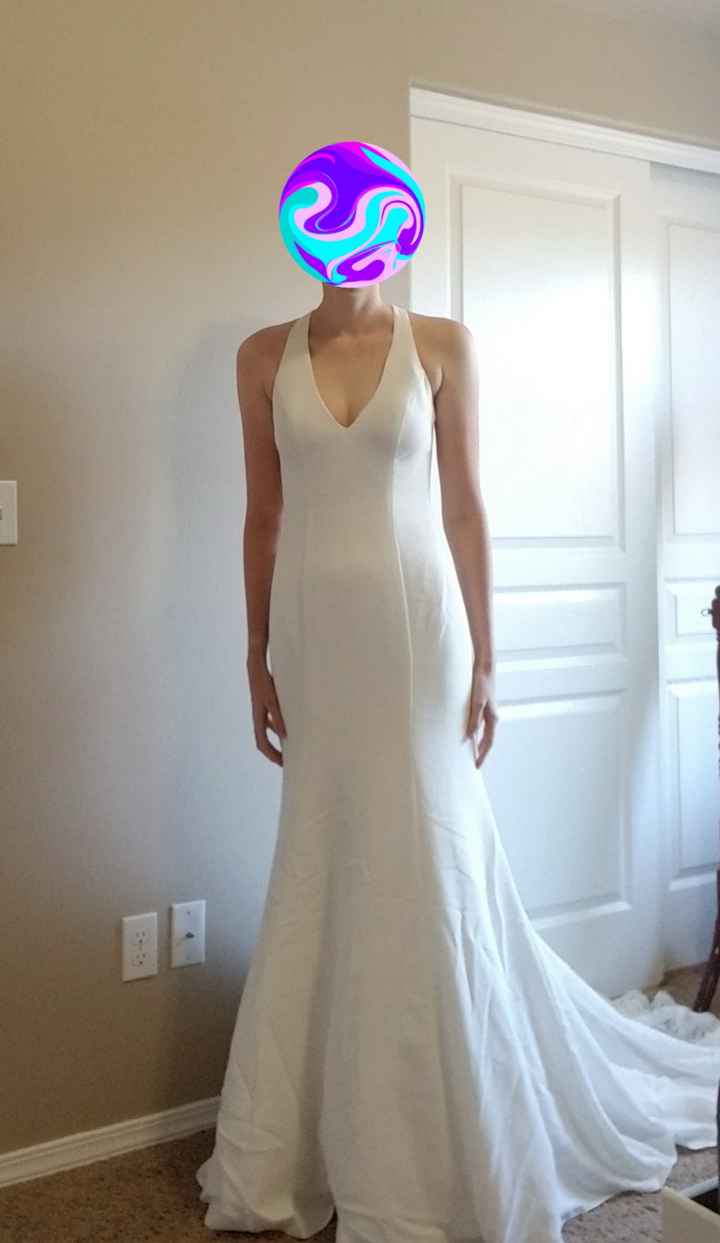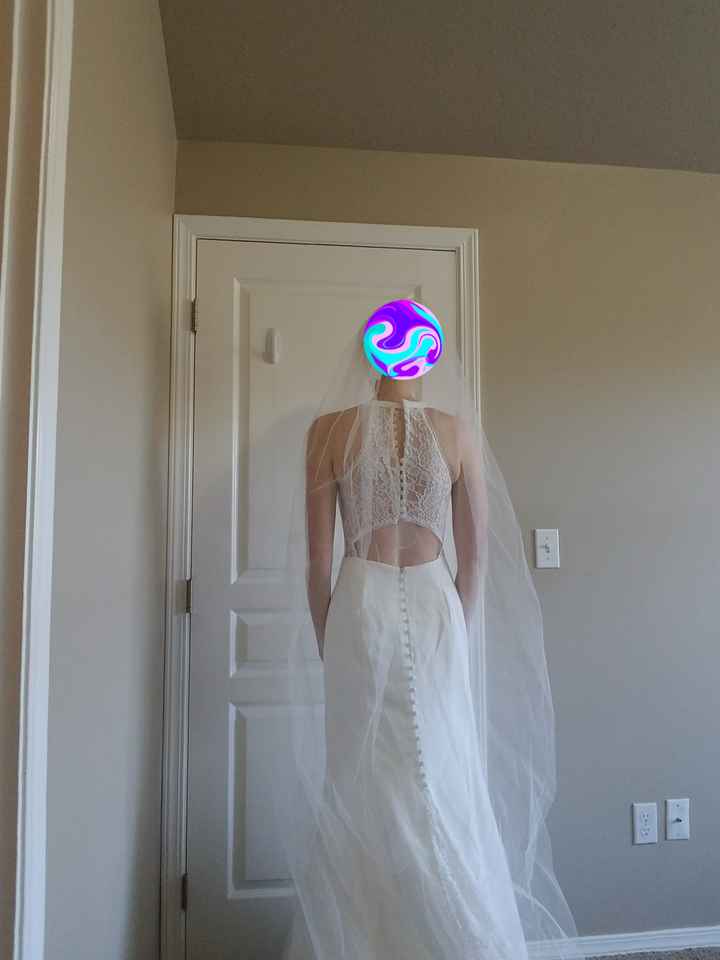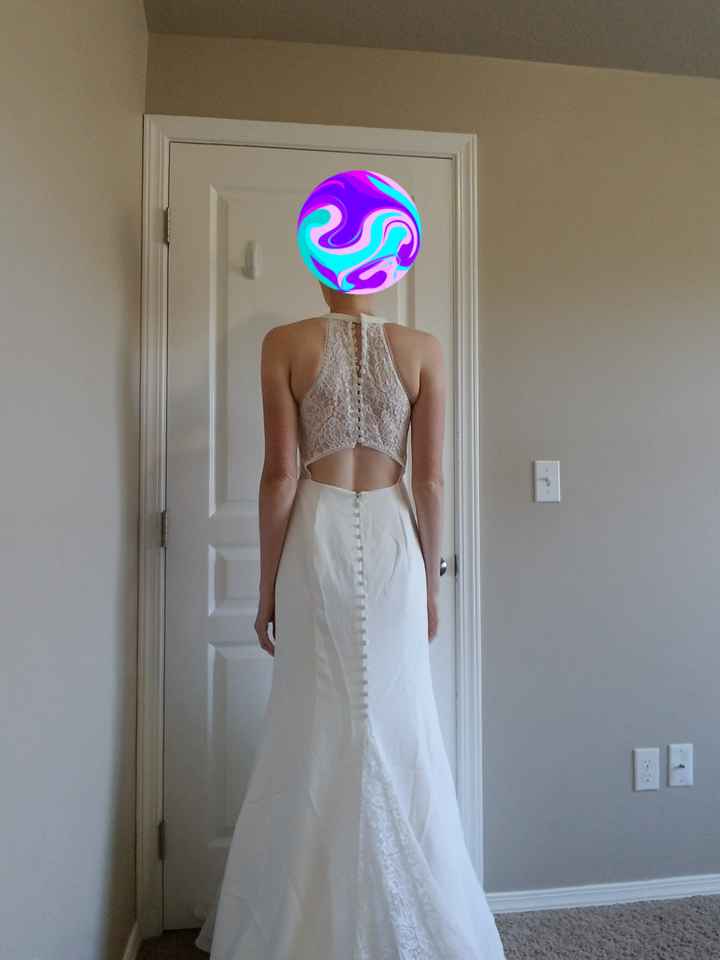 Thank you so much for your suggestions!