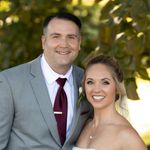 Nails
I don't regularly get my finger nails done, maybe once a year I get a basic manicure. In the past when I've had an important event & wanted my nail polish to last I've gotten gel polish put on. My nails are really healthy but I typically keep them on the shorter side for work. For my wedding on 9/24/21 I would like to have a French manicure done but I'm unsure if I should use gel polish or if there's something better that will last several days that I should use. I've also been hearing about dip powder. Should I use gel, dip, or something else?
Latest activity by Nakia, on August 22, 2021 at 9:14 AM
Gel is the most common. You can ask a local reputable salon what their options are and do a test run now before the wedding.

I love dip powder! The only thing I'd warn you about is that you have to have it removed at a salon. That stuff lasts forever. I do my nails regularly so I just get it redone every 4-6 weeks when it grows out.

I get my nails done regularly; it's how I spoil myself, haha! I tried dip powder once and have NEVER looked back since then -- for me, personally, it's the only way to go. Granted, it very well could have just been a problem with the nail tech and not the polish itself, but my biggest issue with gel is that the base (toward the cuticle) would start peeling/pulling up in between my two week appointments. Since doing dip, I don't have those issues anymore. My nails feel stronger, I can go weeks without actually *needing* to get my nails redone, and I just overall love the dip powder process more. As mentioned previously, you will have to have it removed professionally, however! I tried back at the beginning of the pandemic, when everything shut down, to remove it myself and it was a nightmare, like 0/10 would not recommend. I would personally do dip, but if you're just wanting nails for your big day, then there is absolutely nothing wrong with gel! Just a matter of preference. :]

I always go back and forth between gel and dip. Dip does last longer. So, with that being said I would say go with dip!

I, like you, rarely get my nails done. And if I do, it's a basic manicure & polish. I have super healthy nails, and I like to keep them that way.


I decided for my wedding to get SNS and, though they were beautiful, I regretted it. I had to go into the salon to have them removed & it took over 6 months for my nails to grow out healthy again. It completely ruined my natural nails!

I like gel the best, I faithfully keep my nails done ALL THE TIME!

I have been getting the SNS dip powder when I get my nails done, I absolutely love it! My nails are very healthy and strong overall, so I would get frustrated when they would finally get to a nice length and one would break. With dip I no longer have that worry and it lasts up to 4 weeks for me (depending upon how quick your nails grow), plus no damage done to your natural nails, unlike getting a gel or acrylic set.


I agree with the others that dip lasts longer. The one thing to be conscious of, is that it can look a little clunky and not so great if they put too many coats on. I would definitely go at least once and try it to see which you prefer better!

I'm doing gel two days before the wedding. And like you I have nice healthy nails and never paint them. Just toes, and I do those. I think gel will be easier to remove later once it grows out so I'm thinking of going with that.

I use colored powder. The acrylic is already colored when they put it on your hands. They stick it under the uv light, so you don't have to wait around for it to dry. The color never fades or chips.
Related articles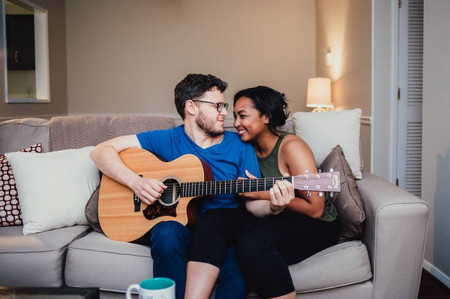 WeddingWire celebrates love
...and so does everyone on our site!
Learn more
Groups
WeddingWire article topics