Hello all! So over the weekend I worked on assembling my invites. I finally got them in the mail! These past few weeks I was so stressed and working hard on these things, I wanted them to be perfect. I'm a graphic designer so I feel like it was my calling to design and create my own wedding invites haha. So just want to share my process and final designs!
Here's my process:
From the start I knew I wanted to add some watercolor elements, but I am by no means a watercolor expert lol. For weeks I watched youtube videos and skill share videos and practiced painting watercolor flowers, leaves, branches, using different techniques, and ended up with a bunch of ideas. Once I got those techniques down I made my final watercolor paintings that will be used for my invites.
Then I photographed them on my phone, edited them in photoshop, and then placed them on my invite design. I chose the fonts and everything. I also added a fun "infographic" on the back of each invite about our relationship milestones and who we are/hobbies. I've seen this idea before and thought it was a cute way to include our love story, and makes it even more custom. From there I created the Details and RSVP card and then printed them through an online printing site.
Whoo! Now I'm so glad they're finally done and will be sending them off this week! Sometimes I feel like I worked way too hard on these haha, and even now since we had to cut our guest list, only a few of our family members will actually get them in the mail and see them in person. But they are important to me, especially being a graphic designer. So I just wanted to share my biggest DIY project for this wedding! Thanks everyone!
My weeks of practice:
Final paintings:
Final invitation suite: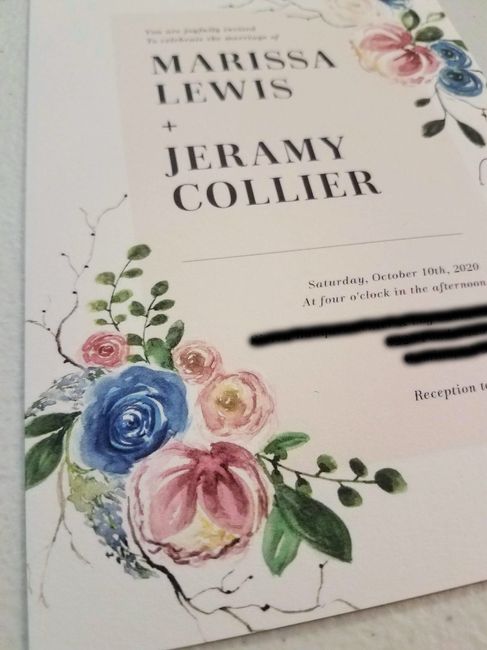 The back "infographic" of us: