My mom is acting insane
Help! I got engaged less than 3 weeks ago and my mom is acting insane. I've tried to find articles to help but she is actually insane. Every single idea I have for my wedding she immediately says "ehh" like she does not care at all. She has all these insane ideas that are just not me at all. Today she threw a legitimate tantrum because I said absolutely no kids at my wedding and she wants to see my cousins kids and was so offended. She said I sound like a b**** if I put "please join us for an adult only reception." She suggested a venue to me and I reached out to them and scheduled a tour because my fiancé's father happens to work in the building and as soon as she found out that I reached out instead of her she was totally turned off by the venue and is now telling me that if we choose it none of her family will come. She wants to invite obscure family members I've either never met or haven't spoken to in over 20 years. She's dead set on having my face (not my fiancé's) on the cake. I seriously cannot make this stuff up. She went off on my future step mother in law because she asked what kind of dress I wanted and apparently no one but her is allowed to speak to me about the dress except her? I'm absolutely going out of my mind. Does anyone have advice? The kicker is that she has offered to pay for all of it so I'm trying to take her ideas and consider them but they are so far off of what I envisioned I have no idea what to do.
Latest activity by Michelle, on April 25, 2021 at 3:17 PM
I mean, that's pretty insane… The whole wedding cake thing especially… Is she trying to sabotage your wedding?? That's incredibly bizarre… I understand she's paying, but when someone offers to pay it doesn't give them the right to dictate what you get. If she doesn't want to pay for YOUR Wedding, then she should've never offered to pay for your wedding. It sounds like she just wants to pay for HER wedding. It's very uncouth. Do you think he would be able to pay for your own wedding? I think at this point she sounds like she's being incredibly unreasonable and you haven't even gotten into the nitty-gritty of planning yet. My suggestion would be for you and your fiancé to discuss your options on paying for the wedding yourself. That way you will have full control and not have to plan your wedding around all of these terms and conditions.

My parents are contributing to 1/2 of our wedding cost and FH's parents are also contributing 1/4 to the wedding because in our culture it's customary (and my parents want to invite heaps of people!) and we were clear with both sides from day one that while we are happy to consider any suggestions or requests they have, that we would not commit to guaranteeing these and would only accept their contributions on the condition that there be no obligations attached to it. Both lots of parents respected this decision on the basis that it is our wedding.

Unfortunately however, some parents (or grandparents) will threaten the marrying couple that they will not pay for the wedding if they don't get their way with things and may even proceed with doing so.

If I were you, I would sit down with your mother and try explain to her that while you appreciate her input and will consider her requests, you have a certain vision in mind and you'd like her to respect the decisions you make and not force you to pick anything you don't like just because she insists on it. Be prepared however that if she is not willing to do so and gives you the whole spiel of 'my pay, my way' then you will ultimately have to decide between giving in to her demands or paying for the wedding yourself.

Wow, that's a lot to pack in to three weeks! It honestly doesn't sound like her "gift" is going to come without strings attached. You and your fiance need to have a serious heart-to-heart and determine if taking back control and paying for your own wedding is a possibility. In the meantime, I would personally just stop sharing wedding information her - she's proven she can't have a calm, level-headed conversation about any of it, so she loses that privilege.

There are two things I would recommend doing which are 1. paying for the wedding yourselves and ,2. quit discussing anything wedding related with her. It's only been three weeks and she's already proven she can't be reason so if you continue with the way things are then I'm afraid her behavior will only get worse.

View Quoted Comment

I totally agree with Veronica. I was just going to type out this exact response myself, but she beat me to it!

Don't let her pay for anything, and stop giving her any information about the wedding. Of she badgers you (and she will) just give her a vague answer and change the subject.

OMG...I'm so sorry. I can't even imagine a mother acting like this. The only advice I have is to try talking to your mom about what you're willing to allow her to do & what are your nonnegotiables. This is your wedding, not hers. Good luck.

Omg only three weeks in. Yes I agree with Veronica too! Everything that she said is spot on. Pay for your own wedding (so that you are complete control) and stop mentioning plans to your mom (she can't bash anything or lash out on your ideas if she doesn't know them)!

Oooooooh lawdy! Time to have a boundaries conversation with your mom. It probably won't go over well, but speak calmly & lovingly & assure her that you will give her tasks to fully oversee when the time is right..

To me, a parent offering to pay for all or part of a wedding is a gift, and should be treated as such - and gifts do not have strings attached. Parents who demand that if they're paying, everything should be what they want, need to take a freaking hike. When you buy a gift for someone, you are getting them what they want, not what you want. Weddings should be no different.


I agree with Veronica - try to figure out how to pay for the wedding yourself. If her "offer" comes with all of these caveats, then you shouldn't accept it.

Once you've decided to do that, minimize wedding talk with her as much as possible.

As others have said - decline her money, and stop discussing the wedding with her.
Does she have a history of acting like this, or is this totally out of character for her? Is it possible she's having some medical/mental health issues?


Don't share your plans with her. Do not accept any financial assistance from her. Return any she has already given you. You and fiancé plan a wedding that fits your vision and budget.

She can host a family reunion at another time if she wants to see other relatives
Related articles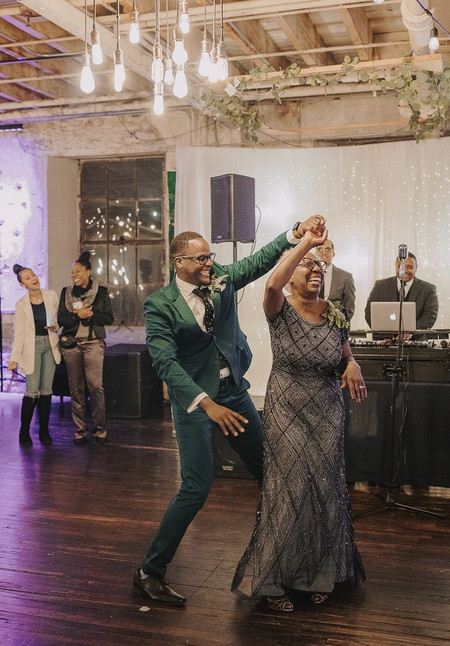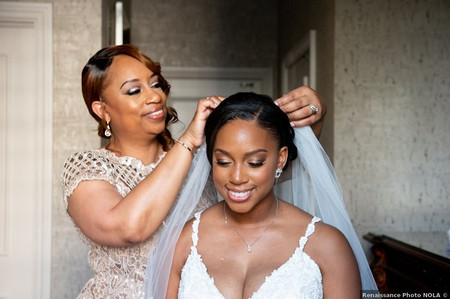 WeddingWire celebrates love
...and so does everyone on our site!
Learn more
Groups
WeddingWire article topics