This week we're playing "most likely to…"-wedding guest edition! We all have that one guest who we've considered telling to arrive an hour earlier to ensure they show up on time. Which of your guests is most likely to show up late to your wedding ceremony?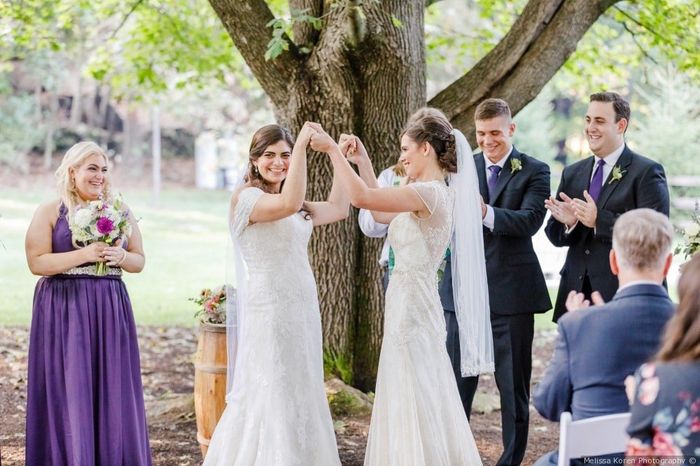 Photo from Anna and Jessica's Wedding in Durham, New Hampshire
Next Question: Most likely to completely ignore the unplugged ceremony sign?