Post content has been hidden
To unblock this content, please click here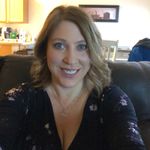 Meal
Trying to make our menu selection. We are thinking about buffet style meal but not sure what yet. Give me ideas on what you are serving for your meal.
Latest activity by Elizabeth, on April 7, 2019 at 9:34 PM
We were originally doing stations since it provided guests with options, but we will be having 200 people give or take a bit. Lines will get too long at that point so we switched to plated. We have our tasting on April 16th, so we will choose our actual menu after that

We are doing a plated salad & buffet dinner. Dinner will be bruschetta chicken or roasted buffalo sirloin, sides will be garlic mashed potatoes & roasted brussel sprouts. Bread will be on the table too!

We are doing stations, which is similar to a buffet style. We are having a formal wedding and this is our menu ( which all of our guest are super excited about).

Cocktail hour: Pulled port sliders on brioche buns with assorted dipping sauces, buffalo chicken dip with tortilla chips and an assorted cheese platter.

Dinner: 2 types of salad ( wedge and caprese), 2 types of mac & cheese ( 4 cheese and loaded with chicken bacon and bbq sauce. both served in mini skillets.) A baked potato bar with all the toppings, beef brisket and pork loin with assorted dipping sauces and mini corn muffins with cinnamon butter.

Dessert: A homemade cake to cut and assorted donuts.

My side of the family are picky eaters and mainly steak/potatoes kind of people. Were as my FH side is well, eat just about anything BUT my FH doesn't eat cheese, crazy living in WI right?!

Our buffet was going to be fried chicken, steak, mashed potatoes, french fries, salad, bread and butter, sweet corn. Also, the bread and butter was going to already be at the table and restocked as needed. We love our bread and butter.

We are doing a plated meal for 75. The place we are using is farm to table style. There will be passed hor d'oeuvres and app stations and a salad course. Also, artisan breads. There will be a chef's special vegetarian, whatever is in season and available. Our two protein choices are almond crusted chicken with pesto, roasted tomatoes & leraysville cheddar sauce and marinated grilled flank steak with chimichurri. There are sides too but I think they are specific to the dish idk. We had our tasting and it was amazing!

Our wedding is very casual and our reception is only 2.5 hours and ending early so we are doing a buffet of various sliders, desserts, salads, fruits, chicken and waffle bites etc. Our venue doesn't allow alcohol so we are having signature punches with tea, water and sodas available as well.

We have a pretty laid back vibe, so we're doing a taco bar! And instead of a champagne toasts, we're doing a tequila shot. 😂

We are doing a buffet as well. This is what we will have:

Appetizers- Crab dip w/ pita chips, BLT & Strawberry salads, and fruit / veggies.

Dinner- BBQ w/ buns, fried chicken, mac n cheese, green beans, and dinner rolls.

Dessert- Wedding Cake & a S'mores Bar.

View Quoted Comment

Love this!

Were doing a buffet, better for the price and more options




Hi Becky! We're doing a buffet style dinner with a choice of southern fried chicken stuffed with gravy or salmon croquettes with asparagus and three cheese mac and cheese and garlic Parmesan mashed potatoes. Drinks include a signature strawberry lemonade and southern style sweet tea. Our guest will also have a champagne toast which is on us, however, we are having a cash bar with beer, wine, and alcohol. For cocktail hour, we will be doing a tomato bruschetta, shrimp cocktails, and pita chips with white queso. Plus with the cake our guests will be full and have had enough to eat. Lol

We had a beef, fish, and vegetarian option. Beef was boneless braised short ribs with curry spices. Fish was a honey and lavender glazed salmon. Vegetarian was artichoke napoleon. We did plated, though.

We're having 13 passed apps and 2 stations followed by a pretty traditional plated meal. The guests can choose from sea bass, Tuscan chicken, or filet mignon with sides of mashed potatoes and seasonal veggies.

We're doing a locally inspired flavor of Utah grill/bbq buffet with passed apps. Steak and fish with pasta for vegetarian and sauces, 2 sides, salad and mixed breads. The apps will be sausage, sliders, fruit and cheese, stuffed dates and artichoke dip crostini.

We are doing a plated dinner. We are offering the choices of English Prime Rib, Italian Herb Crusted Chicken or Pasta Prima Vera. All will come with salads and dinner rolls, along with two sides of rice and mixed veggies.

I am so excited for my meal. All of the food was amazing.

We are doing a plated dinner. Salad and then a choice of Honey baked salmon, Parmesan incrusted chicken and flank steak. With the number of people, we didn't want to do buffet style.

We're going to be doing a buffet meal. We are thinking chicken for sure, red skin potatoes, rolls, green beans and/or corn, salad, and some other side options we're deciding on. There has also been talk with family members about them wanting to bring stuff

Plated salad and buffet with carving station.

View Quoted Comment

Love it!!! You are a rock star!!!

Appetizers: mini quiche, mini bagels with different spreads, fruit with yogurt mint dip, danishes and pastries
Meal: buffet of chicken and waffles, shrimp and grits, pecan French toast, sausage and bacon, and a chef omelet station
We will also have a bloody Mary bar with candied bacon and mini smoked gouda grilled cheese garnishes, and a mimosa bar with candied fruits
Cake: vanilla bean cake with raspberry mousse, mixed berry compote, and pastry cream fillings.

We are doing brunch so idk if this helps at all
WeddingWire celebrates love
...and so does everyone on our site!
Learn more
Groups
WeddingWire article topics