Just Said Yes
August 2020
Marketing?
Is it right that vendors are sending marketing material during this pandemic? I had a DJ contact me regarding promotions and if we book by the end of this month we will get a discount if PAID IN FULL. I was so upset because I'm not sure whether or not we will be canceling our wedding this year. I understand this type of business will lose clients at this time but it's only temporary. I just thought it was wrong. Am I overreacting??
Latest activity by Lena, on March 21, 2020 at 4:16 AM
I can definitely see both sides of this. Especially looking at these forums and seeing the HUGE number of weddings being postponed or cancelled. Similar to restaurants that have to close down: there's no customers, there's no money, there's no paycheck for employees/utilities/rent/etc. So if these businesses aren't clever about finding ways to drum up business (take out anyone? or in this case a sweet deal on your wedding day entertainment) then their livelihood is at stake. And at this time, we can't just assume everyone will bounce back even though we hope they do!!

From their perspective, there are still lots of people out there who are getting married at the end of this year, 2021, 2022 and beyond and the company wants to take advantage of a steady paycheck during uncertain times. If the advertising seems to be in poor taste or making a joke of the pandemic, it's normal to feel annoyed, especially when you are feeling personally impacted. If that's the case, take a break from the emails and try to relax




Just like a lot of brides/grooms are upset about postponing their weddings, these vendors are upset they're losing that money. A lot of small businesses probably will close once the dust settles because they haven't been able to make money like normal. Everyone's just trying to survive. Cut them some slack, and if it bothers you, just delete the emails or log off for a while.

It may be temporary, but for some people, this could be their entire livelihood that's being threatened. It may not seem right to you, but desperate times (not being able to get paid for 8+ weeks) sometimes call for desperate measures.

They're businesses that still need to continue looking for clients to support them. Unless they're trying to push you into planning for a date that isn't realistic considering this pandemic situation, I see no reason why they should stop marketing for dates farther out.

Vendors who are Small Businesses owners also need to make money and find creative ways to keep their businesses going during this stressful time. They're losing money, having to reschedule as well so yes I think its fine that they advertise their business using promotions and what not.

Just Said Yes

August 2020

Let me make it clear that this person wanted payment 100% upfront in order to be eligible for a discount if you book now and also charges a fee if you reschedule your event date. Does that make sense for a business at this time? My other vendors were very accommodating.

View Quoted Comment

Most vendors we talked to offered a discount if you paid up front. That's not uncommon at all. Also, while it'd be nice if vendors weren't charging/were waiving rescheduling fees for the current world situation, that doesn't mean they're never allowed to charge them or that they're required to waive them right now. It's still their business.

I do not think it is wrong to advertise their business. I also do not think it is wrong to offer a discount for a paid in full contract. I would be cautious though. Paid In full sounds great until your venue can't afford a partial refund in the event that you must cancel...like during an awful time like this. Protect yourself first.

I don't think it's wrong because they're not necessarily capitalizing on anything. Think of the people who attempt to resell stocks of Hand sanitizer for 10 times the price to profit knowing it's a hard commodity to get now a days - THAT is wrong.


But a dj trying to promote themselves isn't bad because he's just putting himself out there.

Yes, I think you are overreacting. How businesses choose to market isn't personal so there's no reason to get upset.

Small businesses need to make money to pay their bills and feed their families just like the rest of us. No work, no paycheck. There's nothing wrong with what they're doing. There's still a lot of advertising on tv/radios 🤷🏻‍♀️ It's not the end of the world and people are trying to keep the lights on.
Related articles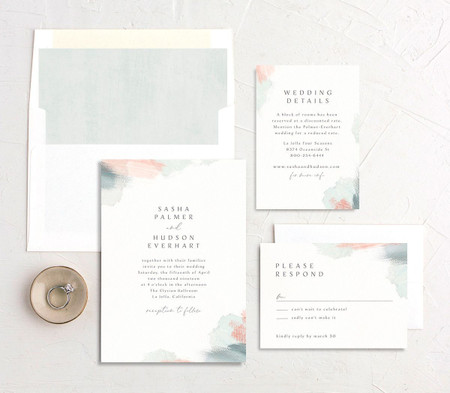 WeddingWire celebrates love
...and so does everyone on our site!
Learn more
Groups
WeddingWire article topics