Hi!

My wedding was COVID delayed, I had my trial a year ago (now just under a month to go) and went back looking at the pictures and have decided there are some changes I want and would love feedback!
1. I don't like my eyebrows touched. I don't mess with them now other than brushing them - my MUA initially did them SUPER dark and I had her take them down a notch. (See picture 1.) I still feel like I have costume eye-brows on. I'm thinking now I want to ask her to leave them alone entirely, will that look weird?
2. I feel like my lip color isn't great and my upper lip looks thin. Would a deeper red work on me - and how do I make them look fuller?
3. She didn't do much cheek contouring at all - the second picture is what I added at home. Should it be even more contoured?
4. Any other feedback? I really only ever wear anything on my eyes and sometimes a wine colored lip color. My lips have a bad tendency to peel.


Right after trial (natural light in car):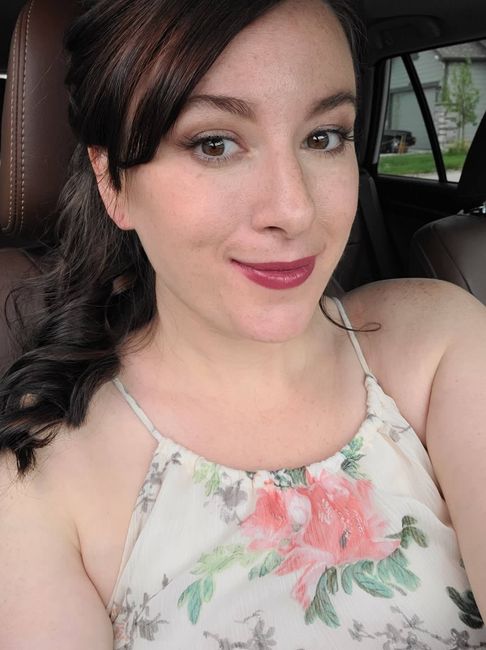 My touch-up (in bathroom light):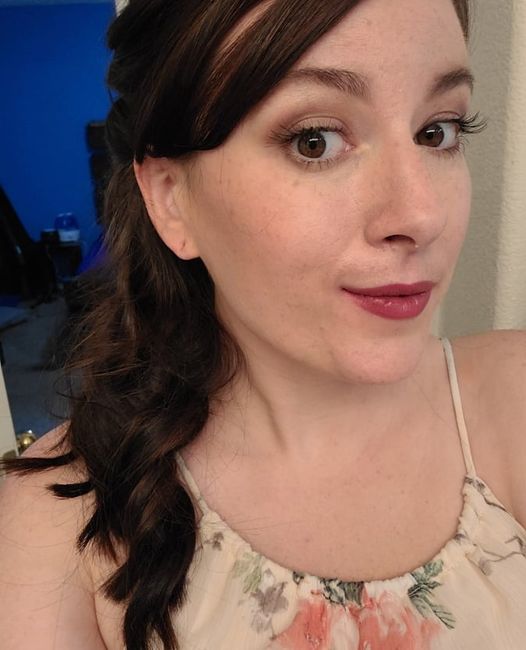 Maybe something closer to this lip color - is this too much (especially on my skimpy lips)?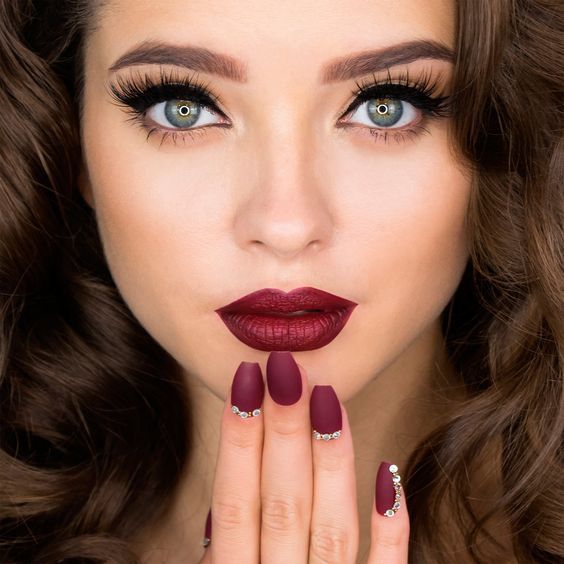 My normal brows/face: