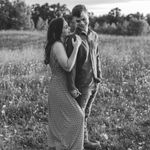 Maid of honor trouble
Someone help!!! I'm having MAJOR issues with my maid of honor, she recently had a baby, maybe 2 months ago, and my wedding is in October, I let her know beforehand that our wedding is a child free wedding, I'm not letting anyone bring kids, and this is her third child, so she's not a new mom. But she asked me to let her bring him cause she breast feeds, I told her I'd have to talk to my significant other because we were both set on no kids, we have so many kids and babies on both sides of the family that we aren't allowing, and I just don't think it would be fair if I said yes to her, and no one else, I already have so many people upset that we aren't allowing kids, but we just don't want it, I've been a childcare worker for 3 years, I just don't want anything that I know happens with kids happen on my one day, but now she's saying she doesn't know if she'll be able to do it now, and she doesn't know how it'll work, and I asked her if she could just pump and freeze and do it that way, her parents are watching the other two, and she said she's been having issues with extra pumping, but I just can't let her bring her baby and no one else, it's just not fair in my eyes. And now I'll loose my maid of honor..we've been friends for 13 years.
Newborns/very young babies are generally an exception to the no children rule because they rely on their moms for food. I have a three week old and if someone responded the way you have to your best friend I would definitely drop out and not attend the wedding. If you asked her when she was pregnant then you knew she would have a baby by the time of your wedding so you should have expected her to want to bring her baby with her. I think it would be incredibly selfish of you to tell her she has to leave her newborn at home.

I don't know what you're looking for advice for. It's fine to say no to her- you'll just have to be accepting that that'll mean she might have to back out. She probably thought she'd be fine to pump or maybe this baby is feeding differently than her other two. Every baby is different so even if this isn't her first time being a mom that doesn't mean she isn't facing a struggle she didn't have before.

100% agree with Sarah.
You don't have to change your no kids plan for your best friend, but you have to be understanding if she therefore can't make it. She's gotta feed her baby and if she says she's having a hard time pumping, you have to trust that.


As a breastfeeding mom, I'd pass on being part of the wedding party if I couldn't bring my breastfeeding infant. I'd also personally be pretty pissed off if someone suggested I should just pump so I could be away from my child for x hours of time.

You are correct that you cannot make an exception for one person without accommodating others in a similar situation. Does she not have relatives to help or a regular sitter? Many breastfeeding moms pump their milk for these occasions when they have to be separated and there are bottles with nipples that mimic mom. Be firm on your stance and offer options for her.

I agree with you. In my opinion: you have to make some exceptions for siblings, future siblings in-law (and flower girls/ring bearer if youre having them).

I don't agree with the idea of accommodating her because she beast feeds, newborns and infants are the main reason why the free-kid rule is a thing.

Chances are she will drop out and you should be understanding but at least, you are consistent.

Plus: you made it clear while she was pregnant, so I'm not sure why she keeps trying to pressure you

Child free means child free. Don't feel pressured into allowing the baby there. Breast feeding moms are often away from the babies for hours at a time for work. It can be done and its completely normal to be done.

Offer her to chance to back out with no hard feelings and mean it.

Like others have said, you don't need to bend your rule for your best friend, but you do need to understand that feeding her child comes before your wedding. If she's having trouble pumping, and she can't bring the baby, you're really leaving her with one choice, and that's to not come to the wedding. It's a situation that sucks for everyone involved, but you can't hold it against her. Give her the opportunity to remove herself from the wedding party if that's what she needs to do and find another time to celebrate with her.

View Quoted Comment

I agree with Sarah.

View Quoted Comment

This.

Baby will be ~ 7-8 months old by October. Is she going back to work? If so, I don't see why she wouldn't be able to leave the baby with a trusted relative for a few hours (I wouldn't say that to her, though!). But if she insists, let her back out, no pressure. Don't "demand," just remind her she knew of the no kids policy when she accepted.

Some moms can't pump 🤷‍♀️ you have no idea what that baby feeds like so you can't just suggest she pump. Breastfed babies are usually the exception to the no kids rule.

View Quoted Comment

By the time the wedding will be here the baby will be 7 months old, and a lot of people I know that have young babies same age as her are not beinging them and are fine with it.

View Quoted Comment

See where not even allowing any kids period, there will be no flower girl or ring boy. So I feel like it'll be even worse to others not bringing their kids

View Quoted Comment

She is obviously not which is understandable especially if she is having issues with pumping. If you don't want to allow her to bring her child then I would fully expect her to back out of being your maid of honor. Her child being able to eat comes before your wedding.

The "infants are exception to the no children rule" is pretty outdated. I personally don't follow every rule that "society " deems is acceptable. It's your wedding, and if you want that to be a rule then everyone has to comply or they don't have to show. It's a simple request and it's only one day. I have friends who have babies & they were still attending weddings, unless the baby is a newborn or momma is post-partum. And for me, I wouldn't accommodate one person because then other guests may be angry that they had to leave their children at home.

View Quoted Comment

I completely agree with this. But if you don't, you have to let her back out. You cant tell her what she should be comfortable with.

Also when I go to weddings, the infants are NOT the most disruptive, it's easily the 3-8 range. Infants can't push over a cake or run on the dance floor during a first dance.

View Quoted Comment

This. Infants sleep a lot and are generally pretty happy as long as their fed and dry and held. Toddlers are the worst by far (I say as the mother of a newborn and a toddler, lol)!!!

It's fine to tell your friend the baby can't come. It's not fine to be mad or upset with her AT ALL if she decides that means that she can't come. You'll have to decide what's more important to you.

OP, it sounds like you're looking for a solution which will allow you to force her to come to your wedding without her child, but that's not up to you. She has already told you that she's not able to leave her baby to attend your wedding, so you have a choice to make - stick to your strict child-free policy and know that she most likely will not attend your wedding as a result, or make an exception for her and allow her to bring her baby. Either choice is perfectly acceptable, it just depends on what set of factors is most important to you. But you can't have your cake and eat it too in this scenario.

Don't expect much empathy from her if/when you have a new baby... jeeze.
Related articles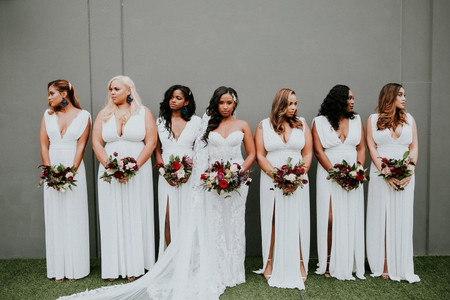 WeddingWire celebrates love
...and so does everyone on our site!
Learn more
Groups
WeddingWire article topics