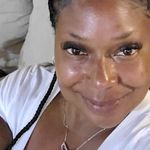 Lil freaked out
Ok so I'm up here on this site daily because I love the interaction between us soon to be brides or newly married couples. And today I seen MY DRESS someone else posted they found their dress. It was a different color....but it was still my dress. I have a lot of emotions right now. Is it normal to feel this way. Now I'm very skeptical about sharing mine.
Latest activity by Traci, on August 8, 2022 at 12:21 PM
My best advice would be to simmer down on wedding planning. I know you are excited right now, but your wedding is still three years out, and if you continue to go at this rate, you are going to completely burn out and not be excited about your own planning (this forum is full of women this has happened to!). Also, I would caution against purchasing anything (especially your dress!) this far out. Three years is a lot of time for you to continue to look at things, and as you do so you are going to be inspired. Your vision is going to evolve and I can almost guarantee you are going to change your mind on some things. Don't back yourself into a corner by purchasing items now then either being forced to make them work, or waste more money buying new stuff. Also, your body can change drastically in three years! don't purchase your wedding dress until about a year out from your date. I'd say it's OK to have an overall vision of what you want right now, and make a Pinterest board of those ideas. If you are 100% sure you know what location you want for your wedding, you could tour Venues now, but a lot of places won't even allow you to put down deposits this early (same with other vendors). I would caution against putting down deposits this early though, as you run the risk of vendors going out of business, etc. during those three years and you losing your deposits. This far out, there really isn't a lot for you to do.

Ummm I would say this isn't a normal reaction. Unless you have a dress custom made someone else will have worn the same design at one point or another.

I agree with both of the above comments. If you bought a dress from a shop and it wasn't a custom dress, then there are likely many other people who have also bought the same dress. It's totally normal for other people to also have the same dress as you. It's also not recommended to buy a dress (or even most wedding decor) three years out. Your style might change over the next couple years, or you may end up needing a different size dress than what you purchase now. Other than gathering inspiration on Pinterest and getting ideas from these forums, there really isn't much else you can do for wedding planning three years in advance.

View Quoted Comment

Thanks everyone I have not bought the dress nor anything else I know it's early. But so far that's my dress. I am going to get it. Time will tell. I know it's not custom made so there are others. Guess this too shall pass. I'll be just perfect 💜

Keep in mind that many dress styles are discontinued/no longer available after a season or two, even at larger chain stores like David's Bridal. Most of the dresses I saved a few years ago were no longer available when I went dress shopping (about a year out).

HI Traci! Have you had the chance to try on the dress you love, thats so exciting that you found one you love. I agree with the others that it is a good idea to not commit to one so far out but it s still such an exciting feeling. I actually get excited when I see photos of brides in my dress or dresses I almost chose, a. its fun to see how others styled it and b. it feels like validation that its an awesome dress hee hee. Happy planning!

View Quoted Comment

I check it often I plan on getting it before it out of season. I'm on it. Every time I look at it it speaks to me 😆

View Quoted Comment

I am committed to that dress. I did feel good thinking it's so lovely someone else purchased it. ☺️

View Quoted Comment

I know some bridal shops will call a bride when they get notice that the dress they love is going to be discontinued.

View Quoted Comment

That would be nice. I check the dress daily.

View Quoted Comment

Do you just check online or with an actual bridal shop? I'm not sure if there would be a difference in timing. ,the only online things I did with my dress was look for inspiration on Pinterest and look up wedding dress stores in my area. 😅)

View Quoted Comment

I found it on line. I love it. It speaks to me every time I check it. I'll wait as long as I can.
WeddingWire celebrates love
...and so does everyone on our site!
Learn more
Groups
WeddingWire article topics