Thought I'd start a fun thread with vintage gowns from the 80s and 90s! I can only share ones I find online, since I was pretty young at the time and not much involved with weddings. I find them so over the top and out there! But I remember seeing some like this as a kid and thinking they were so pretty!! 😂. Times have changed...makes me wonder what we love now that will look super dated in 10 or 20 years.
I hope some of you can share some on real brides!
The sleeves!!
That neckline is something.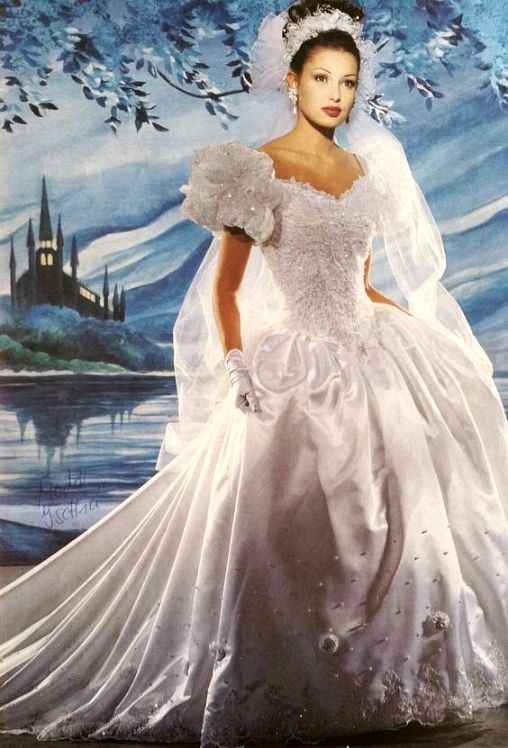 More poof!! And they all almost always wore gloves.Not making fun, but it's just amazing to me how much fashion has changed.