Post content has been hidden
To unblock this content, please click here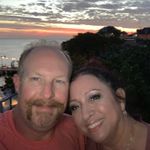 Job Changes
My husband is a firefighter/medic & the captain of his crew. The whole time we've been together (dating, living together, married) he's always done 48 hrs on, 96 hrs off. Those 2 days I got to do my own thing. Dinner with friends, having my friends come over to play cards, etc. It was my time, a small life separate from our life. 2 months ago, his battalion chief voluntold him he is being moved to a 40 hour week (Monday-Friday, 8-5) for the next 2years. My husband is definitely not happy about this & my 2 days of "freedom " are gone. Don't get me wrong, I love my husband & couldn't imagine being with anyone else but I've had 2 days every week for just me (I'm hoping I'm not coming across as selfish!). We're having to get used to a whole new way of life & so far it's not too bad. Anyone else who had some major life changes like this? How did you handle it?
Girl, I completely understand! For the first 2.5 years of dating FH and I lived in different states. He had his house and I had mine. I absolutely loooooooved having my own space! I could decorate any way I wanted, I knew when I put some thing somewhere it would still be there when I needed it, the toilet seat was always down, my house was always incredibly clean and organized (FH struggles with this A LOT), and I came & went as I pleased when it wasn't our weekend- Friends came over, I went out, or I could just have lazy nights on the couch with my dog, in sweatpants, watching rom coms and painting my nails without any interruption. It was glorious LOL I moved in with FH a little over a year ago and I am STILL struggling with having someone there all the time and lack of "me time".

Not me, but the first 10 years of my mother's marriage, she worked first shift and he worked second shift. So they really only saw each other in passing except weekends, and it totally worked for them! When he went to first shift as well, there was definitely some tensions and arguments and learning boundaries, but after some time it works out fine now!

It doesn't make you selfish at all!!! It's good to do things on your own and not be afraid of that. I can imagine that change will be difficult to adjust to. But, you can still do the same things you just have to adjust a bit. Instead of only being able to go out with your friends specific 2 days a week, you can go any day you want now! That's fun. And on those days when he would normally be at work, he'll be home to help out with different things. And on the plus side, time flies.. so I'm sure that 2 years will be up before you know it!! Wishing you guys luck as you adjust.

I totally understand because our schedules change depending on the season and even after 5 years it takes some time to get back into the swing of things! During the summers we are busy racing Friday and Saturday every week and FH usually needs at least another 2-3 days during the week to get the car ready for the next weekend. FH recently got a job where he's gone 12 hours a day between 10 hour shifts and commuting and he'll come home, eat dinner, and leave for another 4-5 hours to work on the car. During those days I'm home alone with the dog, chilling and doing whatever I want to do. We don't see each other much so the time we do see each other we're usually trying to make it worthwhile.

During the winter we do nothing lol. So he's home every night and we're both home all weekend so we do a 180 from our summer schedule and sometimes it's rough. FH is introverted so there are days when he doesn't want any people around, including me. Those days I'll make plans to go out with friends or find stuff to do in another part of the house while I leave him to play video games or something to recharge. It's going to be weird and maybe a bit difficult at first but you guys will make it work in the best way for both of you!

View Quoted Comment

Thanks girl! He's an amazing guy! He also likes his down time (even from me) & he usually got that while I was at work during the day. Gonna be a huge adjustment but it'll prepare us for when he retires in 3 years!

View Quoted Comment

Thank you!

View Quoted Comment

Thank you! I get caught up with the worse case scenarios in my head & it makes me think/feel I'm a horrible person! Lol! Sometimes we're our own worse enemies!

View Quoted Comment

Thanks girl! I don't like feeling guilty for wanting my "me" time! I know we'll be fine, just need to get used to this schedule. My husband is a fantastic guy, a great provider, my best friend & he takes great care of me. We have a fabulous relationship!

Totally feel you!! My FH used to travel for work M-Th, but because of the pandemic he stopped. It was nice seeing more of him, but definitely an adjustment for us! When he finally got a few trips in this summer it was awesome, haha. Just me and the dog, living on our own schedule again 😚
My advice is not to be hard on yourself and try to find ways to adjust that work for you. For example, we used to run most errands together on weekends bc it was our only time together, but now he gets up early to get coffee/bike and I get some down time to sleep in or do things around the house.


I completely understand as my Fiance is military. He works a rotating schedule, some months it will be 7-3:30pm, some will be 4:00- 10:00pm, some will be 10:00pm-7am. These are all with varying days off. Ive learned just to carve away the time I need. Fridays are always my "me" day no matter his schedule.

We've been through many major life changes.

For one period of our lives, I worked 3-11 and he worked 11-7. We had one day off together each week. (And if something got in the way of it, it was soul-crushing.)

I've had all manner of crazy hours as a surgical resident. Don't even get me started there.

Now, he works from home most of the time. I admit I have a bit of a selfishness about this in a really weird way - a few times recently, he's looked into getting a "regular" job again, because the pandemic has wreaked pure havoc on his business. It always makes me a little sad when it comes up, because I enjoy the comfort of knowing he's usually home with our four-legged babies.

This was us for a long time I worked 1st or 2nd shift and he worked 3rd I used to have dance parties by myself ,me and the dog had the entire bed to ourselves it was nice. Even after we had a baby he was still on 3rd so we were in bed by 9:00 every night it was quiet in the house we had out own little routine and then he switched to first and it became chaos because he was home which meant time and help but also someone in our space. You're not selfish you're just trying to adapt don't feel bad. It takes time to get used to a new routine for anyone.

View Quoted Comment

Thank you! I love your input!

View Quoted Comment

Thank you for your kind words! I know we will get used to it eventually. He has 3 years 2 months before he retires from the fire department & wants to finish his last 14 months on the ladder. That'll put him back to working 48 hrs on 96 off- by then I'll be used to these hours! Lol!

View Quoted Comment

Im learning to take some time for me but it's going to take time…

View Quoted Comment

That's awesome! I'm thinking of carving out Saturday morning/early afternoons for me!

When COVID first hit, I got furloughed first, and then DH did.

We went from most days him working in the mornings/me sleeping, so we had afternoons together before I went to work, and me having time to myself at night/him sleeping, to AWAKE ALL DAY/NIGHT together.


Eventually I looked at him and said, "you need to get up earlier and I will stay up later and we will then both have alone time". Because we live in 500 sq. ft.


He's back at work now, but yeah... schedule changes can be very disorienting!


Yup! While we lived together and early married he had Fridays/Saturdays off so we always had one full day together and one to ourselves. He was furloughed during Covid and I worked from home—we went to 24/7 together! 😳 After tension & a few spats we talked about needing space (and date days out since we felt stuck at home with Covid). For alone time, I started beach walks with a friend and park walks with my mom so he could enjoy the house alone, he helped his brother fix his house on my days off so I could enjoy the house to myself. Way better!!!

I get this totally! When my FH and I started dating, I worked a really weird schedule (I had retail hours because I worked for a store) and he had 2 jobs, so he'd work a 9-5 then go to his next job. Since I'd get off at like 7, I'd bring him dinner and we'd have dinner, then I'd go home and be by myself for a bit. He got weekends to himself until I got home from work since I worked most weekends. Then I switched to a 9-5 and he left his first full time job and took his part time job's offer of going on full time, so he lost the night job and we were home together every night. It took a bit to get used to because we both had routines! But we've gotten used to it now and actually enjoy the time. We do still make time for ourselves though, because it is healthy to spend time apart.


View Quoted Comment

Thank you! It's definitely going to be an adjustment. What's going to be awful is I'm going to get used to this schedule & in 2 years he's going back on the truck & will finish off his last 14 months on his old schedule!
WeddingWire celebrates love
...and so does everyone on our site!
Learn more
Groups
WeddingWire article topics