Have you decided on these dainty details? Will your maids be matching right down to their bracelets, or will they each accessorize in their own way?
Matching?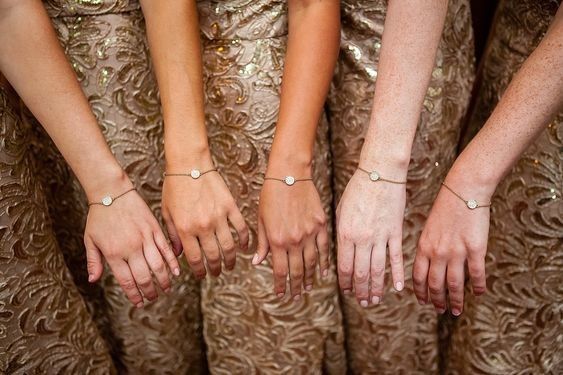 Photo by Erin Lee Allender Photography in Nashville, TN
Or Mixing It Up?
Photo by Birch Blaze Studios in Dover, NH (Fun fact - these are all my gold bangles for a friend's wedding!)
Next Question: Bouquets?
Back to the Beginning: Matching or Mixing It Up?