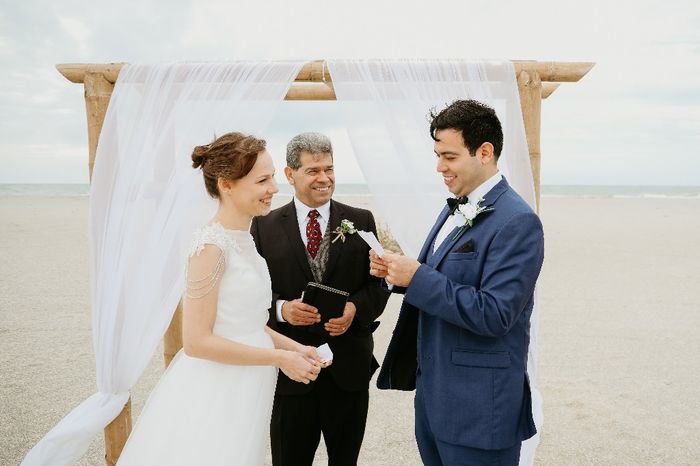 Reading our vows
The rings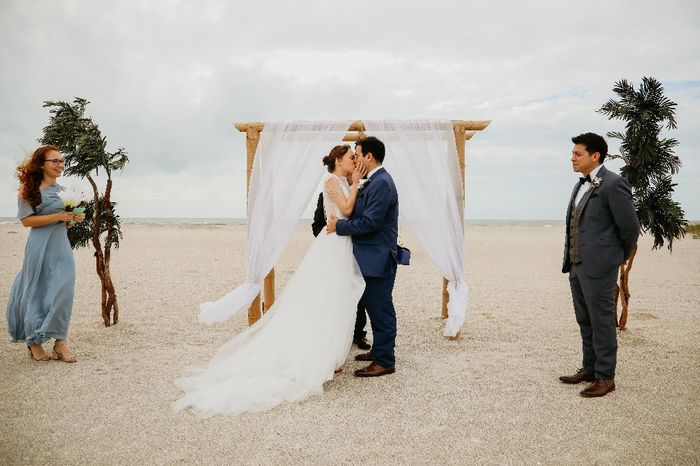 The kiss
We wrote letters to our parents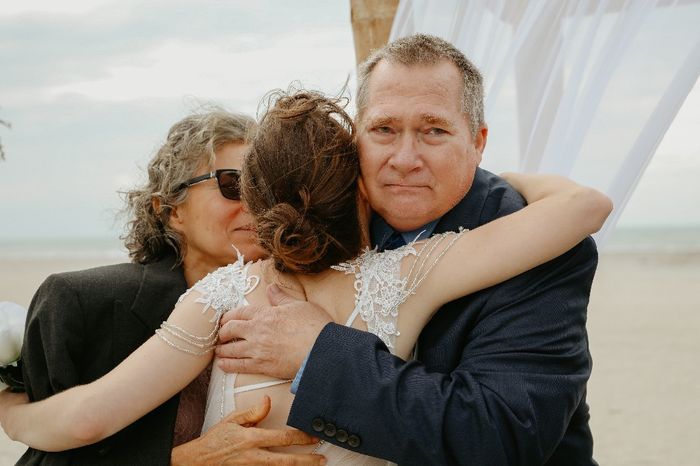 My dad got emotional :')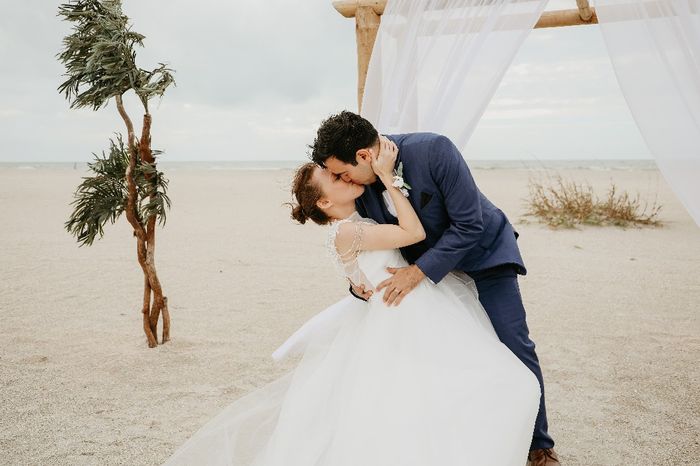 Dip kiss
We almost fell over 😂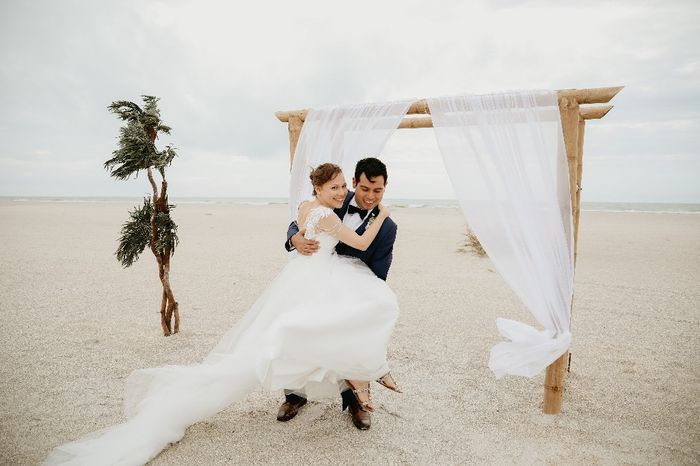 He tried to lift me up.. but
It doesn't last long enough for the pictures lol
Enjoying the wind and how pretty it makes my dress look.
Love !
Leaving the beach as Mr. and Mrs. Q.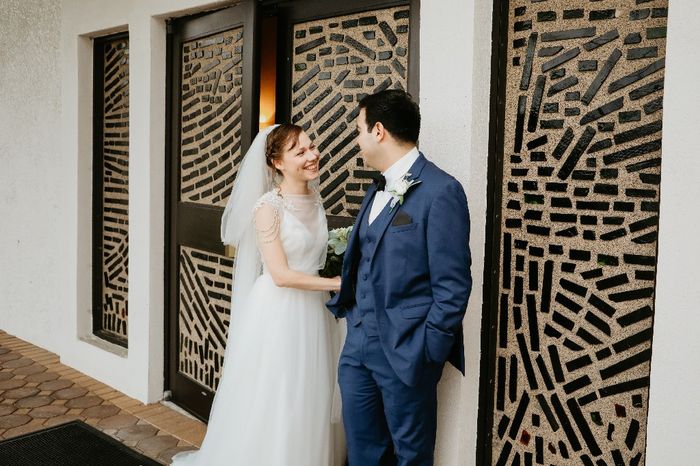 Our first look

)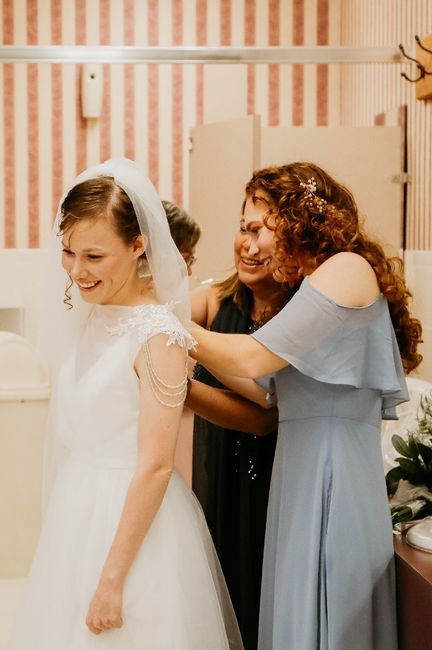 I lost weight the day of the wedding and the straps on my dress were falling... so my sister and mother in law quickly got to work !!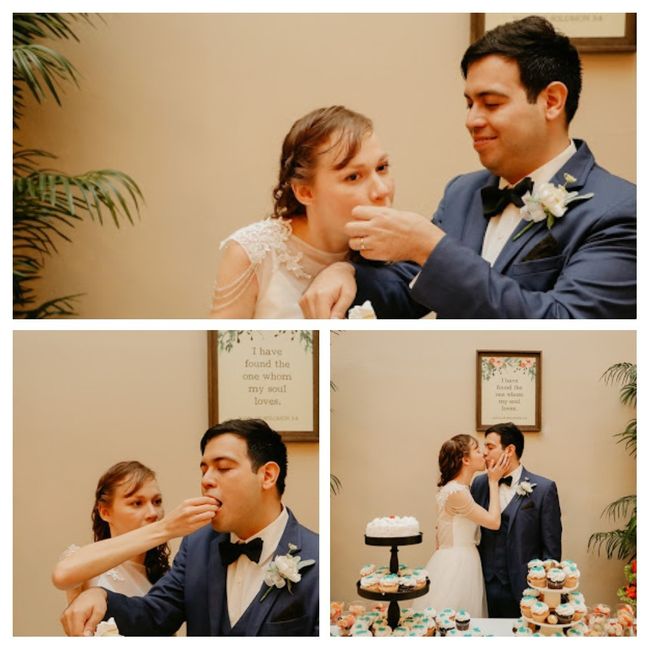 They forgot to give us utensils and a knife to cut the cake soooo we improvised and used our hands lol .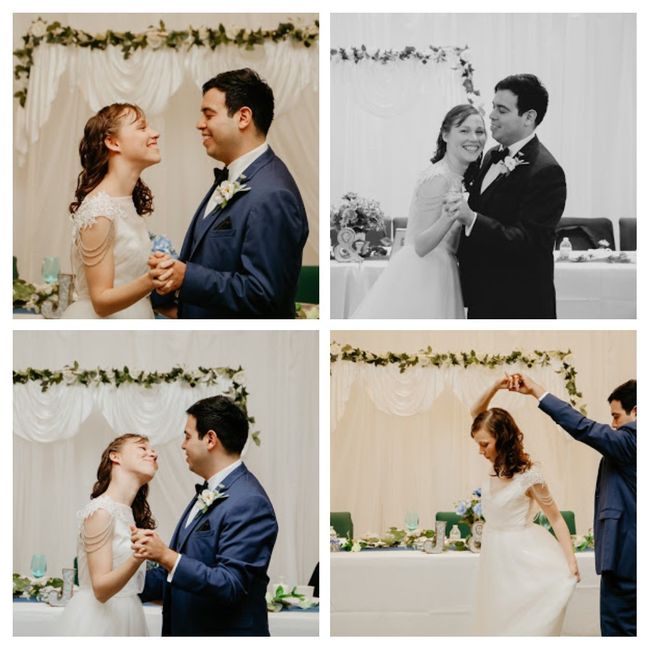 We had no idea what we were doing and I forgot to put the string on my train around my wrist... soo I ended up knocking over a decoration on our table 🙈🙈🙈 oops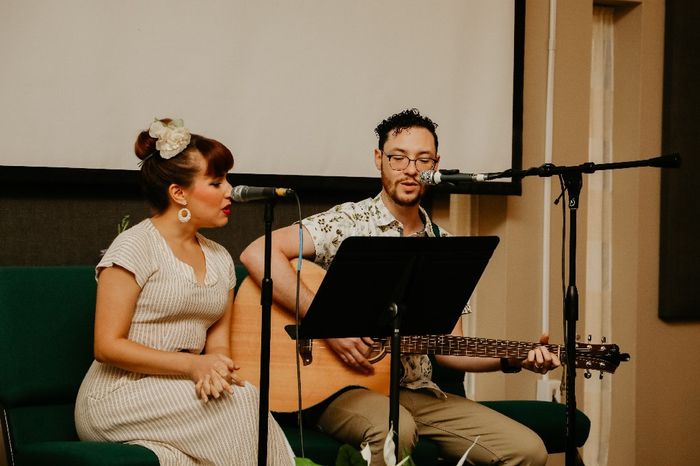 Our wonderful musicians

Sister and brother in law entering the reception hall !!
Their so cute !!
One more cuz they're just so stinking cute!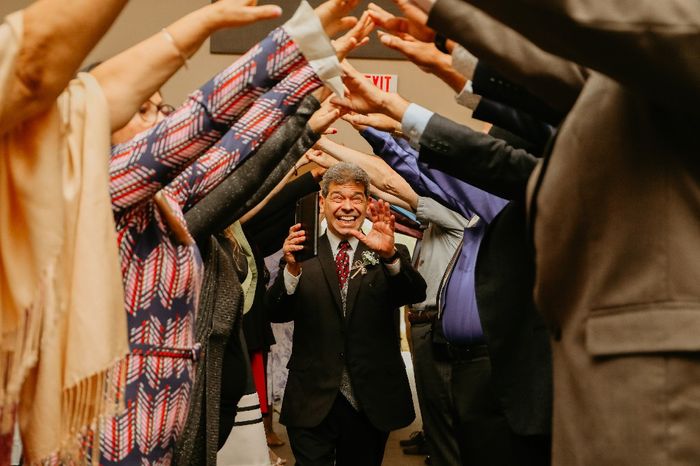 My father in law entering 😂☺
With my neices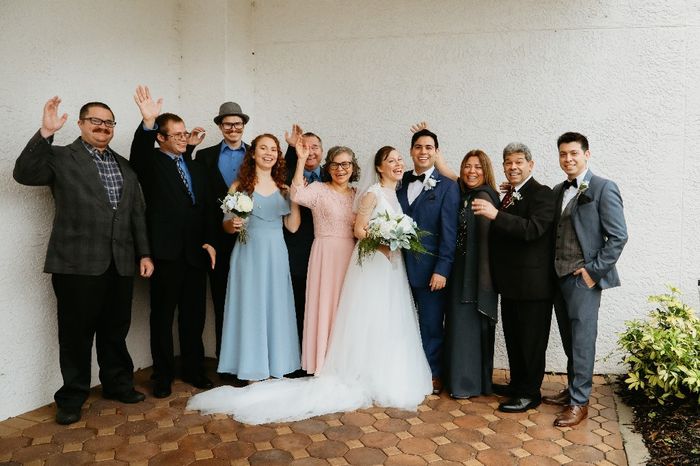 !!!
And yes my hair changed like 3 times during the day.... I couldn't make up my mind on what I wanted 🙈🙈🙈 I can attest to the advice everyone else gives: none of the things you obsess over will actually matter on the day of. ( also the day before the wedding is best to just rest.. I became a bridezilla without even knowing it !!) Sooooo many things went wrong on our wedding day.. sooo sooo many, but the memories I now have are these pictures and if I didn't tell you that things had gone wrong, you wouldn't have known from looking at the pictures. So my advice is this: get a photographer who knows what their doing. You'll be grateful for the beautiful memories they will give you.