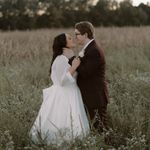 i made a mistake
This is more just like a rant because I am panicking. I made quite a big mistake. I booked all of our vendors so far in advance for my wedding in October and I recently realized that because of some other things I've had going on I have completely forgotten dessert. Now I'm struggling to find someone to make a small cake and cupcakes for about 50 people. I'm very much in a panic and don't know what to do now 😅
Latest activity by Michelle, on July 4, 2022 at 11:07 PM
You have enough time to find someone! breathe! look into some local bakeries to ask for quotes!

You definitely have time! If all else fails you can always use your local grocery store. 50 people is small enough where you don't need to give that much notice.

I agree with the others, you have enough time to find someone. It shouldn't be bad at all, especially with 50 people. I'd also recommend contacting a local bakery or even the grocery store.

Bakers aren't like the other vendors where you book a year or more in advance. I ordered my cake 4 months out. You don't want to wait too much longer, but you still have time! 🙂

Deep breath! It'll be fine! Find a local bakery. They can certainly turn around an order in this much time, or probably less. I have a bakery around the corner from me that I plan on using, and I'm not reaching out to them until next year. You're not behind. Cake for 50 people isn't a lot, and they can handle it.

My recommendation: Do some research. Find some places you want to try and go enjoy tasting some cake! Don't let the timeline stress you out. Be up front with them about your wedding date, and they'll tell you if it's too tight, (which I'm sure it won't be).

You probably still have enough time to find a great baker. Do you have a favorite bakery? If not ask around to friends and family, even ask your venue and other vendors they often have list past couples have used. If you belong to Costco they make delicious sheet cakes and large cheesecakes (not sure about cupcakes but I d be surprised if they didn't. Have fun tasting the treats! Good luck!

That's an easy lift. Check out a local backers or even a grocery store. Guests will be fine with it as long as it taste good. You got this.

You still have time. I booked so many of my vendors in advance as well that the bakery I wanted to book said I was too ahead of schedule and asked me to get in touch with her in a couple months! That was back in 2021 and I am just now talking with her about everything I would like to order. You have time! Keep looking around at local bakers!

Have you checked with grocery stores? They may not be the cupcakes of your dreams but they will do in a pinch! If you have a WholeFoods near you, they're bakery is amazing!

Go with a local bakery and dont tell them it's for a wedding. An order of 50 cupcakes is nothing if you want something simple. You could also go the Sams or Costco route. People order things like decorated birthday cakes, or cakes for other occasions from independent bakers all the time on shorter notice than what you're giving. You may not get all the benefits of tastings, multiple mock-ups of designs, special delivery, etc. But definitely doable. I ordered 250 cupcakes from a local baker a few months ago for a work event and only need a week notice.

Just Said Yes

September 2022

Where are you located because baked with love is in Casio Maine and she is wonderful. Her name is Elizabeth.

Wow wow Hi Taylor it's a easy mistake to do. What about your local supermarket or a bakery close by you still have time. I have to do the same and still a few more bookings too do. But don't panic because you will get that handles as well I dont know where you are from but I'm sure that you will find something good luck

October is PLENTY of time for an order size like that. Do a set of cupcake tastings over the week from different places and then ask the winner to order 50 for that date. A small cake is also nbd most days.

View Quoted Comment

I asked a few places and they told me they were booked for my date or for the whole season already. At least wedding bakeries. Going to have to look around at other places

View Quoted Comment

I'm in NY but getting married in Maryland

View Quoted Comment

So many places told me they had no more availability! At least not places that do weddings. Having to reach out elsewhere

View Quoted Comment

Small businesses! There is a foodie Facebook page in my area who recommend bakers (independent to full on multi-location shops) all the time. See if your area has pages like that and do a search on their page or post that you're looking for what you're looking for and see what people suggest. Sometimes the actual owners will get in touch.

Maybe Nothing Bundt Cakes? It looks like they have multiple Maryland locations. I got my wedding cakes through them and still get compliments on how good they were!

Many bakers won't talk to you before 6 months unless they are a celebrity bakery.


If you are on a budget, your best bet is a grocery store bakery that you love. Many off tiered cakes. Fake cakes are not budget friendly due to the cost of decorations. Also, unless you purchase cupcakes from a grocery store bakery, you will not save money doing that instead of tiered cake. Also, if you decide to go the cupcake route anyway, please provide plates and forks for them. Without plates and forks, you end up with frosting on your face and crumbs in your lap, which is not the best thing to do at a wedding.

Go on Google or Instagram in your area and find bakeries to set up an appointment for tastings. Make sure you sample every place you can because not all bakeries can cook properly.
Related articles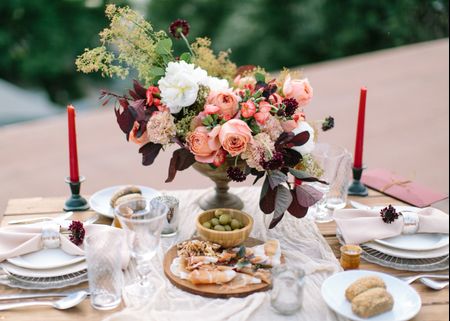 WeddingWire celebrates love
...and so does everyone on our site!
Learn more
Groups
WeddingWire article topics