Five appointments and nearly 40 dresses later... I found my dream dress! I almost didn't visit the shop where I found my dress since most of the gowns start higher than I was wanting to go, but they had an amazing sample sale selection and I was able to get my dress off the rack for an UNREAL deal! I'm still over the moon!
Any veil length suggestions? I was thinking long, either floor-length or chapel.
And please show-off your gorgeous gowns! I love seeing everyone's unique, beautiful style!
Front of the dress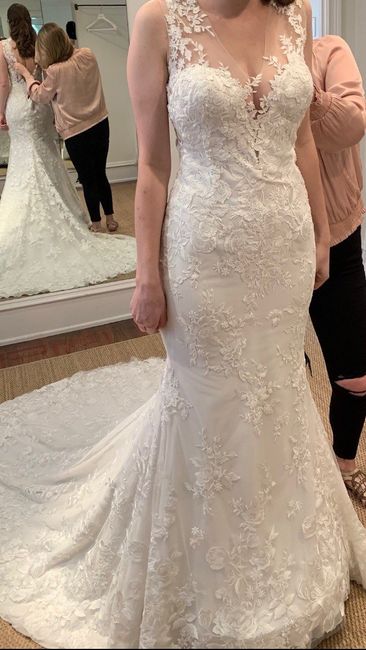 Back of the dress