My fiancé and I are totally paying for our wedding with a small amount of help from my parents. We've said from the beginning that we wouldn't take out any loans! I've always been told to not allow yourself to go into debt for the wedding day, but I know some brides who have paid for the entire wedding on credit cards - they say they regret it.

I also wouldn't want to start a marriage with that amount of debt! I would try to plan a wedding you can afford without throwing things on a credit card or taking out loans!

We are paying for most of it with money we've saved for the wedding, however due to lesser income during COVID, we will be putting around $5,000 on credit cards. Oh well! We tried...

Save save save. We got engaged in 2018 and our wedding is 75 days away! But, we will be able to pay everything ourselves in cash/check or from debit cards vs credit.

We are paying for the entire wedding ourselves. We have each put a set amount from every paycheck into our savings account for the past year or so. Figure out how much you can realistically afford on a wedding, and from there how much you will need to save per week/per paycheck. Absolutely do not go into debt to fund a wedding, and also don't make yourself "wedding poor" (i.e. leaving yourself no leeway for basic costs of living). It definitely requires discipline and sacrifices, but looks like you have plenty of time before your 2024 wedding to put a good little nest egg together!

My mom is paying half of our venue cost. FMIL and FFIL are paying for the rehearsal dinner. Family friend is paying for our DJ as his gift to us. Everything else, we're paying for!

We just set aside money every month! I noticed your wedding date is for 2024, so you have PLENTY of time to save up!! I have a savings account at my bank that I put money in every paycheck (every 2 weeks), and I also have an savings app that automatically takes a set amount from my checking, and puts it in there!

Another thing that's helped bring the cost down, is going with vendors that are new to the wedding industry. Often times, their prices are a lot cheaper than vendors that have years in the industry. You'd be surprised at how many talented people are out there that are also affordable!

Def. don't go in debt over a wedding...sit down with one another and discuss your budget. Be realistic as well.

Yes don't take loans out, make a budget and spend what you can afford. My fiancé and I are paying for it ourselves. We are trying to keep it under 15k and since our wedding isn't until late 2022 so we get to pay over time. We paid deposit which will go towards final expenses, and the rental fee already. Our next payment isn't due until July 2022. We aren't having a DJ so don't have to worry about that. Just do a little at a time and you won't have to pay for everything at once.

I agree with others that you don't want to go into debt for your wedding. We looked at the average cost of a wedding in our area. We already had some money in savings, and our parents also contributed some money. However, if you don't have any savings, I would start by seeing average costs of weddings in your area and then seeing how much you could put aside each month.

Definitely don't take out loans to finance your wedding! One thing that my fiance and I did right after we got engaged was sit down and look at finances. We each came up with a number that we could comfortably set aside from each paycheck to put towards the wedding, without putting anything else (bills, emergency cash, travel, etc) in jeopardy. We figured out what that added up to per month, and then multiplied that by the number of months until our wedding, to come up with our total budget. We opened up a joint savings account, and transferred money to that account each paycheck. That helps us keep the wedding money separate from the money we use for bills/etc. We use that account for vendor deposits/payments, etc. Definitely start saving sooner rather than later!! Also, if anyone in your family offers to help pay for your wedding, do not count on that money until it is actually in your bank account. There are many posts on these forums from people whose family members promised to chip in, so they booked a venue or vendor with that extra cash in mind, and then the promise fell through, leaving them scrambling to figure out how to pay for the venue or vendor. Once it's in your account, then include it in your budget! Happy wedding planning!

We are paying for our wedding ourselves. Early on in our relationship we looked at our finances and estimated how much we thought a wedding would cost and started saving. Then once we got engaged we had already saved what we needed to start planning our wedding.

We are paying for our wedding ourselves with some financial help from my fiancé's parents. We got a new credit card with a great point system and good rewards for travel so we put all our expenses on there and then pay it off in full each month. Hoping that will pay for the hotel or flights for our honeymoon.

Have the wedding you can afford or wait until you can afford the wedding you want. You don't want to start your marriage off in debt for a party.


Sit down and look over your budget. We decided how much of our current savings we were comfortable spending on our wedding. Then we decided on what year and month we wanted to get married, how much we could realistically save per month, and multiplied it by the number of months until we wanted to get married. That tells you how much you can spend.

I wouldn't take out loans to help pay for the wedding unless it's a REALLY small amount! My fiance and I are pretty much paying for our wedding on our own with a little help from his parents and possibly mine...my mom is paying for our transportation (which isn't really a necessity to me, but she wants to have it) and my dad is currently unemployed so he will give what he can, if at all. We've been putting away any extra money we get, for example if we get money for Christmas or a birthday, we put it in savings. We have paid/are paying most with cash, but we also opened a credit card for expenses we couldn't afford to full out pay with cash and are using that as well. Most people will say don't count on the gifts from others to cover any expenses, but we budgeted and planned a wedding that wasn't something we couldn't afford and a good portion of any money we get for the wedding will go to that credit card if we need to use it for that. So there are ways to do it, just be careful! A wedding day isn't worth going into debt over.


The best way to start a budget is by estimating how much you can afford to save per month....and then multiply that by how long you have to save. So say you and your partner can jointly put aside 500 a month....and have a two year (24 month) engagement....that gives you 12,000 dollars saved for the wedding.

Many go into debt or accept money from parents.


I'm doing neither. We are eloping and spending very little money.

Well before i was engaged (we were talking marriage though) i would use coupons from ac moore or michaels and buy 1-3 things a month for the wedding, like paper stamps/ ink for invites envelopes and such.... and put it in a bin for wedding stuff. going to thrift stores and finding cheap vases and such budgeting a small amount per month for items... we set a budget of $5k to try to stay under that,...looks like food will be putting us over budget, a little but not by much.... thankfully my fiance has a decent amount in his savings he can pay cash for the big items like venue/food/honeymoon/photographer, thank fully i have been able to work through covid with having an "essential" job, and the stimulus money I received was able to pay for my dress and circlet (head piece) I wanted to get.... so I have slowly chipped in a little over $1,000 so far on my own. .... its all about budgeting, and slowly chipping away at it.

Like the others have said; pay for the wedding you can afford or wait until you are able to save for the wedding you want. My fiancé and I are paying for our wedding ourselves (with a tiny bit of help from my parents, like $500, which we are grateful for). We got engaged in 2017 and were planning our wedding for 2020 - which has turned into 2021 (thanks COVID). We had planned a long engagement because we could afford all the bells and whistles we wanted so we waited. We pay for everything on a cash back credit card or out of our cash back checking. It works well for us. Good luck!

We're paying for everything ourselves. Both of our parents offered to help but we respectfully declined. I would strongly suggest you not take out a loan for an event.

Y'all, I knpw a lady at my job who was married for four years, got divorced two years ago and she's STILL paying off debt from her wedding!!!! Don't be her.

We each worked extra shifts or hours at our jobs and that actually paid for our portions

For 15 months (engagement to wedding day) my husband and I each put money into a joint account every month. That was our initial wedding budget. We put in the same dollar amount, but if your salaries are very different then you each can put in the same percentage to make it fair.
Related articles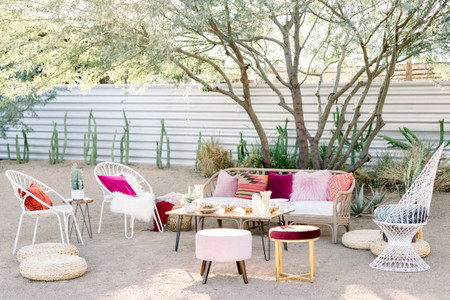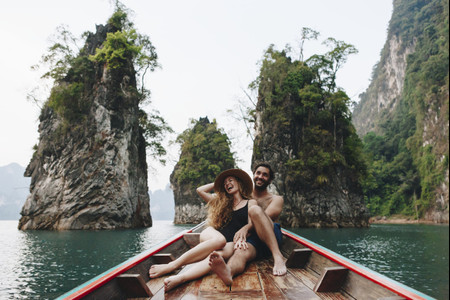 WeddingWire celebrates love
...and so does everyone on our site!
Learn more
Groups
WeddingWire article topics