I thought that I really liked this blush dress and that this would be the one once I had the top altered to fit better and the length shortened a bit. I knew I had 3 more coming to try on but didn't expect much. But now I really like this champagne one. How do you possibly decide. My wedding is just a family elopement so neither dress is over the top, which is just how I want it. None of my family lives near me since
I moved so I literally have no input! What do you all think?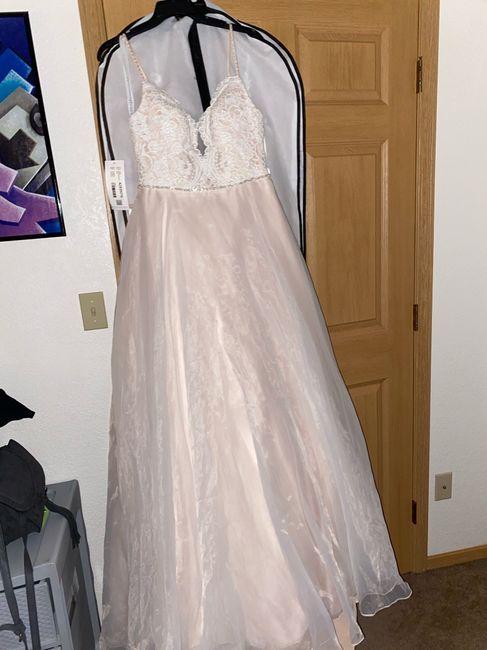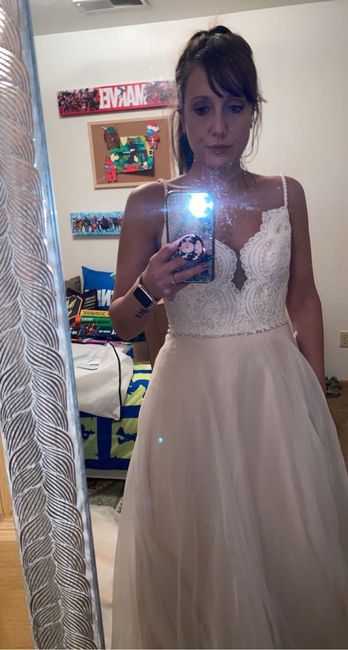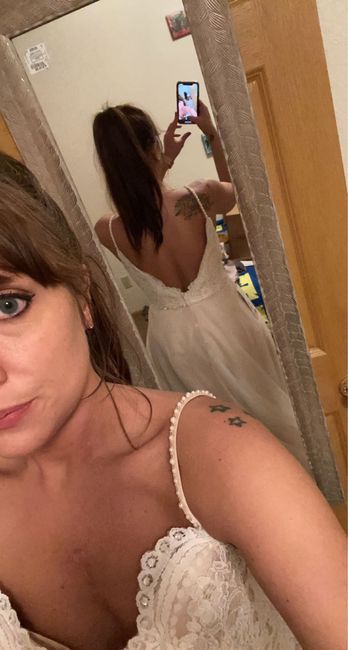 OR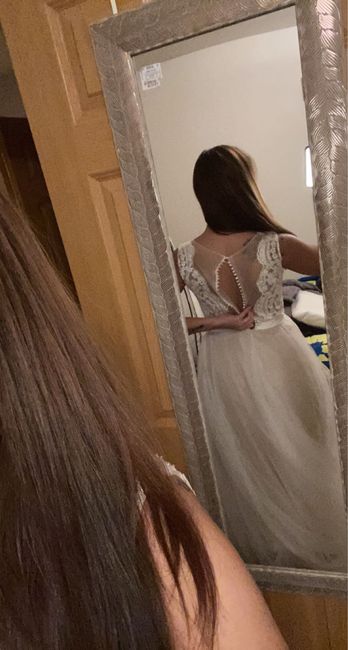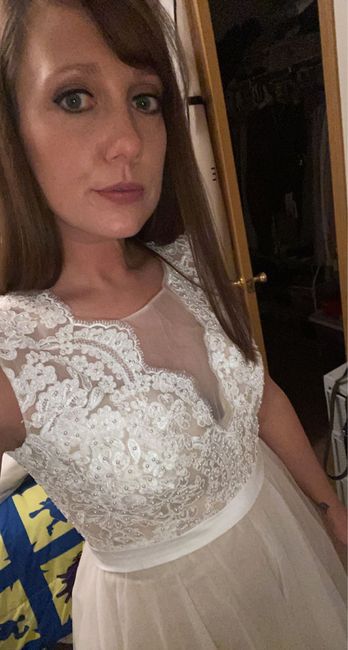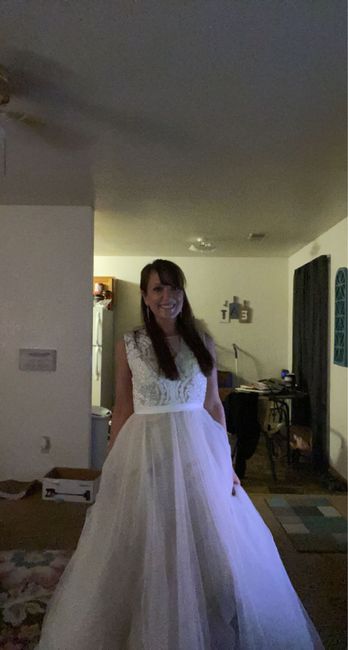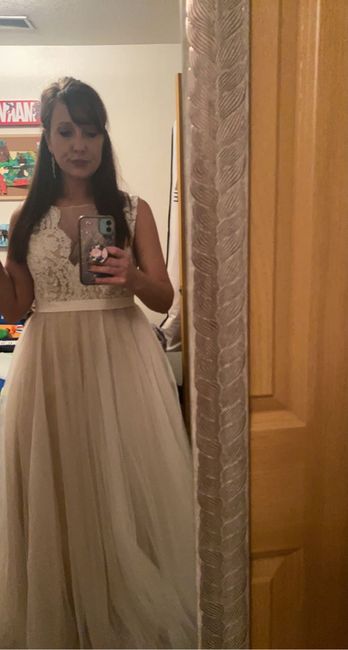 I do think I look small with the spaghetti straps on the blush one. I just don't know! Sorry the pictures aren't the best, no oneTo take them right now!