How did you choose what headpiece, veil, and jewelry to wear? Like how do you know what type of head piece to pick without physically having your dress on? I don't want to purchase these from a bridal store because the veil that was put on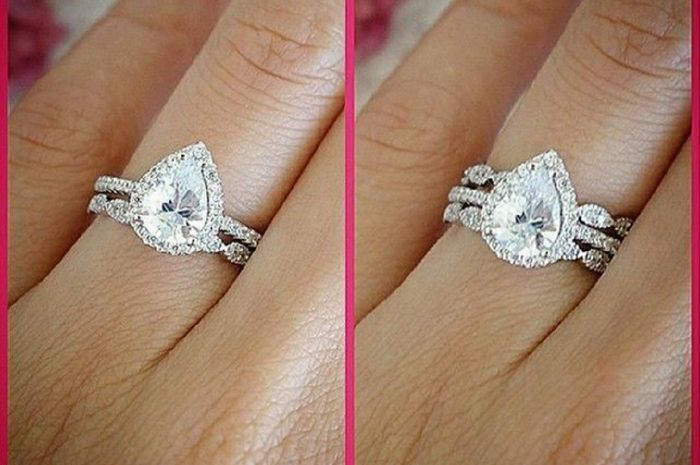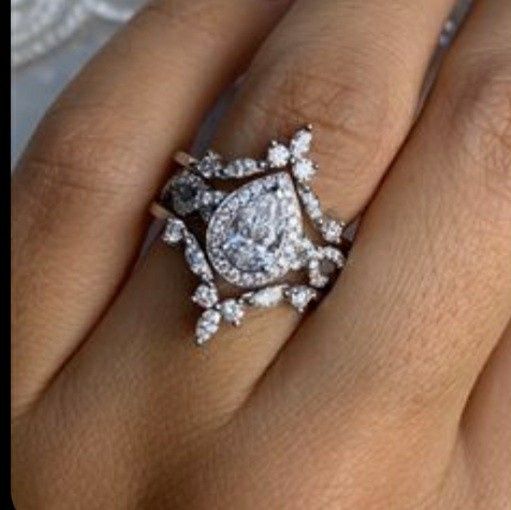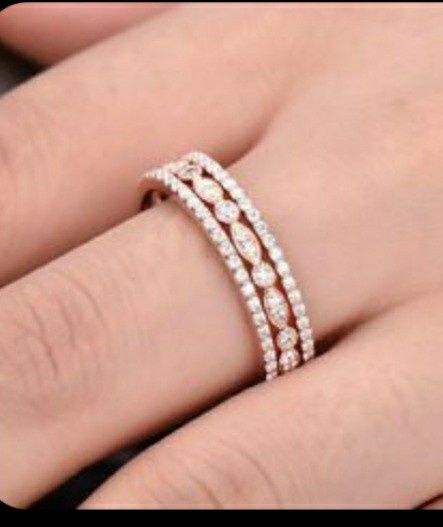 me the day I said yes to the dress is over $600 and being that it is a cathedral length veil, I won't be wearing it all night so I cannot fathom paying that amount for about an hour and a half wear time.
Also, financially this year has been so hard so I don't have my wedding ring yet. Any recommendations for where I can get cubic zirconia rings for the time being? I am looking at possibly doing a stackable type look. Pictures of rings inspiration pictures attached.