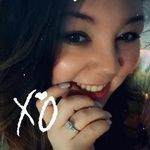 My fiance and I are children, so we are going to Disney World and Universal in Florida and I. CAN'T. WAIT. I think I'm more excited for the honeymoon than the wedding at this point lol. We are staying on Disney property at Coronado Springs and our only plans so far are to spend 3 days at Disney (4 if I can score a nice early flight) and 2 days at Universal. We are both just really looking forward to having some fun because we haven't been on a vacation since 2018. We originally wanted to do an Alaskan cruise, but we aren't really comfortable with cruising yet, and my fiance was NOT going for my idea of staying in an igloo in Finland...


We are going to Cancun to see the ruins at Chichen Itza and Tulum. Since those are full day excursions, we plan on relaxing the rest of the time! Have a great time on your honeymoons, everyone!

View Quoted Comment

We're also going to be going to Sandals in St Lucia!

View Quoted Comment

Cool. We're going in February. Which hotel are you staying at??

View Quoted Comment

An igloo 😂😂 That sounds like every talk my fiancé and I have had about taking a big trip. I hate the heat so I want to go somewhere cold and all he wants is a beach vacation.

Right after the wedding we will be taking a trip to Mackinac Island (we live in Michigan) to just get away from things and get some time to relax.

I don't know what our big honeymoon plan is since we don't plan on taking it right away. I like the idea of a resort in Colorado during the winter and my fiancé has been begging for a beach trip for once. So we'll see lol


Mexico, can't wait the Resort looks so beautiful.

View Quoted Comment

I thought it would fly because my fiance hates the heat and is usually all about the cold! But NOPE, he didn't want to stay in the igloo with me .


View Quoted Comment

We are too! We are getting married in November but decided to wait til 2022 to travel to St. Lucia! We haven't booked yet, which one are y'all staying at?

View Quoted Comment

Haha! We're already booked but not paid off. We'll be staying at Regency La Toc. Have you at least decided where you want to stay or still looking into it??

We're pretty simple folk and don't have anything extravagant planned so we were going to go to the Florida Keys and Tampa FL for 7 days! So excited for everyone here!

View Quoted Comment

I was also thinking the same thing! Hawaii would be great and we were also considering Puerto Rico (where my fiancé is from) but we would be just as happy going to FL as well!

We had planned a trip to Walt Disney World for 2020, which was cancelled due to Covid so we are just pushing it to 2022 and calling it our honeymoon now. I love Disney, but, hopefully, we can do Hawaii or something a bit more romantic for our one year anniversary.

We're going to the Amalfi Coast, Italy in late October! 🤞

We still are deciding but we're thinking either Disney World or Key West, my brother's wedding gift is a 2 week trip to Japan in Spring 2023 So we're trying to lay low cost-wise but still be able to relax and have fun! Any recommendations would be appreciated!

Just Said Yes

December 2021

My fiance and I want to escape the cold and go somewhere tropical (haven't decided where yet) after our December wedding. Any suggestions of where to go?

We're going to Maui hawaii! We have a luau and a snorkel boat tour with sea turtles at turtle cove! Also planning to do the road to Hana. And of course lots of beach days!

View Quoted Comment

Nice!! We are definitely doing one of the Sandals. We are looking at the Grande, but not fully decided. I'm sure it is going to be amazing! Congratulations!

We're going to Aruba for honeymoon #1. Possibly France for honeymoon #2. I was planning on the Maldives for honeymoon #1, but COVID hit. And since I know the owner of the resort, and we LOVE Aruba, it's easy to "settle" for such an amazing place to start our life as husband and wife.
WeddingWire celebrates love
...and so does everyone on our site!
Learn more
Groups
WeddingWire article topics