Post content has been hidden
To unblock this content, please click here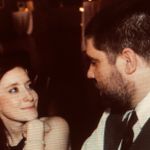 Honesty please?
So, due to my past relationships I have lost almost all my friends, the friends I have left don't follow through on the effort I make. My fiancé has a few friends he wants to invite. Do you think his friends or friends wives will say something about me not inviting any friends? I am also only inviting 25% of my family due to other reasons. It's going to be a small wedding. 15 family members and the rest are his friends- assuming they even come. I know people talk about me behind my back but do you think they will talk about us at the wedding?
Latest activity by Jana, on May 9, 2020 at 5:27 PM
It's not like guests know who every other guest is. No one will notice how many friends you have there.

I don't. The people you're inviting are there to celebrate you and your relationship, so I think they will be supportive. But, I don't know the people you're inviting. Since you're having a small wedding, hopefully everyone there is very important to you and wouldn't talk about you negatively.

I'm in a very similar boat. We are literally only having 25 people at our wedding. And I'm really excited about the group being small.
Please don't worry about people talking about you behind your back. Enjoy your wedding and don't let the fear of negative people blind you from your beautiful day. This day is about you and your husband and absolutely no one can change that.
Hopefully all the people that are attending are there to support you 100%. Don't put to much store in others opinions of you.Enjoy wedding planning!!!

I'm in the same boat. All my friends are his friends. My family is much smaller than his. We have a max number of people at 30 and I'm very happy to be having such a small wedding. I worried that it would be so uneven but after talking to my FH I realized that his friends are my friends too and after our wedding, his family will also be my family. I don't worry about it so much anymore. Those that you invited will be very happy to be there and won't worry about who else is going to be there for YOUR wedding.

IF they do comment on it, I'd hope they would be tactful enough to do it among themselves and not everyone else. We have a friend whose wife doesn't have many of her own friends. And although we (me and my fiance as we wouldn't gossip about it) think it's a little odd, we do realize it's partially due to a previous bad breakup. And we are her friends now.

No one will notice at all

It's your wedding day! The last thing I'd be focused on is how many friends I had in attendance. And I promise, no one else will care.

I think it's ok to only invite who you want to invite

I wouldn't worry about what anyone says behind your back. Invite who you want & try not to give it another thoughts, it doesn't matter what anyone else thinks or says.

Life's too short to worry about that kind of stuff!

Just Said Yes

August 2021

Same here! our guest list is around 30 and on my side it's just my mom, my aunt and one of my cousins...but my aunt and cousin probably won't come because they live across the country. I've fallen out of touch with friends, life got busy and they moved all over the country. So pretty much just my mom and then my fiance's family plus a couple friends that are really his friends but I now consider them mutual friends. I do kind of wish we just planned to elope, especially with the uncertainty of this pandemic.


Honestly, your guests won't say anything. They don't know what your situation is, nor is it a concern to them.

Invite whoever is nearest and dearest to you and don't stress.
WeddingWire celebrates love
...and so does everyone on our site!
Learn more
Groups
WeddingWire article topics