Honest opinions! Bride standing on right side of altar?
I've been planning on standing on the right side because honestly i hate the way my right profile looks. Maybe it's vain but I just don't want to look back on my wedding ceremony pictures and hate them because of that. We aren't very traditional so it didn't matter that much in my opinion but my fiancé recently stated he's not the biggest fan of the idea. He thinks it'll just be weird because "nobody ever does that". He's never one to care about other's opinions so that kind of took me off guard. What is everyone else's opinion? Would you think it's really weird if you went to a wedding and the bride was standing on the right side?
Latest activity by Katherine, on June 14, 2021 at 9:27 AM
Literally no one will care or even notice. The reason for that tradition stems from back in the day when the groom needed his sword hand (right hand) free in case of attack. Also, some religions/cultures have the bride on the right side, like in Judaism. Do whatever makes you happy!

View Quoted Comment

I have heard that before! I explained that to my fiancé and I don't think people would really care either. Thank you!

I wouldn't even notice. Stand where you're more comfortable, it's totally fine.

No one will think twice about it.

I stood on the right for the same reason. Not an issue at all. The reason why the groom typically stood on the right was because it was easier to unsheathe his sword in case someone attempted to take the bride, which is completely not a thing anymore (at least in the Western world). Stand on the right side and enjoy your pictures!

My fiancé and I are doing this, it's actually becoming a lot more common !

I wouldn't do it myself but that is only because I am extremely OCD and have been imagining myself on the left so long it would be hard to change in my mind. I see no real issue. Most people will take seating cues from ushers or from where your families are sitting. If anyone even notices the switch they won't say anything since it is merely tradition and no other reason.

I literally didn't even know there's a specific side each person is supposed to stand on. There's probably a lot of people who also don't know, so some might not even notice.

I wouldn't notice or care. Make sure that your ushers know where to seat guests.

I didn't know this was a thing until someone posted about it here a few days ago! I also hate my right side for photos, so we are considering this!


One of the commenters made a great point though, she said to make sure the boutonnieres on the groom and his GMs are on the other side, if you are planning to stand on the right! (As they are typically pinned on the left side of their lapels)

Who cares about what side people sit or stand on? Unless you have some sort of rigidly traditional family, I don't think anyone even considers this any more. I have not been to a wedding where you "sit on the side of the person you came for" since I was a small child. Generally couples encourage their guests to mix and mingle and sit wherever they please, so I think you can stand on whichever side you feel more comfortable standing on.

I am standing on the right because my hubby is left handed and when we hold hands, he holds my left hand in his right so I'm naturally on the right side. Tradition can suck it.

View Quoted Comment

This made me laugh really hard - thank you! I'm going to start telling people that "Tradition can suck it," is the theme of our wedding.

View Quoted Comment

That basically is the theme of my wedding.

I'm standing on the right

Not changing my last nameNot having any kidsWe have technically been married almost 2 years at our wedding Not doing bouquet/garter toss

But please give us gifts please and thank you for coming ❤️

View Quoted Comment

You and I should be friends lol. Also not changing my name, not having kids, no bouquet/getter toss, no first dances, not cutting a cake (cake sucks; we're having a dessert bar full of mini desserts from local bakeries), we're doing Thai food, and there will be a raptor educational program during the cocktail hour (the venue does raptor recovery as well). Best of luck on your non-traditional wedding! 🙂

View Quoted Comment

YAY for going against the grain and being childfree!!!

It's not traditional, but why does that matter?


Fun fact: the reason brides traditionally stand to the left is so the groom can better fend off any potential suitors or relatives who wish to rescue her (this tradition emerges from back when brides were often kidnapped by their grooms). It's a pretty horrible reason, so if anything, you standing to your right is a great way to leave it in the dust where it belongs!

Just Said Yes

October 2022

Well now I have to see what side I look better on.

I didn't even know this wasn't normal. My officiant had me stand on the right side stating that "the wife is always right" and my husband and I just shrugged and went with it haha
Related articles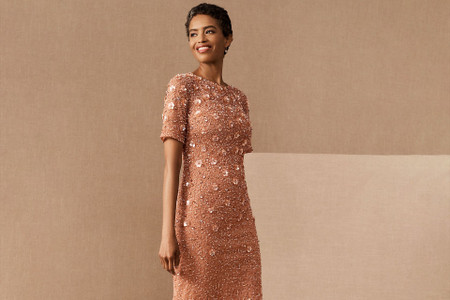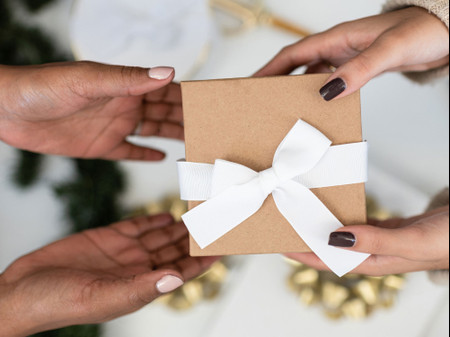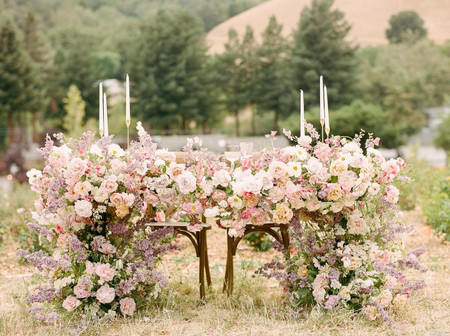 WeddingWire celebrates love
...and so does everyone on our site!
Learn more
Groups
WeddingWire article topics