I am planning a tropical themed wedding in Florida. It is October 15, but I DO NOT want a fall theme. I like white orchids and tropical greenery with some pops of yellow and pink and also lots of pineapples and gold. I am having a terrible time choosing colors. I have ordered many swatches from azazie and none seem just right. There is a pale mint green that I like but my maid of honor hates it (the one on the top) I thought of combining all three colors below but my mom hates the combo.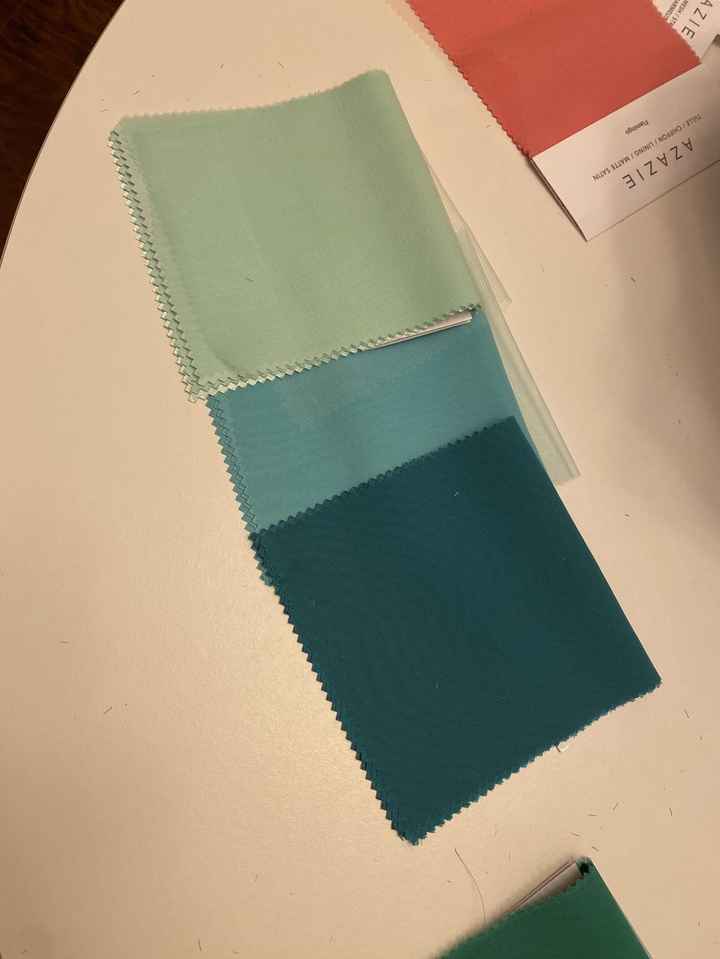 There is a deep emerald green that I like, but everyone comments that it looks very fall or wintery, which is obviously not what I am going for. That is below: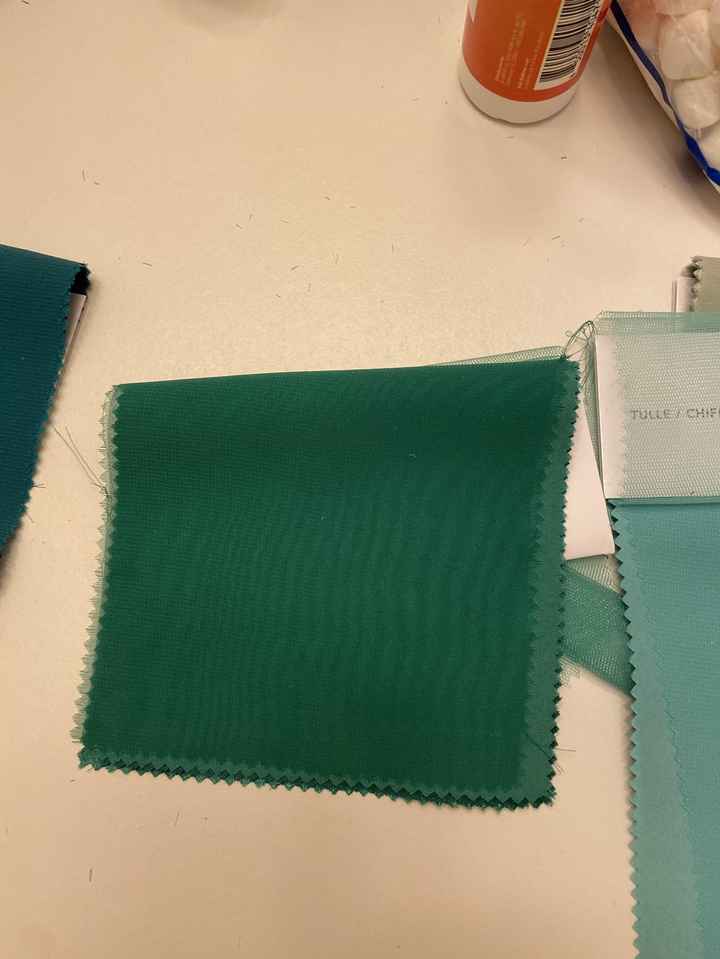 I like this color and green is my favorite color, but I want a tropical theme/look and I'm worried this will look wintery.
This is the dress pictured on the azazie website in the emerald color. It looks a lot darker in real life when I got the swatch. Any ideas or opinions?