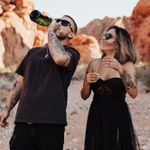 Guests
My guest want to bring +5!! I've expressed to everyone in my family that they are not allowed to bring random people to the wedding but they seem to not care and I dont know what else to do without sounding like a complete b. 💆🏻‍♀️ Helpppppp!
Latest activity by Jana, on April 13, 2020 at 4:59 PM
I would let your guests know that only seats will be reserved for the amount of people you invited. No meals or seats will be provided for additional guests after that. I would not say further and if they decide to bring more people then those guests will learn why it is rude to just invite multiples.

Who are the 5 people? Does it include significant other & kids?

Who are these five people?!? That's insane!!! I've heard of people wanting to bring a +1 or maybe their children but five?!? No!!!! If you know these people express how you want them to be there but there are other variables that aren't allowing such and that if they want to celebrate, you can see them afterwards for dinner or something. If you don't know them then explain that you want to keep it to people you have a strong relationship with. Or you can go the route of "I have reserved this many seats for you and yours, please let me know who will be filling them and my condolences to those whom cannot attend"

It would be cheaper for you to hire a bouncer than pay for extra plates, especially if multiple family members are adding guests. Put your foot down and let them know how many seats you've saved for them, and if any additional guests that aren't on the list will be escorted out.

View Quoted Comment

His gf siblings and friend! But it's not just him it's cousins who are doing the same just inviting anyone! I have a large family and most Hispanics will invite everyone they come in contact with 💆🏻‍♀️ But not me! I'm not that person I like having a number and going with that. It's super frustrating that they literally do not care!

View Quoted Comment

Yeah that's dumb, I'd just tell them you can't handle it.

View Quoted Comment

I've done that. The response was they don't need a seat or food! So I'm assuming they are there to help themselves to our open bar 🙄

View Quoted Comment

I agree with PP- hire a Bouncer honestly. I understand family traditions, but they should respect your decision

View Quoted Comment

Heck no, give the people invited cute little stamps on their hand showing they can use the bar or customized wrist bands. Is it at a venue or outside?

View Quoted Comment

It is a venue. I'm going to definitely look into the customized wrist bands but I can already hear everyone complaining 💆🏻‍♀️

View Quoted Comment

Eh, let them complain, it's your day! I know that sounds super mean but I just like to remind myself that if you are there, you should be happy and celebrating. The only things that is necessary is you, your spouse, an officiant, marriage license, and TWO witnesses. Those who get invited and can attend are bonuses, not even necessary

Oh heck no! You gotta say sorry there's no space.

View Quoted Comment

Not mean at all. That's what I've been expressing to everyone. I wanted a small wedding 50 people max. But because we didn't want to have anyone feel left out we decided a biggish 130 people max. Once everyone found out how many people the venue holds that's when they decided to take it upon themselves to invite everyone and there moms lol our venue hold 300 guest I'm putting tables to hold at last 140 guest.

I would just tell those people that you have a limited number of seats available and only those invited will able able to attend. If they have an issue with that, then they just won't come. But asking this of you is rude, so I would just say no, move on, and not feel bad about it.

Yeah definitely tell them that there's no space left, or something like that. You literally have no way to fit anyone else in. I can't believe they even had the cheek to suggest such a thing.


That's ridiculous! I would let them know that any people who weren't invited will not be admitted to the venue. Sorry not sorry. You have a guest list for a reason

View Quoted Comment

Girl, I feel you 🙄

My fiance and I are both Hispanic and I dont like the idea of inviting all these other randoms. It's super frustrating because I want people that I actually know and want there. It's annoying and we've gone over our guest count because of this.

Let them know there's just not room. Nothing to do with seats, food etc -but it's a small venue. They have a maximum number of people. Fire hazard, ya know?

View Quoted Comment

OH ABSOLUTELY NOT. Incredibly incredibly rude. We have sort of that same going on with our family and I'm using the "while I would've loved to give you a plus one, we both have large families and we just don't have the room for us to invite everyone we wanted to invite. We still want you to attend, but we just cannot have more people there than the space allows"

Get on the phone with them and stand your ground. Sometimes you have to be mean to get your point across.
Related articles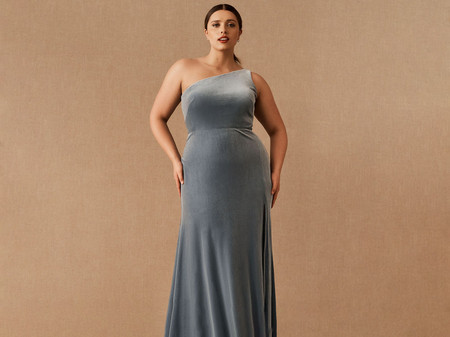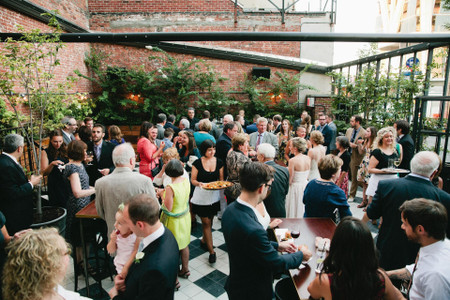 WeddingWire celebrates love
...and so does everyone on our site!
Learn more
Groups
WeddingWire article topics