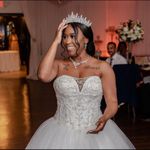 Grand Exit
Are you planning to do a grand exit? If so, what are you doing? Sparklers? Rice? Balloons? If you did a grand exit what did you do and did your guest enjoy it.
Latest activity by Imani, on September 22, 2022 at 5:58 PM
We did not do a grand exit, we didn't want to have to stage it before our photographers left. We also didn't want to pull everyone away from the dance floor for any amount of time. Once it got dark out, we did a few laser photos instead though!

I don't think we are going to do one. Our photographer will most likely be gone by then. Any other thing to consider would be a staged one but like Lisa said you don't want to pull people off the dance floor and slow down the momentum of the party. Or you might have people leave right after that. They figure they are already outside so why not just head to the car. I love the look of the sparkler send off, but it's just not in the budget for us to have the photographer there for another couple of hours.

We staged one with glow sticks. We wanted to have the photos, and we knew kids would love playing with them lol.

Just Said Yes

October 2022

Got light sticks that glow off of alibaba and only got 50 for a guest list of 115 as some people do go home early. Battery powered and they can take home if they like. No mess either. You just need a large timeline to order just in case something happens.

View Quoted Comment

Nice! Do you have any pictures??

View Quoted Comment

Glow sticks are definitely a hit it seems! Lol so I understand. And they didn't go to waste.

View Quoted Comment

I understand! My sister did sparklers are her wedding and it turned out really nice. We had bubbles at our wedding but it wasn't for an exit. Just as a nice party favor and we had none left over.

View Quoted Comment

Agreed! Ours left as well and we were still having a good time. I am actually glad we didn't do one anyway.

My mom was very insistent we do a sparkler exit, but she's never been at a wedding where they did one … whereas I have. It's a pain to try to wrangle tipsy guests and ask them to hold little sticks of fire … lol, it was not appealing to me as a guest so I really don't want to do it. My mom thinks the photos look nice, but our photographer will be gone before we leave the reception, so i see no point! I think my mom is coming around to no grand exit.

I love the photos for sparkler exits at night, or the ones with bubbles when a couple exits the church, but it's not in the cards for us. We only get 30 minutes after our ceremony to take pictures in the church, and we have to knock out all the portraits, family pictures, and posed pictures with the bridal party in that window, so we're skipping the exit from the church.

I didn't want to stage an exit from the reception since I can imagine it would be a huge pain to get guests down the elevator and then back up, but we'd have to pay for 2 more hours of photography to get a send-off at the end. Plus there's just not a whole lot of sidewalk space to work with at our reception venue.

View Quoted Comment

That is a great point. It is not good to do sparklers after people were drinking. But also, the end of a reception is the point where people have been thinking of leaving or already have left.

View Quoted Comment

Lol agreed! I think it's always harder when the photographer isn't there all night. Plus, by that time guest are not in the mood either. So I understand.

View Quoted Comment

I definitely agree! The photos are really nice, but the process of doing it is just way too much. So glad we passed.
Related articles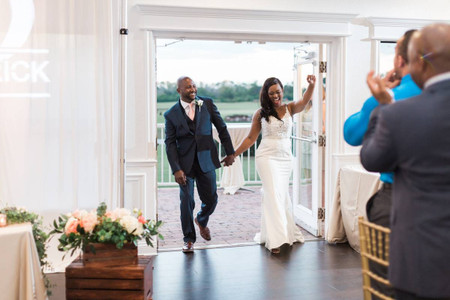 WeddingWire celebrates love
...and so does everyone on our site!
Learn more
Groups
WeddingWire article topics